Strategy
All Aboard The Regional Wealth Train: More UK Perspectives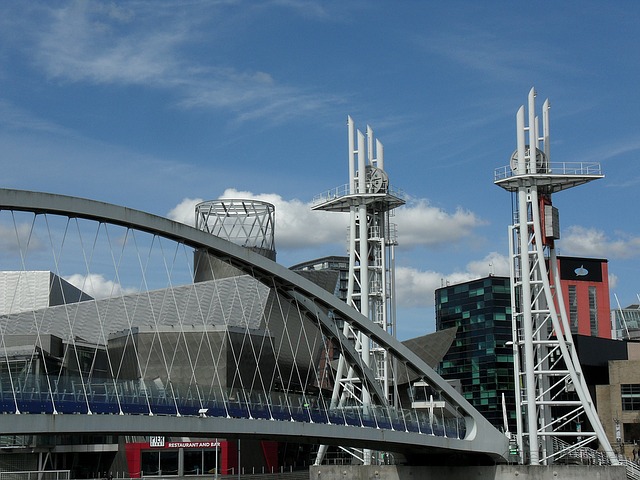 We continue our coverage of wealth management firms' UK regional strategies. For this article, we spoke to HSBC Private Bank, Tilney Smith & Williamson, Rothschild, and Brown Shipley about their UK footprint and focus.
London and the South East have always been a magnet for wealth in the UK and a natural well for financial services skills and talent. But there are high levels of wealth and financial services acumen that have congregated around cities such as Edinburgh, Leeds and Manchester for well over a century now.
From Brown Shipley's perspective, as part of pan-European wealth group Quintet, Cambridge and East Anglia are high on the list of recent additions to the UK's wealth geography, boosted in recent years by rising house prices and the new science-based industries in the region. And we have already talked to UBS, Julius Baer and Kleinwort Hambros on their takes. And more banks are talking about their strategies.
"Any business that is under represented in these areas will miss out on opportunities," Calum Brewster, head of private banking and client solutions at Brown Shipley, said. "It is only through close ties in the regions, and a strong network of contacts that you attract clients such as new entrepreneurs to your business."
The firm takes the approach that regional cities are the blood that pumps through the global city of London, and it flows both ways.
HSBC Private Bank's regional home is Birmingham, again demonstrating the role that history plays in shaping the UK wealth picture. Its roots in the city stretch back to its purchase of the old Midland bank franchise. The group also has regional offices in Manchester and Leeds.
Peter Barriscale, managing director and business head for UK high net worth, told us that the bank situates private banking relationship managers in each of these cities for local face-to-face meetings and financial planning advice. They in turn report either into the London office or to regional teams.
The bank sees Manchester and Leeds as important Northern commercial hubs that are the fastest growing areas of wealth generation outside of London.
Although HSBC's private banking division is only present in three regional cities, it uses its corporate and retail banking network to good effect.
"Many of our clients have banked locally with HSBC over many years. As their wealth grows and they transition into the private bank, they naturally expect our local advisors to have the same expertise and capabilities you would expect from a London-based private bank," Barriscale said.
Brown Shipley operates from eight UK regional offices in London, Manchester, Birmingham, Cambridge, Leeds, Edinburgh, Norwich and Nottingham.
"We are a little different to many of our peers in that we have historically been better known in the North West. However, we also have a significant footprint in London and increasingly in our other regional locations. Aside from this, we are aligning much more closely with our parent Quintet to offer propositions and services," Brewster said.
Like many wealth managers, Brown Shipley's footprint has grown through acquisition. Its purchase of Hampton Dean financial planners in Nottingham added an East Midlands presence. The deal to buy wealth manager NW Brown & Co bolstered the firm's access to growing wealth in Cambridge and Norwich. "We recognised this region as a hotbed of innovation and entrepreneurialism and the [NW Brown & Co] acquisition provides us with significant opportunities to grow here," Brewster said.
Like others, the firm has made adjustments to increase hybrid and remote working. Much of last year was spent on office investment, including renovating the London office and moving into a purpose-built eco location in Nottingham, equipped with solar panels and car charger points to reflect broader longer-term changes, the firm said.
It also plans to move into 1 Spinningfields and become part of Manchester's prestigious financial and retail hub.
For HSBC's Barriscale, covering such a large geography from three regional office locations has challenged the bank to be more innovative, especially with time and travel. "We adopted flexible working a number of years ago but the pandemic has accelerated the use of technology for the more routine face-to-face interactions. Both our clients and our advisors have enjoyed the flexibility and convenience that video conferencing has given and we expect many of these efficiencies to continue now."
He says there are no plans to open new offices. "Our current footprint means we can service clients across the UK whilst also having the use of HSBC branches and corporate offices to conduct local client meetings where necessary." The only plan in private banking is moving the Manchester team to a new office in the city's commercial hub to raise HSBC's profile in the North West.
While Tilney Smith & Williamson may not have HSBC's retail or corporate banking footprint to rely on, it has developed one of the larger regional footprints, with over 30 offices across the UK, plus one in Dublin and Jersey. In some cases, it has more than one office in a city as a result of legacy businesses.
Tilney originated in Liverpool, and Smith & Williamson in Glasgow. The two merged last year.
"In total we are operating from 28 towns and cities and will gradually co-locate in those cities where the legacy businesses overlap, and where it makes sense to do so we will open locations where we see an opportunity to grow a local presence and acquire," managing director Jason Hollands said.
The main benefit of regional offices is "being close to our clients," he said. "Wealth management is a relationship business and so being near to clients and visible within local communities is a real advantage. While we've adjusted well to remote working during the pandemic and the shift to virtual meetings, there is no doubt that some clients would still rather see their financial planner or wealth manager face to face. The way we engage with clients will be led by their preferences." he said.