Company Profiles
Kleinwort Hambros Taps Into UK's Regional Evolution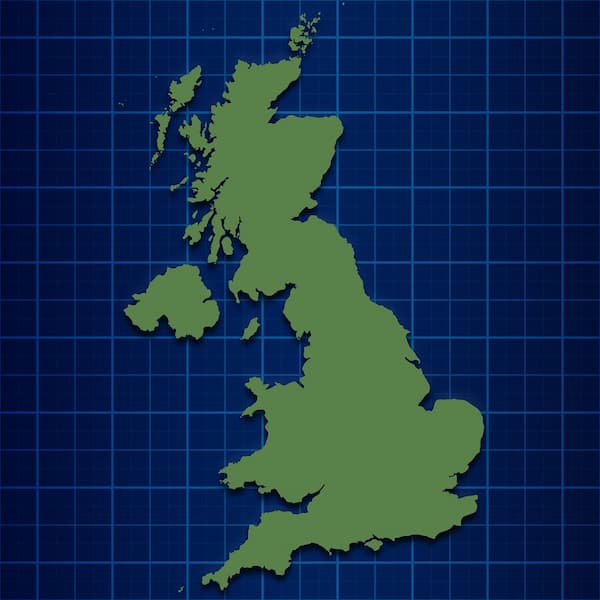 We continue to talk to private banks about how they play their UK regional strategy and how this is changing, particularly in view of the pandemic and digitalisation of commercial activity.
This news service continues to talk to private banks and wealth managers about their strategy for the UK regions. How seriously do they take regional outreach, and in what ways have such thoughts been pushed around by COVID-19? We have already written an overview of the topic and interviewed UBS on its thoughts. We turn to Kleinwort Hambros, the UK private banking business which is part of Societe Generale. WealthBriefing interviews Derek Hammond, group commercial director at Kleinwort Hambros.
How many regional UK offices do you have?
Outside of our London headquarters, the Channel Islands and Gibraltar, Kleinwort Hambros has UK offices in Newbury, Cambridge, Leeds and Edinburgh.
Why have you chosen the locations you have?
As part of our nationwide approach to serving clients, Kleinwort Hambros is committed to having an active presence in key regions. The specific locations have arisen as a result of a number of strategic locational decisions, as well as historic links (e.g. Newbury tax and trust services).
The growth of wealth outside of London and the South East is indicative of a changing pattern concerning enterprise. Rising costs have led to a number of firms establishing their bases away from the capital and, going forward, they will clearly be able to take greater advantage of the lower operational costs, better quality of life and improved transport links that living and running a business outside London affords them. We believe that clients should not have to travel to London to get the advice they need to manage their assets.
What in your view is the main benefit of regional offices, and how has this been affected by moves towards more "hybrid" work patterns?
In our experience, private banking is a personal affair – being close to our clients is important in a geographic as well as a figurative sense. Our regional offices allow us to be flexible to client requirements and arrange meetings across the country – in our case as regional hubs. All our staff are now working flexibly, and the regional network allows staff to opt to host meetings across a range of locations.
How do you measure the return on investment in creating and staffing regional offices? What metrics do you use? Are these disclosed?
We use standard cost income ratios and return on capital invested to assess the efficiency of our location strategy. We do not own our regional offices, which are leased on a variety of terms. Regional cost income metrics are not disclosed.
Where else would you like to be in the UK assuming you have some potential gaps?
We regularly review our regional presence and the South West is one area we would consider.
When did you last review your regional footprint? How regularly do you do this?
We last reviewed our regional footprint in December, and an ongoing review is part of a rolling strategic programme based largely upon where we see the largest client growth potential and where we can best serve their needs.
Does having a regional office footprint contribute towards your net promotor score, aid with word-of-mouth recommendations, engagement with intermediaries?
Being a personal relationship, word-of-mouth is an important factor in expanding our client base. We believe our regional footprint contributes towards our net promotor score, and allows us to connect with a wide variety of client segments, along with the services we can offer to intermediaries.
How do you think many firms view the UK outside of London and the Southeast? Are they missing out? Do you think assumptions about the rest of the UK need changing?
We were one of the first private banks to establish a UK regional network in 2006 to deliver our full service offering to our clients. We have been growing our teams and our client base ever since. Wealth generation, entrepreneurs, farming communities and many other client segments are all located regionally. We cannot comment about the views of other firms, but we remain committed to a regional presence as part of our ambition to be the leading responsible bank for client service and expertise.
Will the UK government's so-called "levelling up" agenda be positive for regional wealth?
The relocation of government departments and regional investment will undoubtedly benefit regions outside London.
Are there specific client segments that regional offices are well suited for, or less so?
Landowners and the farming community, business entrepreneurs and some professional sportspeople are all located regionally and so we are able to support their needs close to their business or home.
Does digital tech reduce the need for a footprint? Many large banks have cut branches and consolidated – does that create an issue or not?
We have always placed clients at the heart of everything we do and building long-term relationships based on trust and a first-class personal service. However, we now live in a world heavily driven by technology – through the conveniences it can bring, the efficiencies it generates, and the entirely new capabilities it enables.
It's interesting to consider how our industry might embrace technologies to disrupt existing business models and establish new ones. Equally exciting is considering how we'll use our knowledge and business intelligence to create a positive impact on the wider community, which is part of our vision as a leading responsible bank.
At Kleinwort Hambros, digital technology has enabled new reach, but we've found that some clients still prefer face-to-face contact. Our selective approach ensures that we can offer a mix of solutions, with commitment to regional roadshows as well as a range of virtual/digital events.