People Moves
Who's Moving Where In Wealth Management? - Foster Denovo, Redmayne Bentley, Others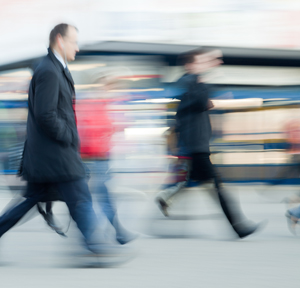 The latest moves in wealth management across the UK, Europe, Middle East and Africa.
Foster Denovo
UK financial advisor Foster Denovo has hired Henna Fry as head of corporate development, as it looks to make more acquisitions in 2018.
In this newly-created role, Fry will work on the group's acquisition strategy alongside the company's board, chief executive Roger Brosch, chairman David Currie and finance director, Richard Horton.
Fry was previously head of mergers and acquisitions at Towry, now part of Tilney. Most recently, she has worked as a consultant.
Redmayne Bentley
UK financial services firm Redmayne Bentley has appointed James Igoe and Alan Freeman to its investment management business, this publication understands.
Both, Igoe and Freeman join the firm from European Wealth's Manchester operation.
Richard Stammers, chief investment strategist at European Wealth Group said: "Manchester is a dynamic hub for investors in the UK, and an city which is central to European Wealth's strategy to expand. We are very clear about the way in which we want to do this and, as a result, have looked closely at the way in which we build our business there. This review has led to a number of the existing team, including James Igoe, Alan Freeman and Neil Turner, moving to new opportunities. We are now in a position to put in place the people and the supporting infrastructure that we need to service our existing clients in the region and to build this office into one the key hubs for the group. It is, frankly, one of the most exciting parts of our business and you can expect to see this build into what we expect to be our largest regional office in the very near future."
AlphaSimplex
Investment manager AlphaSimplex, an affiliate of Natixis Investment Managers, has appointed Dr. Kathryn Kaminski as the firm's chief research strategist, effective 1 May.
Kaminski joins AlphaSimplex from the MIT laboratory for financial engineering. She will join the portfolio management team for the firm's managed futures strategies, including the Natixis ASG Managed Futures Strategy Fund (AMFAX) in the US, and The ASG Managed Futures Fund (ASGMSFA), a Luxembourg Sicav.
In the newly-created role, Kaminski will conduct research in support of AlphaSimplex products and will help educate investors on the use of alternatives in investment portfolios.
She will report to chief investment officer, David Modest.
Prior to MIT, Dr. Kaminski most recently served as director of investment strategies at Campbell and Company, a systematic, quantitative investment firm.