People Moves
Bank J Safra Sarasin In Hong Kong Recruits Two Ex-BoS Veterans And Team Of 13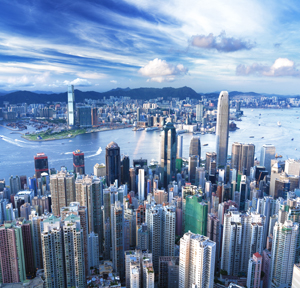 Two private banking veterans and a team of 13 people have been recruited by Bank J Safra Sarasin, with the vast majority coming from Bank of Singapore.
Two private banking veterans and a team of 13 people have joined Bank J Safra Sarasin in Hong Kong today, the Swiss financial services firm has announced.
The most senior person involved, Patri Bhimasena Rao, joins as a managing director in the newly created role of market head, Non-Resident Indians, the bank said.
Also joining the bank is managing director Bhakti Mathur, who will report to Rao. A team of 13 people, of whom 12 come from Bank of Singapore, and one coming from JP Morgan Asset Management, have also joined the bank, it said in a statement.
At BoS, Rao was a managing director and head of North Asia, while Mathur was executive director at the Asia desk, it said.
"Both are deeply respected industry veterans, and Rao also has strong entrepreneurial skills which reflect the heritage of our bank," Enid Yip, chief executive officer, Asia, Bank J Sarasin, said.
The sister publication to this news service, WealthBriefingAsia, has exclusively reported on a number of moves to and from Bank of Singapore in recent weeks.
Rao, who previously worked at BoS in Hong Kong, had worked at that firm since 2002 (BoS was created in 2010 when OCBC acquired ING Asia Private Bank) managing the firm's North Asia team. Previously, he was assistance vice president, Rabobank, from 2000, where he was a product specialist. From 1990 to 2000 he was self-employed, working in a number of fields; from 1983-1990 he was a branch manager at the Bank of Credit Commerce in Hong Kong, and moved to Hong Kong in 1983.
Mathur previously worked at BoS in Hong Kong, where she was executive director, India desk, a role she held since 2010. She previously held a similar role at ING Asia Private Bank from 2002 to 2010. Before joining ING, she worked for a year at Citigroup in Hong Kong as a vice president, NRI business, relocating to Hong Kong in 2000. Before her move to the city-state, she was the regional sales manager, West India, for Templeton Asset Management India, based in Mumbai.
Away from the world of wealth management, Mathur is also the author of six children's books.