People Moves
Summary Of Executive Moves In Global Wealth Management - October 2013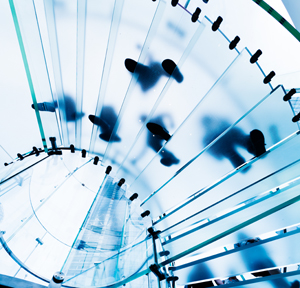 October was a busy month for executive moves in wealth management around the world, as this latest roundup of developments shows. BNY Mellon, for example, continued to build out its global wealth proposition.
North America
Citi appointed Anil Wadhwani as head of consumer banking in
Europe, the Middle East and Africa, replacing Marc Luet who was recently
appointed cluster head for Central and Eastern Europe and Citi country officer
for Russia. The area of responsibility at Citi includes wealth management (not
including the private bank, however, which caters to ultra high net worth
clients). Wadhwani previously served as the head of Citi's cards and unsecured
loans business for Asia and the head of its consumer banking business in South
East Asia.
California-based
PIMCO, an international investment management firm, hired Virginie Maisonneuve
as managing director, global head of equities and portfolio manager.
Maisonneuve was previously head of global and international equities at
Schroders. In her new role, Maisonneuve is involved in the development and
implementation of new equity and asset allocation strategies.
UBS Private
Wealth Management added The Binder, Chiate, Oratz & Brown Team in Los
Angeles, CA, from Merrill Lynch's private banking investment group. Binder,
Chiate and Oratz all spent the last 13 years as managing directors within the
private banking and investment groups at Merrill Lynch. Prior to Merrill,
Binder was at Goldman Sachs, where he was a vice president in the private
client services division. Chiate spent eight years at Goldman Sachs, where he
served as a vice president in the private client services division. Prior to
Merrill, Oratz served at Goldman Sachs as a vice president in the private client
services division. Prior to joining UBS, Brown spent ten years in the private
banking and investment group at Merrill Lynch.
A $129
million team operating as The Borowiak/Sotland Wealth Management Group joined
Wells Fargo Advisors' private client group in Buffalo, NY. The team is
comprised of financial advisors and private investment managers Matthew Sotland
and Donald Borowiak, who joined from UBS and have 57 years of combined
experience in the industry.
Florida-headquartered
Gibraltar Private Bank & Trust hired Douglas Sawyer as senior vice
president and market executive in Miami, FL. Sawyer is responsible for
administration and growth of the market's client portfolio as well as
development of the bank's fiduciary account area. Sawyer joined Gibraltar from
his role as president at Nason Consulting, a bank consulting company that
provides strategic, operational, regulatory, management, staff and market
guidance to community banks.
Dallas,
TX-based 1st Global, a research and consulting partner to CPA and
wealth management firms, appointed Matt McBride as its new chief information
officer.
McBride
joined 1st Global from ADT Security Services, a division of Tyco International,
where he served as solution delivery director since 2011, responsible for all
technology delivery such as architecture, application, mobility and data
solutions for a $12 billion enterprise. In his new role as CIO, McBride oversees
the company's efforts to provide the tools, software and technology necessary
to run a wealth management business.
Illinois-based
Mesirow Financial hired Stephanie Feldman as a vice president and wealth
specialist, focused on the areas of estate and trust. Based in Chicago and
Highland Park, IL, Feldman operates as part of The Gordon Wealth Management Group,
which works with individuals, families, business owners, non-profits and
foundations. Feldman has 14 years of experience in the investment industry, the
last eight of which she spent as a senior trust officer at US Trust Bank.
A Portland,
OR-based team - comprised of senior advisor Joseph Opsahl and advisor Chris
Hatfield - left Merrill Lynch's private client group to join TRUE Private
Wealth Advisors. Opsahl has nearly 30 years of experience in the financial
industry and spent the last four years with Merrill Lynch in Portland. Opsahl
provides wealth management, investment consulting and financial planning
services to high net worth families, corporations, retirement plans and foundations.
Hatfield also joined TRUE from Merrill Lynch's Portland office.
US Bank
Wealth Management promoted Mike Ott to president of the Private Client Reserve,
the firm's high net worth business. Ott, who previously served as central
region president and Twin Cities market leader for the PCR, is a member of US
Bank's Wealth Management Executive Committee. Ott joined Minneapolis-based US
Bank in 2009 as head of investments for the PCR in Twin Cities.
Florida-based
Chilton Trust Company, a trust company and wealth management firm, bolstered
its wealth management business with three senior hires.
The hires
include Harry Grand, senior vice president and head of client relations; David
Phelps Hamar, senior vice president and head of wealth advisory services; and
Benjamin Brewster, senior client relations advisor. Grand oversees all
relationship management activities for clients and is a member of the External
Managers Investment Committee. Before joining Chilton Trust, he was a senior
vice president and relationship manager at Lazard Wealth Management,
responsible for investment policy formation, asset allocation and client
relationship management.
Hamar is in
charge of wealth advisory services and for coordinating family office services.
He is latterly of Silvercrest Asset Management, where he held a range of roles
including as a managing director; member of the management committee; portfolio
manager; co-chairman of family office services; and director of global tax
services. Lastly, Brewster has been named senior client relations advisor. He
has over 25 years of industry experience, having previously advised family
office clients as managing director at Silvercrest Asset Management.
BMO Global
Asset Management bolstered its US investment team with the addition of Pete
Papageorgakis and Casey Hatch in Chicago, IL. Papageorgakis joined as managing
director, head of product development and management, while Hatch now serves as
associate, product development and management. Papageorgakis oversees the
creation and implementation of investment strategies. Prior to joining BMO
Global Asset Management, he worked in product development and strategy roles
for a number of financial services providers. Hatch conducts industry and
competitor research for the creation and implementation of investment
strategies. Most recently, Hatch worked in product development, research and
analysis.
OppenheinerFunds
made three senior hires in New York as the firm strengthens its marketing
force. Joining from BlackRock as senior vice president of strategy and market
planning is Peter Mintzberg, who spent seven years at his former firm in a
range of roles including head of marketing and head of strategy, Latin America
and Iberia. Stephen Tisdalle joined as senior vice president of brand marketing
from Ogilvy & Mather, where he was a managing director in charge of
marketing services across the agency. Lastly, Rupa Athreya joined
OppenheimerFunds as head of product development, having latterly served as head
of strategy for Chase Wealth Management.
US Bank Wealth
Management appointed Leela Rao as director of business strategy for the Private
Client Reserve, which serves high net worth individuals, families and
foundations. Rao designs and implements business strategies that will
contribute to client acquisition, client retention and business growth, US Bank
said. Rao was formerly senior vice president and practice leader for
Think2Perform, an organizational management and business consulting firm.
James
Quigley, chief executive emeritus and a retired partner of Deloitte, was
elected to Wells Fargo's board of directors. Quigley serves on the board's
audit and examination committee. He served as CEO of Deloitte Touche Tohmatsu
(the Deloitte global network) from 2007 until 2011. After serving as CEO of
DTTL and Deloitte, Quigley retired as a senior partner with the latter in June
2012..
Maryland-headquartered
Sandy Spring Break appointed three new team members to the Sandy Spring Trust
wealth management team, which serves high net worth and ultra high net worth
clients. The team includes Andrew Seested, private wealth advisor; Jennifer
Cumming, senior investment advisor; and Boris Wessely, senior investment
advisor. Prior to joining Sandy Spring Trust, Seested was a vice president and
senior relationship manager, while Cumming has experience as a vice president and
senior investment advisor. Wessely was formerly a vice president and senior
investment advisors.
UBS
recruited The Reinhold Group in Buffalo,
NY, from Morgan Stanley.
The group
is comprised of John Reinhold, who has $120 million in assets under management,
and Derek Reinhold, with $24 million. Derek Reinhold began his career as a
sales liaison with Morgan Stanley's consulting group and its predecessor firm
in Wilmington, DE, in September 2005. A year later he was promoted to regional
consulting group technical analyst in Seattle, WA, and then onto Los Angeles,
CA, in the divisional office in August 2007.
HNW, Inc, a
US marketing and technology firm specializing in the financial services sector,
appointed James McLaine as group creative director. McLaine is responsible for
HNW's creative services group, and as such is in charge of content strategy;
editorial and marketing communications services; user experience; and graphic
design. McLaine has over 18 years of experience working with firms - such as
American Express, BNY Mellon, Citigroup and Credit Suisse – in the area of
creative services.
Barclays
appointed Elyssa Kupferberg as a director and investment representative within
the firm's wealth and investment management division, based in Palm Beach, FL.
Kupferberg - latterly of BNY Mellon - is charged with providing Barclays'
global wealth management programs and alternative investment strategies to high
net worth individuals, foundations, corporations and non-profit organizations. She
spent 14 years at her predecessor firm, BNY Mellon, most recently as the senior
sales director and senior vice president.
Long-time
financial advisor Mark Orgel launched Orgel Wealth Management, an
employee-owned, independent investment advisory firm based in Altoona, WI.
The new
firm serves individual investors, trusts, foundations, retirement plans and
corporations. Orgel previously worked at RBC Capital Markets.
Atlantic
Trust, the private wealth management division of Invesco, appointed Elizabeth
Connelly as a vice president and wealth strategist in Boston, MA.
Connelly
joined Atlantic Trust from the trusts and estates department of Rackemann,
Sawyer & Brewster, where she focused on estate planning, estate
administration, trust administration and tax work matters.
Morgan
Stanley Wealth Management recruited two financial advisory teams in Oklahoma
and Kentucky from Edward Jones and UBS respectively. Ted Bowling and Aaron
Bowling joined Morgan Stanley's Oklahoma City, OK, office from Edward Jones.
Meanwhile, Robert Schneider joined the firm's Louisville, KY, office from UBS.
Schneider is joined by his partner, Paige Abner-Peden, along with group
administrator, Stephanie Valsted, and senior registered associate Anne Cheaney.
RBC Wealth
Management hired Rob Spawn as senior managing director of the firm's San
Francisco, CA, complex. Spawn joined RBC Wealth Management from UBS, where he
expanded the firm's presence in Las Vegas; led
the Nevada-Utah and Houston
complexes, and, most recently, served as associate complex director for
Arizona/New Mexico. In his new role at RBC, Spawn oversees around 70 financial
advisors and 125 employees across San Francisco;
San Jose; Fresno;
Monterey; El Dorado Hills; Walnut
Creek; Santa Rosa; and Oakland.
New
York-headquartered Goldman Sachs said that Michael Evans, vice chairman and
global head of growth markets, decided to retire at the end of the year after
more than 20 years at the firm. He became a senior director upon his
retirement, the firm said in a statement. In 2003, Evans became global co-head
of the securities division, where he was responsible for investors and
companies globally.
Wells Fargo
Advisors Financial Network, the independent brokerage arm of Wells Fargo, named
Rick Calhoun as managing director of the firm's innovation and growth team.
Calhoun represents the independent brokerage and its practices as regards
corporate strategies. He focuses on driving growth and developing practice
management strategies across the business. Calhoun joined Wells Fargo Advisors
Financial Network in 2008 and was most recently the northeast regional director
for the branch development group.
Wilmington
Trust bolstered its wealth advisory team in Florida with the addition of
Michael Engelbrecht and Michele Vogel as senior private client advisors, and
Katrina Lee as senior investment advisor. Engelbrecht, a managing director and
senior private client advisor, is responsible for providing wealth management
advice to high net worth individuals, families, business owners and
entrepreneurs. He has previously served as a managing director with Deutsche
Bank Securities. Meanwhile, Vogel provides wealth management advice to HNW
individuals, families, business owners and entrepreneurs, based in Palm Beach. Vogel
served as vice president at PNC Wealth Management in Palm Beach County, and was
a senior vice president and trust officer at Northern Trust prior to that. Lee
develops investment portfolios for HNW clients and foundations. She was
formerly executive director of Barnstar Funds.
Rothstein
Kass promoted five high-profile team members including new principals Miri
Forster, Sabrina Ho, Peter Kehrli and Jay Shepulski, and senior director Kevin
Sasz. Forster has nearly 20 years of IRS practice, procedure and controversy
experience. Shepulski provides audit, accounting and business advisory services
to domestic and international clients, in both publicly-traded and
privately-held sectors..
Ho provides
tax compliance and consulting services to high net worth individuals and family
offices, while Kehrli specializes in audit and tax services for domestic and
offshore alternative investment vehicles. Sasz, a senior director, oversees tax
issues and consults on trading strategies.
Citi Private
Bank made two senior ultra high net worth hires in Palm Beach, FL.
Phillip
Edwards was named a director and UHNW banker while Adam Gillam joined as a vice
president and UHNW private banker. Edwards most recently worked at JP Morgan
Private Bank and Genspring Family Offices in Palm Beach Gardens, FL.
Gillam
joined Citi from Wells Fargo in Palm Beach, where he was latterly a vice
president and senior private banker responsible for advising high net worth
families on all aspects of wealth management.
Rinehart
Wealth Management recruited three Charlotte, NC-based financial executives for
its newly-formed advisory board. G Kennedy Thompson, Charles Conner and Cindy
Wolfe work alongside Rinehart president and chief investment officer, Daniele
Donahoe, and founder and CEO, Mary Rinehart.
The new
board helps direct the firm on future growth and development goals, including
strategic planning and process improvement. Thompson is a principal at New
York-based Aquiline Capital Partners, having joined the private equity firm in
2009. Conner, meanwhile, is one of three co-founders of investment banking firm
Bowles Hollowell Conner, which was bought by First Union.
Wolfe has
26 years of experience in the banking industry and serves as metro Charlotte
market president for Bank of the Ozarks.
The
PrivateBank, part of Private Bancorp, appointed Rose Panico-Marino as managing
director of private wealth in Chicago,
IL, with a focus on retirement
plan solutions. Panico-Marino joined The PrivateBank from Verisight, where she
was managing director and part of a leadership team focused on devising
retirement plans for clients.
Raymond
James recruited the firm Provenance Wealth Advisors - consisting of 10 advisors
and 14 registered associates - in Fort Lauderdale, FL. The team was led by
owners Eric Zeitlin, Todd Moll, Lee Hediger and Scott Montgomery. They joined
Raymond James from Walnut Street Securities, where they managed more than $1
billion in client assets
BNY Mellon,
made a string of hires in recent months, and appointed Heneg Parthenay as chief
operating officer of BNY Mellon Asset Management International, based in
London. In his new role, Parthenay is responsible for assisting in the
management of BNY Mellon AM International, with a focus on developing and
implementing strategy for the insurance channel. Parthenay spent the last eight
years at Aviva, latterly on the executive team of their global asset management
arm, Aviva Investors.
SCBT Wealth
Management, part of First Financial Holdings, appointed David Kirkpatrick as
senior vice president and portfolio manager in its wealth management group. Kirkpatrick,
with more than ten years' experience in the investment management industry,
previously spent six years with a southeastern regional bank, where he served
as a vice president and portfolio manager in the South Carolina market. In his
new role, Kirkpatrick focuses primarily on portfolio management for the South Carolina markets
of SCBT and First Federal.
New York-based Lebenthal Holdings, a woman-owned boutique
investment bank, launched Lebenthal Wealth Advisors, a private wealth advisory
division, led by Jeffrey Lane and Frank Campanale. Lane serves as chairman of the board of
Lebenthal Holdings, while Campanale serves as chairman and chief executive of
LWA. In addition, Andrew Grillo, a former regional director of Smith Barney,
is president of LWA; James B Lebenthal serves as chief investment officer and
market strategist; and James A Lebenthal has become chairman emeritus. Lane was
previously CEO of Bear Stearns Asset Management; chairman and CEO of Neuberger
Berman; and a vice chairman of Lehman Brothers. Campanale is latterly of First
Allied Wealth Management.