Compliance
As Swiss EAM New Regulation Deadline Looms, Banks, Others Eye Big Changes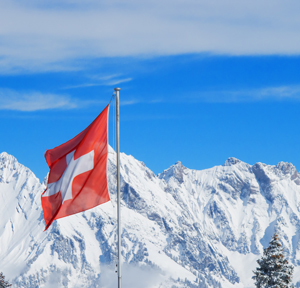 At the start of 2023, external asset managers in Switzerland will live in a new regulatory landscape. Hundreds of firms, such as the smaller ones and those set up by those nearing retirement, could vanish. It raises questions about how ready banks and other service providers are for the changes. We speak to industry figures about the issues.
Hundreds of external asset managers may vanish through closure, merger, or sale because national Swiss regulators are pressing ahead with a new regime from the start of 2023.
And the demise of mostly small EAMs (such as those with SFr100 million ($113.3 million) in AuM or less) means that banks acting as service providers and custodians of EAM clients' assets must wrestle with an industry in flux over the coming weeks.
In August, the Swiss Financial Market Supervisory Authority (FINMA) issued updated guidance to the sector. It warned that trustees and managers that haven't submitted a licence application to a supervisory organisation (SO) by the 30 June deadline may not secure an extension to get applications in.
As of 31 July, a total of 1,535 institutions are undergoing the licensing process or have already successfully completed it. From notifications received in 2020, 130 institutions have already told FINMA that they will not apply for a licence under the new system. And in a survey carried out in December 2021, a further 220 institutions told the watchdog that they did not intend to apply. (One bank told this news service that about 400 firms are likely to vanish.)
The new regulatory regime, which parallels some of the shakeups to financial services in other jurisdictions in recent years, has so far not produced large-scale consolidation, Egon Vorfeld, managing partner, The Forum Finance Group, told this news service. His firm, which is based in Geneva, manages SFr2.0 billion ($2.01 billion) of assets and has been authorised as an asset manager with FINMA since 2015 and registered with Securities and Exchange Commission in the US as an investment advisor since 2016.
The march of time
"A lot of EAM companies are run and owned by 60+ year olds who became independent a long time ago and are reluctant to implement all the necessary changes. They have had it good and would rather stop than lose their total independence, invest money and time in a future that doesn't include them. They may reach out to licensed EAMs and try to hand over some clients and get some compensation for that going forward. But there is little time left to do so!" Vorfeld said.
Some of the smallest EAMs might have hoped to be exempted from the new FINMA rules, but that's far from clear, he said.
As many as 500 firms could fall by the wayside, he said.
Although hard numbers aren't easy to pin down, there are estimated to be as many as 2,000 EAMs, and about 400 trusts businesses of various types. EAMs have often been built by breakaway teams of bankers seeking independence, closeness to clients and freedom from bureaucracy. Some EAMs focus on serving expat Americans, or other foreign nationals; there are EAMs specialising in debt, private markets, sustainable investment, high-tech, healthcare and specialist equities. Sizes vary in terms of AuM, staff and resources.
A new regime to license these institutions, and to require standards of reporting and disclosure, has been introduced by several Swiss federal acts – Financial Services Act (FinSA) and the Financial Institutions Act (FinIA). The acts came into force at the start of 2020.
FinSA is slated to take full effect by the start of 2022. FinSA contains the code of conduct setting out how financial service providers must comply vis-à-vis their clients, in some ways mirroring the European Union's MiFID II regime. FinIA standardises the authorisation rules for certain financial institutions.
This news service has honoured the achievements of the Swiss EAM sector through the WealthBriefing awards programme. See more details here about the forthcoming awards.
FINMA
The regulator spelled out the state of affairs to this news service when asked for an update to its guidance earlier this year.
"If an institution has submitted its application to FINMA by 31 December 2022, it may continue its business activities until the decision on whether to obtain a licence is made," the organisation said in an emailed statement. "Banks must generally have adequate risk management in place. This also includes the risks arising from business relationships with third parties. Banks must also take measures to monitor and control risks in business relationships with asset managers."
"In order to manage the risks appropriately, it is recommended that the banks concerned communicate with the asset managers at an early stage. Upon submission of the application, FINMA will issue a confirmation that can be sent to third parties, such as custodian banks, as proof of compliance with the obligations and confirmation of compliance with the transition period," FINMA added.