Family Office
How Family Offices, UHNW Investors Can Play The India-UK Trade Theme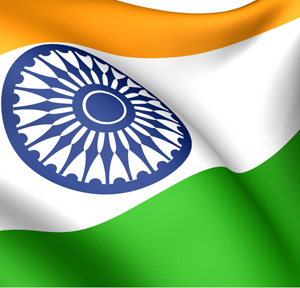 Family office focus
"Our core focus is on family offices…We like them because they make decisions quickly and based on trust. They are driven by uplifting audiences and they are keen to build up the societies they came from. Those families are looking for long-term revenue streams for themselves. They also make direct investments." (This news service is exclusive media partner to Highworth Research, a UK-based database tracking single-family offices, including those in India. Click here to register for its database.)
Singh notes that many family offices are still heavy with cash and have a traditional mindset on asset allocation.
"VC investments face various perception barriers such as that on risks and returns. Another challenge is sourcing/access to promising deals. Even if they do manage access, evaluating deals is a huge task. For this, family offices typically rely on wealth managers, their small-scaled in-house expertise and CIOs too," he said.
Back to India, Singh sees the family offices segment there as attractive.
"The Indian family office market is growing. While the current numbers maybe around 200 plus, it's interesting to note that many ultra-high net worth individuals are on their way to setting up a family office. Mergers and acquisitions, consolidations, stake sales etc are also birthing wealthy individuals/families who would eventually add to the growing number of family offices in India. So yes, there's a huge opportunity in this landscape," he said.
"The next generation of wealth holders will be driving family office investments tomorrow and they are very much inclined to VC investments," Singh said.
JPIN's revenue model is that it charges a carry on the profits realised by the investor.
This news service asked Singh if he thinks family offices are becoming more willing to become more public in their profiles so that they attract deal flow and get invited to take part in deals?
"It's a mix of both. They are going public within their network of peers; however, their investment interests remain private in the eyes of the world," he replied.
"As mentioned above, family offices make investments quickly but provided there's trust in the transaction/deal recommendation. It is key for them to invest in ethical and sustainable businesses built on good values and ethos," Singh said.
Family offices need guidance to avoid making mistakes on asset classes such as venture capital, he said.
"One of the first mistakes that's often made by family offices is not leaning enough on the support of external advisors – often holding meetings without them present. It's crucial to enlist the expert help of people that have been through these type of transactions before and, in this way, it avoids costly mistakes being made down the line. The lack of communication between family offices and advisors can sometimes hinder the progress of raising funds – a clear and co-ordinated operating model is vital to drive an effective and valuable deal and will make the entire transaction swifter," he said.
"In addition to this, family offices generally handle a large amount of capital and so, for those operating multiple accounts across various financial institutions, it could potentially make it more difficult to consolidate their cash holdings. From our experience, family offices benefit hugely from putting a system in place that allows for a more direct view of all their investment activity, including trades, dividends, income, payments and transfers," Singh added.