Strategy
Mediobanca Private Bank Positions For New Wealth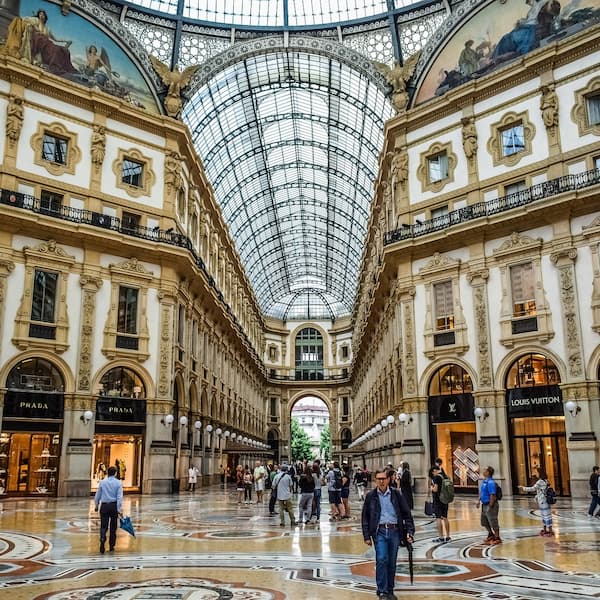 This news service spoke to the head of the Italian lender's private banking arm, asking about strategy, the approach to growth and some current challenges such as inflation and market volatility.
A new generation of Italian wealth creators and high net worth clients will help to drive Mediobanca Private Banking's business forward as the firm gears up to bring in more staff and resources in coming years, its head says.
The firm, which recently launched the Mediobanca Venture Capital Fund, is targeting areas such as private market investing – a hot area internationally – as part of its growth strategy. Its business model involves close cooperation between the private and investment banking arms of the group.
"I see an incredible moment for the private bank in Italy…we have had strong growth in assets under management, with a key focus on private markets," Angelo Viganò, head of Mediobanca Private Banking, told WealthBriefing in an interview. "We are seeing a lot of liquidity events…from private equity, and IPOs. It has been strong in the past three years."
The business has developed by providing alternative investment solutions and is doing so via direct investment initiatives through the club deal formula, supporting unlisted Italian businesses and real estate operations, and indirectly through funds in private markets, he said.
"A unique project in Europe will be launched soon, which will allow the bank's ultra-high net worth clients to co-invest directly in dynamic international companies alongside prestigious private equity funds. For this project, Mediobanca Private Banking will be able to count on the support of a hard core of entrepreneurial families, given the success achieved with the first investments promoted through TEC (Philogen and Jakala), which have reached the exit stage with excellent results," Viganò continued.
Mediobanca Private Banking has about €22 billion ($23.9 billion) of AuM.
Italy
"This is a particular moment for Italy and the economy…there is a new generation of HNW customers coming…and we are doing a lot to attract the next generation with fintech investments and private market solutions," Viganò continued. "It is very important for Mediobanca to lead these opportunities in Italy."
While traditionally a large chunk of HNW and ultra-HNW Italians' money was banked and managed over in Switzerland, various tax and account amnesties, disclosure agreements and the advent of an Italian version of a "non-dom" regime mean that onshore private banking in Italy is – at least for now – looking relatively robust. Market research group Statista said that total assets under management of the private banking sector in Italy rose "considerably" between 2015 and 2019. As of 2019, the assets under management of private banks in Italy were expected to increase even further in the future, peaking at €986 billion in 2022.
Italy's private banking sector is varied. Members of ACEPI, or Italian Private Banking Association, to give one example, contains members including Mediobanca, Societe Generale, Vontobel; IWBank; Intesa Sanpaolo; Intermonte; Unicredit; BNP Paribas, Banca Akros, and Banca Cesare Ponti. (The latter body promotes entities such as structured products.)
Market research group ReportLinker said that Italy's affluent segment (covering HNW individuals and mass affluent people) accounted for 15.1 per cent of the total population and held 86.0 per cent of the country's total onshore liquid assets in 2020.
Mediobanca knows that in Italy, as in other developed countries, entrepreneurs and those HNW individuals building businesses are important revenue channels. Several banks are tracking this market: Deutsche Bank, for example, is targeting Italian and Spanish entrepreneurs, as told to this publication last November.
In Mediobanca's private banking business, private bank customers must have at least €5 million of investable wealth.
The investment bank side of Mediobanca, for example, is important for handling clients' liquidity events Viganò said.