New Office
Vontobel's Milan Office Now Open For Business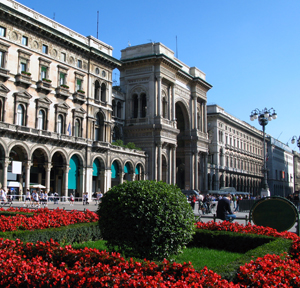 The plans to create a new Italian operation were unveiled at the end of March at a time when the pandemic was particularly acute in northern Italy. The firm has been preparing for the opening in recent weeks.
Following the news that Switzerland's Vontobel was to open a new Milan office, the firm yesterday said that its new operation is open for business. The new office is located at Via Santa Maria Segreta 7.
The Italian business concentrates mainly on ultra-high and high net worth clients, wealthy families, entrepreneurs, foundations and family holding companies.
Vontobel initially announced its Italian office plan at the end of March when the COVID-19 pandemic was raging in northern Italy, disrupting
conventional business activity.
To run the business, Zurich-listed Vontobel appointed former Credit Suisse veteran Gianpiero Galassot
"The economically powerful Northern Italy region is one of Vontobel's European growth markets. With the appointment of Lorenzo Palleroni, Vontobel has gained a proven wealth management expert with a deep understanding of the expectations of Italian clients," Georg Schubiger, head of wealth management, said.
"The entire Milan Wealth Management team is delighted that after weeks of intense preparations, we are now able to offer Vontobel's entire expertise as a globally active Swiss investment manager to future Italian clients," Palleroni said.
Vontobel already operates in Italy with its asset management business and as a provider of structured product solutions.
The firm has been steadily increasing business among Swiss-based Italians following its purchase of Finter Bank in 2015 and Notenstein La Roche Privatbank AG in 2018.