People Moves
Vontobel Presses On With Italian Expansion - With Caveats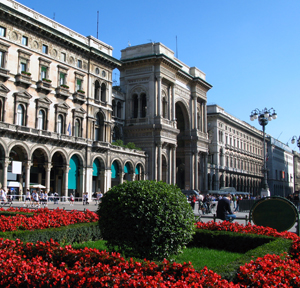 Proving that business marches on, be it in on a pending timeframe, Vontonbel is expanding its wealth management services to a new office in Milan, tapping a senior Credit Suisse figure to lead growth.
Vontobel is expanding its business to Italian clients and has tapped Credit Suisse veteran Gianpiero Galasso as head of wealth management for Latin Europe and Middle East. He will be based at a new office in Milan and will also become a member of the Wealth Management Board.
Given the acute situation in northern Italy, this news service asked for more details on the new office and how the bank plans to relocate and operate a team in the area while coronavirus restrictions are in place. The firm said that everything was still a "matter of planning" and it expected to start operating physicaly from Milan later in the year, and a venue had been chosen. It also confirmed that no wealth managers have been hired yet to work even remotely in the region as part of growth plans. For the time being, Vontobel's Italian clients will continue to be managed by teams in Zurich, Locarno and Lugano, although it has an asset management team stationed in Milan.
The Zurich-based bank has been steadily increasing business among Swiss-based Italians following its purchase of Finter Bank in 2015 and Notenstein La Roche Privatbank AG in 2018. Galasso, moving over after many years of serving in senior roles and geographies at Credit Suisse, will start at Vontobel on 1 May to lead teams in French-speaking Switzerland and the new Milan-based team. He will also take over from Georg Schubiger managing Vontobel's advisory teams in Geneva and Lausanne; likewise the private client business built up by Luigi Carnelli in the Italian-speaking southern Swiss Ticino region over the past four years. Carnelli will become vice chairman of Italy and continue to oversee the Milan expansion under Galasso, the Swiss private bank said.
"Italy and above all its northern regions are among the focus markets of Vontobel in which we wish to grow further," the group's head of wealth management Schubiger said, with the business hub of Milan as the "next step". Alluding to the current health crisis engulfing the region, he said that "in future" the bank would also be available to Italian wealth management clients on site.
"I am pleased that we have succeeded in securing the services of an eminent wealth management expert in the person of Gianpiero Galasso, who has not only been familiar with the business for many years but also with the people in the regions,'" he said.