Compliance
Sweden Turns Regulatory Screws On SEB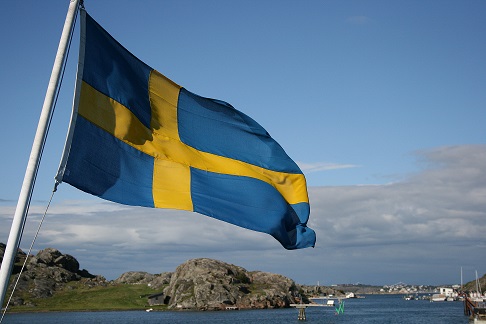 The move is the latest step in a saga that has covered a raft of banks in different parts of Europe, most notably Danske Bank. The regulator's move against SEB could eventually produce a financial penalty, although this is uncertain at the present time.
The Swedish financial regulator is ramping up its investigations into SEB over questions concerning the lender's anti-money laundering controls in its Baltic operations, opening the way for a possible financial penalty.
Finansinspektionen, FI as the body is known, said that it had observed "deficiencies and weaknesses" at SEB and it must now decide whether to sanction the bank. The watchdog said that it was working with authorities in Estonia, Latvia and Lithuania as part of its investigation into SEB.
"FI considers that there are sufficient reasons to consider whether the deficiencies and weaknesses observed in the investigation work should lead to a sanction or if the investigation should be terminated in some other way," the regulator said in a statement.
The saga is part of a wider story of claims made about a number of North and West European banking groups and their handling of money out of the Baltic region and former Soviet Union. The most high-profile case has been that of Denmark-based Danske Bank. A number of C-suite executives have resigned. The cases have added to a raft of money laundering failings around the world.
Bambos Tsiattalou, founding partner at specialist criminal and civil litigation firm Stokoe Partnership Solicitors in the UK, warned: "The Swedish financial supervisory authority has the power to bring criminal charges when an investigation uncovers evidence suggesting criminal activity. However, implied substantive data should not always be taken as gospel."
In its statement, the regulator said: "FI plans to communicate the outcome of the sanction trial that applies to SEB in April 2020. In a corresponding survey by Swedbank, FI plans to announce the outcome of the sanction trial in March 2020. The decision to initiate a sanction trial is a step in FI's investigation process."
SEB did not comment on the specifics of the regulator's remarks. In a statement, it said: "As part of its ongoing supervisory review, the Swedish Financial Supervisory Authority has informed that it is initiating a sanction evaluation process regarding SEB AB's internal control and governance of its subsidiary banks in the Baltics. The bank has not received the Financial Supervisory Authority's preliminary assessment that has led to the evaluation. SEB works in full transparency with the Financial Supervisory Authority."