Compliance
Russian Money Laundering Scandal Hits More Banks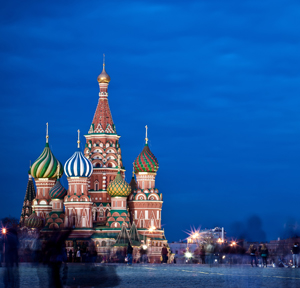 A number of banks are named in a report about a new money laundering scandal originating from Russia.
Campaigning reporters have named more banks as being embroiled in a massive money laundering scandal that has already seen lenders such as Denmark's Danske Bank staring at potentially large fines. In Danske's case, international authorities have started probes.
Claims from a journalists' group put the finger on Austria's Raiffeisen Bank International, as well as Germany's Deutsche Bank and US-based Citigroup. A report by Bloomberg yesterday said that the group also referred to Dutch banks as being in the potential firing line. This follows reports that US authorities were looking into Deutsche Bank, for example.
The Organized Crime and Corruption Reporting Project, a group founded in 2006 and operated by the US-based Journalism Development Network, has exposed what it says is a new "Laundromat" that also draws attention to the scheme's alleged mastermind, Russia's Troika Dialog.
The widening scandal in Europe has already prompted policymakers in Brussels to call for tougher AML controls, while legislators have also criticised "golden visa" programmes operated in some member states as potentially aiding money laundering. (See article here.)
The journalist group discovered the scheme because of banking transactions and documents it obtained, as well by the work of the Lithuanian news site 15min.lt. The group's report on its website said the data covers more than $470 billion across millions of individual transactions involving 233,000 companies.
OCCRP said in a 4 March report that Citigroup declined to comment; Raiffeisen declined to comment, citing client confidentiality; and Deutsche Bank said it had "limited access" to information about Troika client transactions and could not comment on specific businesses for legal reasons.
"The main purpose of the system we've named the Troika Laundromat was to channel billions of dollars out of Russia. But it was much more than a money laundering system: The Laundromat allowed Russian oligarchs and politicians to secretly acquire shares in state-owned companies, to buy real estate both in Russia and abroad, to purchase luxury yachts, to hire music superstars for private parties, to pay medical bills, and much more," OCCRP said.
Shares in Raiffeisen Bank International fell sharply yesterday; at the close of the market, they were down by 8.9 per cent. Shares in Deutsche Bank fell by 0.85 per cent; and Citigroup's shares were down by 1.59 per cent early afternoon US time yesterday.
Raiffeisen, did, however, issue a comment late yesterday on its corporate website: "The complaint is filed against an unnamed party, and therefore at the current time Raiffeisen Bank International (RBI) is not familiar with the concrete allegations and does not have any further information on the content of the complaint. In the past, some of these allegations were already subject to intensive investigations at RBI on the part of the regulatory and legal authorities and confirmed to be unfounded," a spokesperson said.
"RBI complies with all anti-money laundering requirements. Its compliance systems and processes have been, and continue to be, regularly reviewed by external parties and are confirmed to be in compliance with the legal requirements. Nevertheless RBI takes the allegations in the media very seriously and is conducting an internal investigation," the spokesperson added.
What OCCRP has called the Troika Laundromat is the fourth scheme the group has uncovered, the others being the Proxy Platform, the Russian Laundromat, and the Azerbaijani Laundromat.
To some degree the different groups of allegations mirror the various "papers" – Panama and Paradise versions – about offshore financial accounts as revealed by the Washington DC-based International Consortium of Investigative Journalists.
Europe's money laundering scandals have prompted calls for more European-level action to fight the problem. The issue goes much wider than the EU bloc of nations, however. The Basel Institute on Governance, a non-government organisation which issued the seventh edition of its Basel AML Index this week, said that 83 countries have a risk score above 5.0, which means that they are seen as having a significant risk of money laundering and terrorist financing. (High scores, based on a 10-point scale, indicate that a country is more vulnerable to money laundering.) More than 40 per cent of the countries have higher ratings than they did in 2017, the study found.