Offshore
Guernsey, Jersey & Isle Of Man Accept Beneficial Ownership Disclosure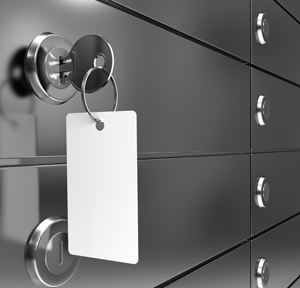 The three IFCs, all linked to the UK, set out their views on beneficial ownership and how they intend to comply with moves towards greater disclosures.
The governments of British Crown Dependencies Guernsey, Jersey and the Isle of Man yesterday jointly unveiled steps regarding each jurisdiction's central register of beneficial ownership information of companies, coming amid mounting demands for greater transparency. Their statements suggest they have changed tack after resisting public registers in the past.
Pressure on offshore centres to create public registers of beneficial ownership have alarmed some industry practitioners in recent years over concerns of whether legitimate privacy will be compromised in the hunt for illicit financial dealings. The value of such public registers as a way of stamping out dirty money has been called into question.
The European Union has been pushing for more openness on beneficial ownership data about companies, as is the case under the EU's Fifth Money Laundering Directive.
Deputy Gavin St Pier, Chief Minister of Guernsey said: "Guernsey has stated repeatedly that we would move to a public register of beneficial ownership as that becomes an international norm. We are publishing a detailed action plan to demonstrate how Guernsey will respond to global developments in regard to beneficial ownership over the next couple of years. It will also help understanding of our commitments and approach."
The action plan also reinforces our message that it is for Guernsey to determine its own policy position. We will never compromise the high standard of our register, which is populated by verified up-to-date data, by the adoption of an inferior model. Our action plan will ensure that our register and corporate regulation continues to set a standard for larger jurisdictions to follow," St Pier said.
Senator Ian Gorst, external relations minister for Jersey, said: "The commitments we are announcing today, alongside Guernsey and the Isle of Man, will help to ensure that this leadership role is maintained whilst taking into account the standards being developed within Europe. We hope to encourage other jurisdictions to raise their own standards, particularly in relation to the verification of data and the regulation of the financial services sector."
Howard Quayle MHK, Chief Minister of the Isle of Man said: "It is in all our strategic interests and our standing as responsible jurisdictions to commit to further develop the accessibility and transparency of our register of beneficial ownership for companies. The EU's review in 2022 gives us the opportunity to follow best practice and implement a register that meets the principles of the 5th MLD."
Not surprising
"Today's announcement is not a surprise and is consistent with the direction of travel towards increased global transparency. The States of Guernsey has always said that the island will follow global and regional standards on transparency, so today's announcement formalises that and ties the island's approach to the EU's," Lydia Essa, director of Trust Corporation International, said.
"Transparency is a feature of the global finance industry and clients are coming to terms with that so this move won't be a huge shock to anyone. The phased transition that the States of Guernsey is proposing is helpful to industry and the Crown Dependencies' commitment to creating a level playing field, in line with the EU, is especially encouraging," she continued.
"The practical guidance on the changes won't be published for some time as each island's government will need to vote on the detail of the legislation, but we're certain that the eventual solution will be workable and practical and ultimately benefit local industry and our clients," she added.
The Paris-based OECD recently issued a guide about beneficial ownership.