Family Office
Family Offices' DIY Talent-Hunting Ignores Need For Expertise - Recruiters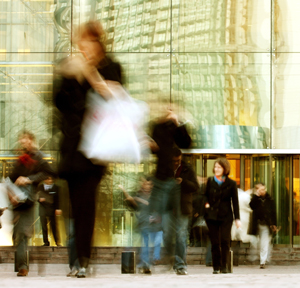 Experienced family office executive search figures frown on reports that FOs are sourcing more talent directly and avoiding outside advice.
An earlier version of this feature ran on Family Wealth Report, sister news service to this one. The examples given are based in the US, but the relevance of the arguments presented are global, so this news service is pleased to share these. Whether in Hong Kong, Dubai or Zurich, issues around family offices' talent management share common features. In Asia, for example, this publication has carried views from Huddleston Jones, a recruitment firm specialising in areas such as private banking and asset management.
A recent global study of family offices finding that fewer of them use external recruiters to find talent than before has raised eyebrows from headhunters. With the family offices sector becoming more professional in terms of compensation and management, it pays to use experts to source talent, they say.
A few weeks ago, a study of family offices from 17 countries found that from 2014 to 2017, family offices' use of headhunters fell by half. The study was produced by Northern Trust Global Family Office and Private Investment Offices Group, part of Northern Trust, and the Wharton Global Family Alliance. Some 40 per cent of respondents have more than $1 billion of assets under management.
Assuming that the results are representative of the industry as a whole, family offices that dispense with outside specialist help to find talent are making a mistake, recruiters say.
"Particularly for C-level hiring, senior financial officers including tax specialists, and types of roles that require deep expertise, family offices are usually aware that recruiters are needed to find top candidates," Buzz Bray, of Bray Executive Search, told this news service. "`Word of mouth' referrals will always be a first choice, but are often not the best available talent for a long-term successful fit," he added. Bray argued that the study results did not square with his business experience and said he has never been busier.
Linda Mack, founder and president of Mack International, an executive search expert and provider of strategic HR services to groups such as family offices, broadly concurs.
"Certainly, family offices can handle their own search for executive leadership. They can avoid the commensurate fees, but overall it is not a practical or sustainable practice because busy family offices simply don't have the time to do it well. It really isn't as simple as going out and finding a good person," she told this publication. Mack has written about these topics before: The Family Office Association Best Practice Series has featured a white paper authored by Mack, Recruiting and Retaining Top Leadership Talent. It is a topic she is clearly passionate about.
"A DIY [approach] may get lucky occasionally, but that is the exception rather than the rule," she said.
"Family offices as a whole are becoming more sophisticated and a disciplined approach to recruiting, retaining and compensating their executives requires a knowledgeable consultant. We consider our clients to be making an investment when they hire us."
Outsourcing expertise
While some firms might try and perform tasks in-house to trim fees, in this day and age of outsourcing and "flat hierarchies" it might seem that dispensing with outside expertise bucks a trend.
The family office market is a highly complex one - no two FOs are entirely alike. An industry that dates back about a century is still adapting and professionalising. Today's family offices that are founded by the likes of tech entrepreneurs are different animals to those built by the Rockefellers, Guggenheims and others who originally founded family offices in the "Gilded Age".
Suggestions that family offices are dispensing with outside help also suggests that they are becoming so professional that they do not need to bring in external experts, but evidence appears mixed. For example, the 2017/2018 Forge report (Insights on Single Family Office Executive Compensation), led by Fidelity Family Offices Services and Botoff Consulting, found that about two-thirds of executives in family offices do not have employment agreements in place, a departure from best practice, while their compensation tends to move in lockstep with assets under management. Discretionary bonus payments also typically were at odds with best practice.
In some cases, the Fidelity study showed that certain roles are almost all performed by non-family members, raising questions about how they are hired. Some 16 per cent of reported executives are family members serving in executive roles, with CEO being the position most commonly held. There are, however, no family members acting as chief financial officer. Interestingly, however, the Fidelity report appeared not to recommend whether FOs should use executive search firms more or less.
Another point to consider, figures say, is that if family offices are getting into areas such as direct investing, illiquid asset classes such as private credit and equity, then finding the people able to handle these complex areas is not easy. And that means getting help.
Mack says the need for external recruiters is about expertise, which cannot be acquired rapidly in such a business.
"In our experience, there are two key reasons why family office DIY searches fail. Either the family hires someone they trust, but who is not qualified to do the job required, or they hire someone with the requisite skills but they are not a good culture fit. In the first case, the scope of the job, performance expectations and metrics for success were not clearly defined. In the second case, the culture fit requirements were not defined or assessed effectively - so the proper criteria to assess a candidate is missing," she said.
"In fact, a prospective candidate may have been a `rock star' in another family office or a well-respected C-suite executive but that does not necessarily translate into the ideal match. In every search we conduct, finding a candidate with the requisite skills and experience to do the job is just the first cut in the process; getting the right culture fit is paramount for success. Culture fit trumps skill-set," Mack continued.
"Confidentiality is extremely important. Executive search firms and consultants continuously do extensive research and have access to comprehensive levels of information to `strategically map a market'. As a practical matter, a single-family office could never consistently acquire this type of information. These networks are built over years in the industry among trusted contacts," she said.
The time frame affecting family office staff hires is also important to consider, Mack said.
"Most family offices have a retention goal of 15 years or more. When you consider the personal characteristics and attributes that signify a culture fit along with the specific technical skills and experience required, ideal candidates are in short supply – they are truly 'needles in haystacks'. That is why Mack International dedicates significant time with a family office to set expectations, goals and processes. Our proprietary 360-degree assessment tool helps us – and our families - get it right the first time, every time," Mack continued.
As Buzz Bray also noted in a recent article for FWR, recruiters assess how wealth managers have fared in hiring teams and keeping talent, and executive search folk build extensive knowledge and data about the approaches that work best. That cannot be easily replicated in-house.
And Mack concludes by what she says a smart search for C-suite leaders involves.
"They must be experts in defining the position and culture fit requirements and have the capability to execute a comprehensive process. The best practices strategically identify the appropriate universe of potential candidates, approach and engage targeted candidates in discussion about the opportunity, and effectively assess the ideal candidate to get them across the finish line with the family. On average, this process takes four months. Matchmaking a family with a leader who will be with them long term, helping them achieve their objectives, and sustaining themselves, their family and the family's legacy into the future is very serious business. Mistakes can be incredibly costly to the family," she continued.