Compliance
UK Regulator Moves To Cool Wealth Managers' Concerns Over New Regime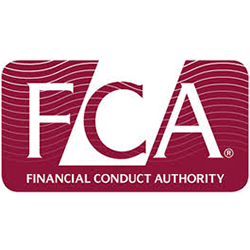 Next year, the regime will be extended to all financial services institutions.
The UK's financial watchdog has moved to calm concerns among some 47,000, including wealth management houses, that will soon come under a scrupulous new regime, telling them that the regulations are "good for business".
For the first time, money managers will be required to comply with the Financial Conduct Authority's Senior Managers Regime, which intends to hold senior managers accountable for failings on their watch.
But a speech delivered Wednesday by a top brass from the FCA downplayed its impact.
"Just because something goes wrong in your area of responsibility doesn't mean you are automatically liable," Jonathan Davidson, the FCA's executive director of retail supervision, said. "Our approach will be to assess whether you took reasonable, and I mean reasonable, steps to prevent other people breaching the conduct rules."
The FCA's announcement in July that it planned to extend the rules, which lenders have had to comply with since last March, to all financial institutions sparked fear among wealth and asset managers. There have been reports that fewer people have been willing to take on more senior roles because of the additional liability.
"We have higher aspirations for financial services culture than one that is purely fear based," Davidson said. "In other words, being good could be good for business."
His comments followed a recent study by Allen & Overy and Willis Towers Watson that found more than half of senior executives were unaware of the FCA's intention to extend the regime to the entire financial services sector.
Some 43 per cent of 127 respondents did not know about the plans.
"There has been a recent and striking increase in investigations opened by the Financial Conduct Authority against individuals," said Willis' Francis Kean.