Family Office
Hedge Fund Tycoon's Family Office Taps BlackRock For Asia CEO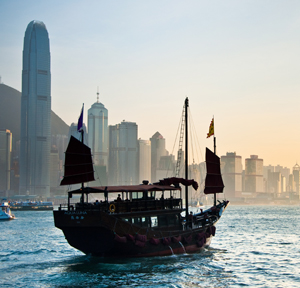 One of a number of hedge fund firms reinventing itself as a family office has appointed a CEO for Asia as part of an expansion drive in the region.
Point72 Asset Management, the family office created by hedge fund industry tycoon Steven Cohen, has appointed a chief executive for its Asia business. The CEO is Marc Desmidt, who joins from fund management titan BlackRock. At that firm, Desmidt held the role of head of strategic product management in Asia-Pacific, based in Hong Kong.
In the newly-created role, Desmidt will oversee the operations of the firm's offices in Hong Kong, Japan, and Singapore and will drive Point72's strategic objectives in the region, Point72 said in a statement late last week.
Seiji Onoe, based in Tokyo, will continue to lead the portfolio managers that focus on the Japan sector and Howard Man, based in Hong Kong, will continue to lead all other investment teams in Asia. Both will report to Desmidt.
"Marc has spent a quarter century investing, managing and leading in Asia in two different markets," said Point72's president, Doug Haynes. "That gives him the acumen we need as we look to deepen our Asian relationships and reflects the importance we place on our Asia business."
Prior to his latest role, Desmidt worked in several senior positions at BlackRock, most recently as its head of alpha strategies, managing more than 100 employees across multiple teams and countries. While in that role, Desmidt was the lead manager on the Japan Value Fund and the Blackrock Global Fund. His career at that firm began in 1991.
Point72 Asset Management is one of a number of family offices created by hedge fund bosses, such as George Soros, who have decided in recent years to shut the door to non-family money as new US regulations have come into force over the hedge fund industry. Point72 primarily invests in discretionary long/short equities and makes quantitative and macro investments. Headquartered out of Stamford, Connecticut, the firm has offices in New York, London, Hong Kong, Tokyo and Singapore.
Among recent family office news in Asia, this publication has reported that Australian billionaire Raphael Geminder intends to create a family office called the Kin Group.
Among other hedge fund businesses that have decided to close down certain business lines or return outside capital are TigerShark Management, Loeb King Management and JAT Capital.