Compliance
Financial Conduct Authority Ups Severity Of Fines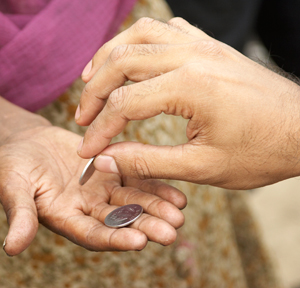 The total value of fines handed out by the Financial Conduct Authority in 2014 was up 68 per cent from £474.27 million the previous year, according to new data.
The UK's financial watchdog fined firms over £1.47 billion ($2.3 billion) last year, a 68 per cent increase from 2013, according to the 2015 Global Enforcement Review by Kinetic Partners.
The average FCA fine value in 2014 shot up to £36.79 million in 2014, compared to £9.88 million in 2013. Kinetic Partners said the spike in severity was down to regulators getting tougher on both firms and individuals.
"However, the averages only tell part of the story as they have been pushed up by a relatively small number of historic fines, mainly relating to Libor and forex manipulation," said Kinetic Partners' managing director and global head of regulatory consulting, Monique Melis.
Recent penalties imposed by the regulator for the manipulation of Libor and Euribor inter-bank rates include a £227 million fine for Deutsche Bank and a ban of former Rabobank trader Paul Robson from the UK financial services industry.
"We are now entering an era of regulatory enforcement in which the 'new normal' consists of exceptionally severe penalties and a growing focus on individual bad actors, the aim of which is to impact and change the culture of firms," said Melis.
As for penalised individuals, this figure was down 42 per cent year-on-year to £2.9 million in 2014. Meanwhile, the number of FCA-imposed fines during the 2013/14 fiscal year stood at 46, down from the 51 issued by the FCA's predecessor, the Financial Services Authority, in 2012/13 and 83 the year before.
Aside from their function as a powerful deterrent of bad behavour, Kinetic Partners also called attention to the risk that fines targeting individuals could reduce the appeal of financial services as a career and that this is therefore a "balance that regulators need to strike".