Statistics
Gold Demand Held Steady In Q1; "Grexit" Fears Drive Buyers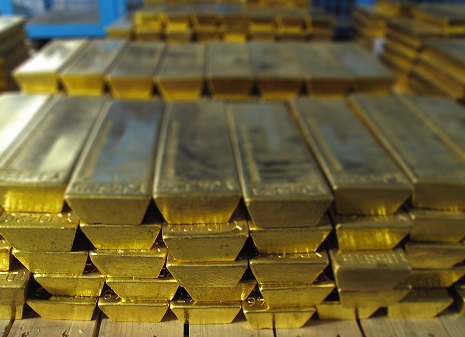 Demand for gold held broadly steady in the first three months of the year; Germany has been a notable gold buyer amid worries of a Greek debt default, while China and India remain notable gold consumers.
Demand for gold held steady in the first three months of 2015 from the same quarter of 2014, with variations in different regions cancelling each other out, according to the World Gold Council, the industry group.
Total demand for the yellow metal in Q1 stood at 1,079 tonnes, down by 1 per cent year-on-year, the report said.
The organisation has noted that Germans have expanded their buying of gold by around 20 per cent to 32.2 tonnes from the last quarter. This is the fastest increase seen in a year, with fears about a Greek exit from the euro being cited in reports as a factor.
In other areas, China and India are dominating consumption of gold: these nations made up 54 per cent of total consumer demand in the quarter, the report said.
"Global demand for jewellery, still the most significant component of overall demand, totalled 601 tonnes in Q1 2015, 3 per cent lower than the 620 tonnes recorded in the same quarter last year. There were pockets of strength across a number of South East Asian countries – including Malaysia, Indonesia, South Korea, Thailand and Vietnam. In addition, jewellery demand in India was up 22 per cent to 151 tonnes whilst the US saw further steady growth, up 4 per cent," the World Gold Council said.
Such a rise was offset by declines in Turkey, Russia and the Middle East and in China, where jewellery demand dropped 10 per cent to 213 tonnes. However, it has risen 27 per cent against the five-year average.
Investment
Investment demand, which is the other main influence on gold prices, rose 4 per cent to 279 tonnes in Q1 2015, up from 268 tonnes in Q1 2014. There were net inflows of 26 tonnes into gold-backed exchange traded funds - turning positive for the first time since Q4 2012 as western investor sentiment returned to gold. Investment in bars and coins came under pressure in the face of buoyant stock markets, notably in India and China, and currency fluctuations in Turkey and Japan, but this was offset by strong retail investor demand in the eurozone, which was up 16 per cent to 61 tonnes, most notably in Germany and Switzerland.
"One of the key factors supporting bar and coin demand has been the emergence of a strong European market for gold bars and coins, a market which barely existed prior to the global financial crisis. Demand in the region remained firm in Q1, just 8 per cent below its five-year quarterly average. A number of geopolitical issues surfaced, not least of which was the resurgence of worries that Greece would be forced to exit the euro area. Added tensions came in the form of continued quantitative easing by the ECB – and a lack of clarity as to how this will ultimately manifest itself – and continued conflict in Ukraine. A surge in the euro price cemented the investment case," the report said.
"German-speaking countries remained at the forefront of bar and coin demand in Europe, accounting for 49 of the 61 tonnes regional total. Indeed, German demand grew by the largest volume (5.4 tonnes) as that market had the added benefit of looser rules on cash payment transactions compared with France and Belgium. Demand has eased so far in the second quarter however, in part due to investor fatigue towards regional economic and political issues," it said.
Central banks continued to be strong buyers, purchasing 119 tonnes in the quarter, the same volume as in Q1 2014. This was the 17th consecutive quarter that central banks have been net purchasers of gold as they continue to seek diversification away from the US dollar. Total supply remained virtually unchanged at 1,089 tonnes as a 2 per cent rise in Q1 2015 mine production to 729 tonnes was balanced by a 3 per cent fall in recycling to 355 tonnes, compared with the same quarter last year.