Family Office
EXCLUSIVE: Succession Planning, Delegating Authority and Transferring Values - GCC Conference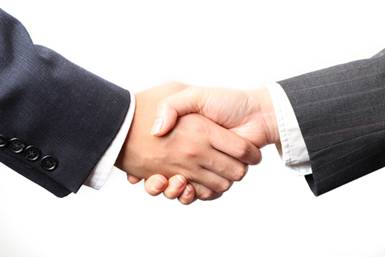 Wealth industry professionals gathering recently at a Dubai conference hosted by this publication debated the whys and hows of succession planning in a rapidly-changing environment.
The reluctance to delegate authority and trust non-family members to help a dynasty endure were among some of the complex issues discussed by expert practitioners at the recent WealthBriefing GCC Region Summit November 2014.
While commodity market gyrations, as seen with the slump in oil prices, can grab headlines, the build-up of wealth and complex asset holdings of families in the Gulf region over recent decades means wealth structuring is now a major topic for both local and international advisors plying for business.
The conference, held at the Mina A'Salam Hotel, Dubai, kicked off with a debate around "Passing Down The Wealth: Corporate Governance And Succession". In some ways this is a long-running topic, but as regions such as the Gulf Co-Operation Council area develop, the finer details continue to change. Speaking at this panel were Sabila Din, chief executive and founder, Din Consultants; Yann Mrazek, managing partner, M / Advocates of Law; and Naomi Rive, chief trust officer at Coutts & Co Trustees (Jersey).
The headline sponsor for the event was Jersey Finance; other sponsors were Advent Software, The Left Shoe Company, ProFundCom, Russell Investments, smartKYC and Standard & Poor's Money Market Directories. Coutts Trustees was a panel contributor.
"We are seeing a lot of interest in the offshore world in terms of structuring," Coutts' Rive said, when asked about the kind of entities that clients are interested in. "We are seeing a lot of clients putting in place offshore structures to hold London properties, for instance," Rive continued.
"We have got clients that recognise the long-term value of putting offshore structures in place. They are acutely aware of the need for structures," Rive said.
"There is a lot of interest in private trust company structures," she added. "Some of these [trust companies] are so sophisticated that they are family offices in their own right."
As ever, getting clear definitions right from the start often proves one of the most important steps any wealth structurer must take. One aspect of the issue at stake is being able to define what a family office is. For Mrazek, there is no universally-accepted definition.
"There is a triple approach to structuring assets regionally: it is where the assets are, what type of assets and what type of client," he said.
"A big challenge we see today with GCC families is the potential social stigma: `how will other people perceive me?' How difficult it is to convince them to implement the right structure for their particular business," Mrazek continued. There is a rising demand to educate people about the role of offshore structures for holding businesses, he said.
Din, meanwhile, was asked about being able to tap into female potential in the Gulf region.
"We are beginning to see in family offices that daughters are being groomed to take over family businesses. That brings a whole layer of complexity around succession planning. We are starting to see in the corporate world more women in senior roles," she said, adding that "there are formal and informal barriers on the growth of women in business".
"There is change that is needed; it is slow but it is happening," she continued.
"One of my family clients said the 'Arab Spring' was wonderful for women in the region…that will create all kinds of complexities in terms of how wealth is structured. We often get families to look at what value they look at in terms of exit and what type of business they want to build," Din said.
There are not many examples of families in the region giving away their wealth so as to avoid children and other descendants getting it, she added.
Organic and inorganic
"People prefer to generate organic growth through adding people into their families rather than [recruiting] from outside. Often you see a reluctance to give too much power to a single individual," Mrazek said, talking about the delicate politics of family governance in the region.
An issue can arise when a person is brought into a family, is very successful but then there is a potential conflict with the family patriarch, he said.
Outside the DIFC there appears to be reluctance in some families to delegate authority, Mrazek continued.
"The message we like to have is a dual one: macro and micro. The macro is about vision and philosophy. We like a family to pitch a document. Family constitutions, deeds and something that will be a blueprint for famiies in the future. If you don't have such a document it is difficult to have a mechanism to delegate authority," he said, noting that at the micro level, this term refers to consolidation of assets.
Coutts' Rive spoke of how, with second- and third-generation families, there is a need increasingly for families to bring in external managers. Governance is an issue that needs to be seen in tandem with how wealth is structured.
Sometimes it can be difficult for families with an operating business to have a succession process in place. That is why it is important to have a way of resolving disputes early, Rive added.