FEATURE: FATCA - The Good, The Bad And The Ugly
Stephen Little, Reporter, London, 3 September 2014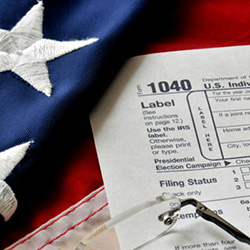 Following the implementation of FATCA two months ago, this publication takes a look at how the legislation has stepped up the pressure on US individuals and firms around the world.
After being passed into law just over four years ago by the US government, the Foreign Account Tax Compliance Act finally became reality on 1 July.

Aimed at stamping out tax evasion and improving offshore financial transparency, the new legislation has not been welcomed with open arms by everyone, with detractors pointing towards the huge challenges firms in the financial services industry now face, such as increased compliance costs. Banks such as HSBC and Deutsche have ceased to offer services to expat Americans. However, some banks, such as RBC, for example, have sought to make a virtue out of continuing to serve US citizens living abroad, realising that this "orphan" client segment is a potentially profitable niche.
One individual is decidedly on the hostile side in assessing this legislation.
"FATCA is an extraordinary piece of legislation and I have never seen anything as breathtakingly misguided and arrogant," said James Quarmby, a lawyer who deals with high net worth clients at London-based law firm Stephenson Harwood.

"What it attempts to do is make the entire world a tax collector on behalf of the IRS. I think it will be burdensome to administer and I do not think they will make any money out of it. The US Treasury is certainly not making any friends," added Quarmby.

The US is the only developed country in the world that taxes its citizens on everything they earn, no matter where they live. FATCA requires all financial institutions outside of the US to regularly submit information on financial accounts held by American citizens to the US Internal Revenue Service.

Those who are not compliant will suffer a 30 per cent withholding tax on income and gross proceeds, as of January 2015. So far, more than 77,000 financial institutions worldwide have agreed to hand over information to the IRS.

The UK version, dubbed "Son of FATCA", is the first FATCA-style regime to be implemented outside of the US and also came into force on 1 July. Based on the US model, financial institutions in the Crown Dependencies and the Overseas Territories now have to provide information relating to the financial affairs of UK resident clients in a reciprocal agreement.

UK FATCA is different in two major ways. Firstly, it is based on UK tax residence, whereas the US one is based on citizenship, and secondly, unlike the US regime, the UK model has no withholding requirement.

Andy Thompson, director of operations at the Wealth Management Association, the UK representative body for the investment community, said that while it was important people pay the right amount of tax, it was "difficult to see any positive impact" for the wealth management industry. "The cost is to the industry, the benefit is to the tax authority," he said.

Cost

FATCA has come in for heavy criticism due to the increased financial burden that it places on foreign financial institutions at a time when firms are trying to recover from the 2008 market crash. As a result, significant requirements for registration, due diligence and reporting have forced entities to change operating models, invest in technology and spend more in order to meet compliance costs.

HMRC estimates the cost for UK business over the first five years to be between £1.1 to £2 billion, running thereafter at an annual cost of £50 to £90 million ($149.2 million).

"The impact will depend on the size of the organisation, which will vary from firm to firm. The banks will have significant burden. Wealth managers will cope like they always have done, by complying," said Thompson.

"FATCA has created huge operational challenges for firms and another key impact will be on compliance. If you are asked by your tax authority to check if your clients are US persons and report details of these individuals, as well as their accounts, it's easy to draw a negative view as far as the industry is concerned," he added.

Quarmby is critical of FATCA as he feels that the gains made from it are negligible, with the costs failing to justify the revenues gained.

"The costs of implementing FATCA are likely to dwarf what the IRS brings actually brings in," Quarmby said.

The figures on this back up his sentiment. The US Joint Committee on Taxation has now estimated that FATCA will result in a relatively minor gain of $8.7 billion dollars. This is only slightly higher compared to the $7.5 billion projected cost the top 30 foreign banks face paying in compliance fees for FATCA, according to the European Banking Federation and International Bankers Association.

"I don't see this happening in the UK as British bureaucracy is more efficient," Quarmby said. "I think it will bring in some money, but I think it is more important for the political message it sends out."