Technology
GUEST ARTICLE: The Web At 25 - Reflections From Rothschild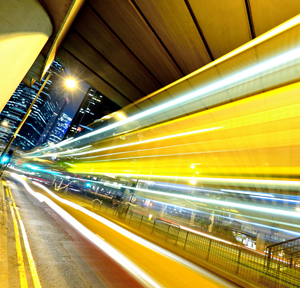 Three powerful trends
"It is sometimes useful to remind ourselves," the poet Philip Larkin wrote in an essay on modernism in poetry, "of the simpler aspects of things normally regarded as complicated."
Like modernist poetry, the impact of the internet on business is complex. It has many dimensions, resists neat summaries and, like the work of Eliot or Pound, it challenges long-established norms. And yet there are still some simpler aspects. Amid the waves of disruption, transformation, explosive growth and dramatic declines, it is possible to identify a few big trends.
The first is access to information. Transparency is a defining theme of the internet era. Product and service reviews highlight the failings of bad hotels and unreliable laptops; the internet gives consumers more power and control, and their conversations are amplified on social media.
At the same time, price transparency is powerful. Comparison sites make it easy to evaluate a range of competing services or find the best deal on a particular item. High Street chains selling non-perishable commodity products – such as books and electronics – struggle to compete against online retailers with lower overheads and more efficient supply chains. Without strong brand differentiation, traditional retailers get dragged into a race to the bottom on price, a race they are likely to lose.
Where businesses provide access to factual content, the internet has been particularly disruptive. Wikipedia destroyed the business model of the Encyclopaedia Britannica, while the New York Times fell out of the S&P 500 index of US stocks in 2010, replaced by Netflix, a company best known for internet video streaming.
Yet it would be wrong to conclude that providing access to content can no longer be profitable. After 125 years, the Financial Times is flourishing, and digital subscriptions to FT.com now exceed the newspaper's print circulation. Under a very different model, Time Out no longer charges for its magazine in London but instead distributes it freely to commuters. This is part of a strategy to create a global digital media brand: Time Out has local websites in more than 40 cities, attracting 15 million visitors each month.