People Moves
Summary Of Executive Moves In Global Wealth Management - April 2013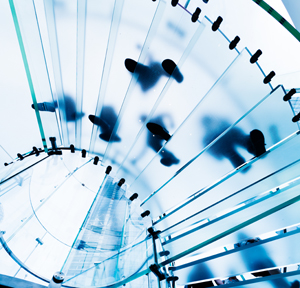 Laven Partners, a global consulting firm focused on the alternative
investment industry, appointed Tom Morgan as managing director of the
firm's New York office, charged with expanding the firm's presence in
the US.
Laven Partners launched its New York office in October 2011 following
increased interest from US-based managers expanding their operations to
Europe, and European clients concerned with US regulations.
William Demchak took over from Jams Rohr as president and chief executive of PNC Financial Services Group.
Rohr, who announced in February that he will retire in 2014, has
taken on the new position of executive chairman. He will serve in this
role for a year to help with the transition.
Demchak, a director at BlackRock, joined PNC in 2002 as chief
financial officer and became head of corporate and institutional banking
in 2005. He was promoted to senior vice chairman in 2009, named as head
of all PNC businesses in 2010, and then elected as PNC president in
April 2012.
The moves were announced at the firm's latest annual meeting, during
which shareholders also re-elected all 16 directors to the board. They
are: Richard Berndt, Charles Bunch, Paul Chellgren, Demchak, Kay James,
Richard Kelson, Bruce Lindsay, Anthony Massaro, Jane Pepper, James Rohr,
Donald Shepard, Lorene Steffes, Dennis Strigl, Thomas Usher, George
Walls and Helge Wehmeier.
Atlantic Trust, the private wealth management division of New
York-listed Invesco, ramped up its team in Houston, TX, appointing
Catherine Schnaubelt as a senior vice president and senior wealth
strategist.
Schnaubelt joined Atlantic Trust from Wells Fargo's ultra high net
worth family wealth division, Abbot Downing, where she was a director.
Previously, she was a partner with Strasburger & Price, and a
principal for the management consulting business within Avatar
Associates.
Campden Wealth promoted Mindy Rosenthal to president of its Institute
for Private Investors US subsidiary and appointed David Berger as chief
executive for the Americas.
Rosenthal has served as executive director of IPI, a membership
organization for wealthy individuals, since Campden Wealth acquired it
in 2011. Rosenthal, who joined the firm back in 2007, will now
concentrate on overseeing services and content for IPI member families.
Meanwhile, Berger will be responsible for strategic planning,
business development, operations and new technology initiatives in North
and South America.
Berger joined Campden Wealth from Asia Executive Solutions, a Hong
Kong-based consultancy he founded which advised professional and
financial services clients entering Asian markets.
Both executives are based in New York and report to Dominic Samuelson, CEO of Campden Wealth.
The brokerage firm Stifel, Nicolaus & Co, a subsidiary of St
Louis, MO-based Stifel Financial, recruited an 11-member team from Wells
Fargo's independent brokerage network.
At Wells Fargo Advisors Financial Network, the team operated as RMG
Asset Management and oversaw over $1 billion in client assets. At
Stifel, they are known as the RMG Group.
Nine of the advisors are based at Stifel's new office in Bellevue, WA, and the other two are based in Portland, OR.
The new Bellevue office is run by former Wells Fargo advisor Mark
McClure. The rest of the team are: Andrew Campbell and Lance McIntosh -
both senior vice presidents - and advisors Jennifer Rush, T Kevin
Tucker, Michael Harkins, Glen Ness, Richard O'Donnell and Michael
Tucker.