People Moves
Summary Of Executive Moves In Global Wealth Management - April 2013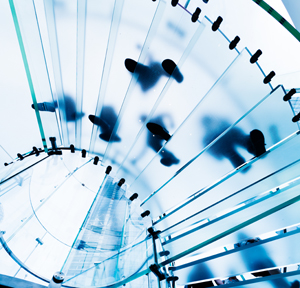 Philadelphia, PA-headquartered Janney Montgomery Scott hired Jonathan
Fairbanks - who oversees over $100 million in client assets - as first
vice president of wealth management in West Hartford, CT.
Fairbanks spent the past eight years at Morgan Stanley and prior to that was at AG Edwards & Sons for 12 years.
Jerry Lombard, president of Janney's private client group, said the
firm is looking to expand within areas that present opportunities for
growth, with the additional aim of recruiting more advisors.
US Bancorp Investments, an affiliate of US Bank, appointed Brett
Pearce as a financial advisor. He will provide wealth management and
financial planning services to affluent clients.
Glenmede, the privately-held investment and wealth management firm,
hired John Carson as a business development manager in Philadelphia, PA.
Carson will focus on initiating and broadening relationships with
high net worth individuals and families, as well as family offices,
endowments, foundations and institutional entities nationally. He will
report to Chip Wilson, executive director of relationship management.
Carson has over 20 years of experience in the financial services
industry and joins Glenmede from Oppenheimer & Co, where he was a
managing director of the middle market institutional sales group.
Ruston, LA-based Argent Financial Group appointed four directors and a
president for its trust business, which it has renamed Argent Trust
Company.
Gary Moore, who joined Argent in 1998, was named as president and
senior trust officer and joins the board of Argent Trust. He has over 30
years of experience in the wealth management industry.
The new board of directors are: Armand Roos, counsel to Weiner Weiss
& Madison of Shreveport; J Mark Garrett, a retired partner of KPMG
and chairman of Argent's audit committee; Thomas Murphy, a private
investor and former president of Murco Drilling; and John Werner, a
partner at Fishman Haygood Phelps Walmsley Willis & Swanson.
Meanwhile, John Williams was elected as director emeritus in "recognition of his service for over 20 years."
Prospera Financial Services, the independent broker-dealer based in
Dallas, TX, nabbed two former Morgan Stanley Wealth Management advisors.
Stephen Shipley and John Rubottom previously managed $121 million in
client assets and had annual revenue production of $925,000. They were
based out of Morgan Stanley's Arlington, TX, office.
The director of the SEC's San Francisco regional office is leaving to become a partner at a law firm.
Marc Fagel, who had been at the SEC in San Francisco for 15 years,
joined Gibson, Dunn & Crutcher's securities enforcement practice.
He will remain based in San Francisco and will deepen the firm's securities enforcement practice on the West Coast.
In his most recent role at the SEC, which he took up in 2008, Fagel
oversaw a staff of more than 100 attorneys, accountants and other
professionals, and an area spanning Northern California, Washington,
Oregon, Montana, Idaho, and Alaska.
Vulcan Capital, which manages Paul Allen's multi-billion dollar
portfolio, has brought in a managing director to head up a new Palo Alto
office.
Abhishek Agrawal will head up Vulcan's Silicon Valley presence and
expand its investments in the internet and technology sectors.
He joined the firm from General Atlantic, a global growth equity firm
with $17 billion in capital under management, which he joined in 2005.
St Louis, MO-based Archford Capital Strategies joined the Dynasty Financial Partners platform.
Archford Capital Strategies was founded by James Maher this year. It
was formerly known as The Maher Group and has a second office in Creve
Coeur, MO.
According to FINRA records, Maher has been registered with Merrill
Lynch, Pierce, Fenner & Smith since 2001 and with Archford since
March 2013.
Maher was joined by the following team members:
· John Russo, chief operating officer and wealth management advisor;
· Jerry West, chief investment officer and wealth management advisor;
· Robert Schlueter, director of operations and wealth management advisor;
· Tracy Winters, assistant branch manager and senior registered client associate;
· Julie Hanger, senior administrative assistant;
· Joshua Anderson, associate analyst;
· Bernard Thebeau, retirement specialist.
Morgan Stanley Wealth Management made a number of hires in Akron, OH,
and Riverwoods, IL, from Bank of America Merrill Lynch and Wells Fargo
respectively.
In Akron, financial advisor Mark Pentella was joined by team members
Jessica Palmer, a financial advisor, and Rebecca Tiranno, a senior
registered client service assistant.
Pentella previously managed $1.13 million in client assets and generated annual revenue production of about $1.1 million.
At Morgan Stanley he reports to Jason Haines, branch manager.
Meanwhile, the Gordon Financial Group - comprised of David and
Kirsten Gordon - stepped into the Riverwoods office from Wells Fargo and
reports to branch manager Mark Boersma.
The pair previously managed over $300 million in client assets and generated roughly $2.6 million in annual revenue production.
RBC Wealth Management added five financial advisors - latterly of Morgan Stanley - to its Pittsburgh, PA, office.
Russell Sherred, Pamela Pasterick, Ken Kuska, Kathleen Corrales and
Matthew Lawrence together have $380 million in assets under management
and generate production of $2.8 million.
Cleveland, OH-based Cedar Brook Financial Partners hired Kelly Smith
as an associate director within its wealth strategies department.
Smith joined from Beacon Financial Partners, where she was
responsible for the wealth management department until 2011. She then
became a senior advisor, providing planning and operations support for
high net worth individuals, with a focus on physician clients.
Smith has about 20 years of industry experience overall, having
worked with HNW clients at other local financial planning firms prior to
joining Beacon Financial Partners.