Investment Strategies
Credit Suisse Logs Q3 Private Banking Pre-Tax Income Drop, Eyes Growth Markets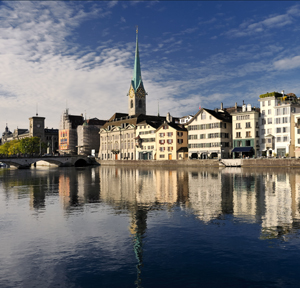 The private banking arm of Credit Suisse reported a fall in its third quarter private banking income as litigation costs related to tax affairs in the US and Germany hit results.
Credit Suisse's private banking arm – comprising global
wealth management and Swiss corporate and institutional clients – logged
pre-tax income of SFr183 million (around $207.4 million) in the third quarter, down 78 per cent from SFr836
million a year ago, affected by one-off litigation costs.
The pre-tax income figures for the latest three-month period
included litigation provisions of SFr295 million linked to US tax issues and
SFr183 million connected to a German tax issue, Switzerland's second-biggest
bank said today.
In a bid to refocus away from Eurozone issues, the bank said it is looking to swell revenues in growth areas like Asia by two thirds in three years . The bank intends to allocate resources to faster growing markets, especially Brazil, Southeast Asia, Greater China and Russia, which it anticipates will grow from 15 per cent of the group's revenues in 2010 to 25 per cent by 2014, it said in a statement.
Net new assets in private banking stood at SFr7.4 billion.
In the third quarter of 2010, the results included SFr44 million
of provisions related to sales of auction rate securities. When those impacts
are stripped out, pre-tax income fell 25 per cent year-on-year.
The wealth management clients business segment reported a
pre-tax loss of SFr34 million in the third quarter, driven by the previously
mentioned provisions of SFr478 million, while adjusted pre-tax income fell 32
per cent year-on-year, pushed lower by weaker net revenues as assets under
management fell, with low interest rates also affecting business, Credit Suisse
said.
Credit Suisse's private banking business in the UK suffered a
blow last week when, confirming many months of strong rumours in the financial
markets, it was fined £5.95 million (around $9.5 million) for systems and
control failings surrounding the scale of structured capital at risk products,
or "SCARPs".
Meanwhile, Brady Dougan, the Swiss bank's chief executive,
confirmed media reports this week by announcing further job cuts to the banking
group.
Earlier this year, the firm started to push through cost
cuts that will bring savings of around SFr1.2 billion (up from an initial
estimate of SFr1.0 billion); leaving to cuts in 4 per cent of group staff.
Dougan said the firm is targeting an additional SFr800 million of cost cuts by
the end of 2013, with headcount reductions of around 3 per cent across the
group. Dougan's statement did not specify exactly where the cuts would occur
but previous reports have said most of the reductions will happen in the
investment banking segment.
For the entire Zurich-listed bank, Credit Suisse logged
third-quarter net income attributable to shareholders of SFr683 million, up
from SFr609 million in the same three months of 2010. The bank had a Basel Tier
1 ratio of 17.7 per cent at the end of the quarter. Client deposits stood at
SFr278 billion.
Private banking logged net new assets of SFr7.4 billion, of
which SFr6.6 billion was in the in wealth management clients segment, with "strong
inflows" in ultra-high-net-worth individual client and emerging market segments.
Credit Suisse said its investment banking arm reported a
pre-tax loss of SFr190 million, which reflected a "challenging and volatile
market environment". A year ago, this part of the bank made a pre-tax income of
SFr395 million.