Technology
Diary: Citi Private Bank and the Fancy Mayfair Revamp
WealthBriefing's glamorous new diarist, Juno Moneta, has launched a weekly diary column bringing you the inside track to the wealth management industry. Last week, Juno went to London's Mayfair to see the new client meeting rooms of Citi Private Bank.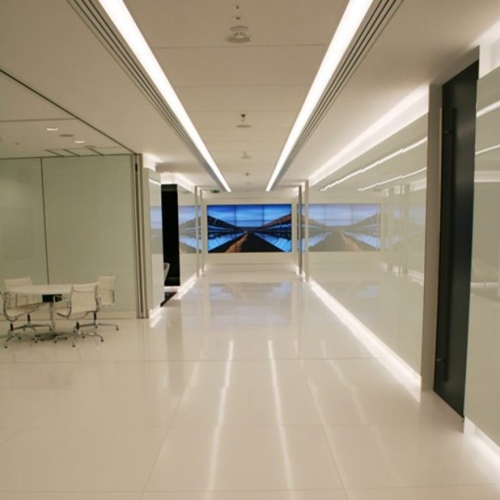 Sleek white floor-to-ceiling glass. iPads on demand. Futuristic folding doors and extending "break-out" rooms. Eco-friendly Nespresso machines and rows of Diet Coke-stacked fridges.
No, it's not the new Apple showroom. Nor is it Virgin Atlantic's Private Member's Club. Welcome to the new Mayfair client meeting rooms of Citi Private Bank.
Designed by Patrick Cox of trendy San Francisco-based architect Eight Inc, (the creative brains behind Apple's retail stores) the bank's new meeting rooms opened to clients this month – to widespread acclaim.
"The feedback has been great," a source told me. "The design that Patrick and the team in Silicon Valley came up with is very modern and high-tech, without feeling overbearing. Clients like being able to come in, grab an iPad and a Cappuccino and relax in the breakout rooms."
Since 1985 the US wealth manager has rented a traditionally styled meeting room at 41 Berkeley Square, Mayfair. But when it was asked to vacate the premises earlier this year for a refurbishment, Citi decided it was time for a makeover.
"We wanted to create a space which reflected our unique service and had the location and setting to match," said the source.
The bank already owned the 3,000 square foot space in the building at 5-7 Carlton Gardens, Stirling Square. It was previously occupied by Citi's commercial real estate team, who were moved on to make way for the meeting rooms. The room was completely gutted and rebuilt with white glass, Carrera marble and stainless steel – quite a feat in only six weeks of construction, I thought.
Now clients of the bank can help themselves to Apple-branded techno-phernalia and enjoy refreshments on demand. They can use any of the six meeting rooms which have flexible folding partitions to make the space bigger or smaller. Floors are glossy white marble, while a "video wall" at the end of the room "elongates the space and gives it a feel of far reaching perspective," said the source.
Eight Inc have worked with Citi for four years on other projects in New York and Tokyo. Helen Jewitt at Eight Inc, told me: "Eight Inc makes things. Extraordinary things that change the way people think, feel and do. Things designed to add value. Things that create irrational loyalty."
Speaking of irrational, the question on Ms Moneta's lips was naturally: How much do these fancy digs cost?
Citi declined to comment on costs of the new space, but said it was "cost-neutral": the same as the annual rent in Berkeley Square.
According to international agent Savills, commercial rents in Berkeley Square currently cost up to £75 per square foot. The floor taken up by the client meeting room measured around 3,000 square feet, which means annual rent (and the cost of the refurbishment) was in the region of £225,000. Fairly modest for a private bank where assets under management grew 15 per cent last year to $140 billion.
So perhaps Citi's client loyalty is not so irrational after all?