People Moves
Who's Moving Where In Wealth Management – Quilter Cheviot, Arthur J Gallagher & Co, Others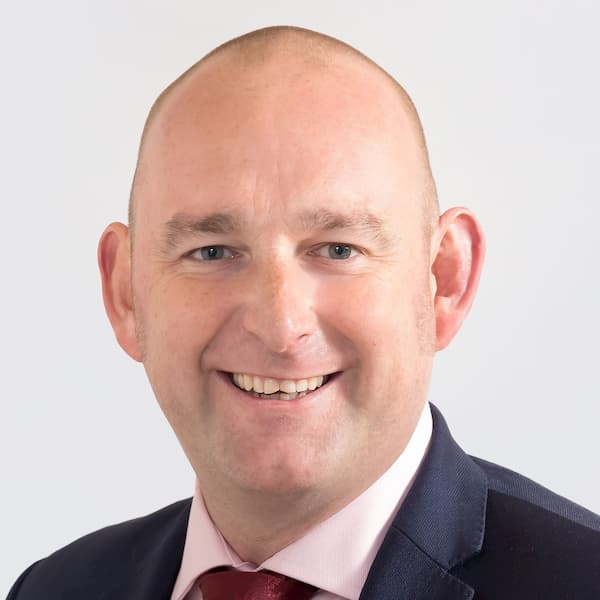 The latest moves and appointments in wealth management in the UK, the rest of Europe, the Middle East and other select locations.
Quilter Cheviot
Discretionary wealth manager, Quilter Cheviot intends to establish a financial planning proposition for international clients serviced from its Jersey office, it said in a statement this week.
To create this, it has appointed Kevin Speake as head of advice, reporting to Tim Childe, head of the Quilter Cheviot International and Jersey office.
Speake is joining the team from UK-based Quilter Private Client Advisers where he was regional director for London and the South West. The firm said that his appointment will be followed by a number of financial planner hires as the Jersey office grows its client-facing team.
The introduction of financial planning capabilities from Quilter Cheviot's Jersey office will ensure that it can offer international clients an integrated wealth management offering comprising financial planning and investment management. It also means that the firm will be able to give a consistent offering to high net worth clients across the UK, Europe and internationally, as well as accommodating the specific circumstances of the countries a client resides in.
This news comes after Quilter Cheviot Europe established a financial planning operation at its Dublin office (see here) to serve European clients in 2022 and the UK national advice business. (Quilter Private Client Advisers became part of Quilter Cheviot in 2021.)
"It is our ambition to become the leading multi-channel discretionary wealth manager in the UK, Jersey, Ireland and Dubai and the introduction of financial planning capabilities to our Jersey office is the next step in achieving this," Childe said. "Along with the future financial planner hires, Kevin will bring his extensive experience and talent from the UK to build out the team and give the Jersey office the opportunity to offer a best-in-class service for international clients with a variety of needs and circumstances."
Arthur J Gallagher & Co
Arthur J Gallagher & Co, a global player in insurance brokerage, risk management, and consulting services, has named David Piltz as its new chief executive officer of Gallagher's Employee Benefits & HR Consulting Division in the UK, effective 1 January 2024.
Piltz (pictured), who joined Gallagher as part of the Buck acquisition in April of 2023, is currently the UK managing director at Buck, a Gallagher Company, where he is responsible for its pensions and employee benefits practices which provide consulting and administration services to trustees and employers.
He began his career at Buck in 1996, and has been leading the UK business since 2016. The firm said it has overseen five years of very strong UK growth, product innovation and award wins as part of the Global Buck organisation.
The acquisition of Buck in April brought significant strength in the UK trust-based pensions consulting and administration service space together with further scale in the employee benefits and communications arenas.
"David brings a breadth of experience to Gallagher. His deep industry knowledge, leadership acumen and passion for providing clients with tailored solutions that work for organisations of every size align perfectly with our vision," William F Ziebell, CEO of Gallagher's Benefits & HR Consulting Division, said.
Arthur J Gallagher & Co, a global insurance brokerage, risk management and consultancy headquartered in Rolling Meadows, Illinois, provides its services in approximately 130 countries around the world through its owned operations and a network of correspondent brokers and consultants.
BlackRock Greater Europe Investment Trust
UK-based BlackRock Greater Europe Investment Trust has named Alexandra Dangoor as co-portfolio manager of the company, alongside lead manager Stefan Gries, starting in September.
Dangoor joined the BlackRock Fundamental European Equity Team in 2019 after two years in its graduate rotation programme where she was an analyst in the natural resources and European equity teams, the firm said in a statement. Her research supports Gries's strategies, and has given her a chance to develop an understanding of the philosophy of running concentrated, high conviction, low turnover portfolios, the firm continued. This co-portfolio manager appointment reflects Dangoor's alpha contribution as a research analyst, as well as the team's commitment to the development of talent from within.
The trust, which is listed on the London Stock Exchange, is dedicated to small, mid and large-sized European company investments. It has been managed by New York-headquartered investment manager BlackRock since 2008.
VP Bank Group
Dr Thomas Meier has decided not to stand for re-election at the next annual general meeting after a total of six years in office and two terms as chairman of the board of directors of VP Bank Group. The firm said that the early announcement was intended to help the search for a qualified successor and ensure an optimal staff handover.
Dr Meier was elected to the board of directors of the banking group in 2018 and as its chairman in 2020. Despite this change, the board of directors has complete confidence that the operational management will successfully implement the defined Strategy 2026.
At the next AGM, Dr Meier will hand over the leadership of the board of directors at a time when VP Bank is solidly positioned and has the foundations to successfully pursue the Group's strategy, the firm said in a statement.
VP Bank Group said that the board of directors regretted Dr Meier's decision but thanked him for his extraordinary commitment and significant contribution to "the success of VP Bank in a challenging environment for the banking world."
The official farewell and vote of thanks will take place at the annual general meeting on 26 April 2024.