People Moves
Carmignac Adds Fixed Income Managers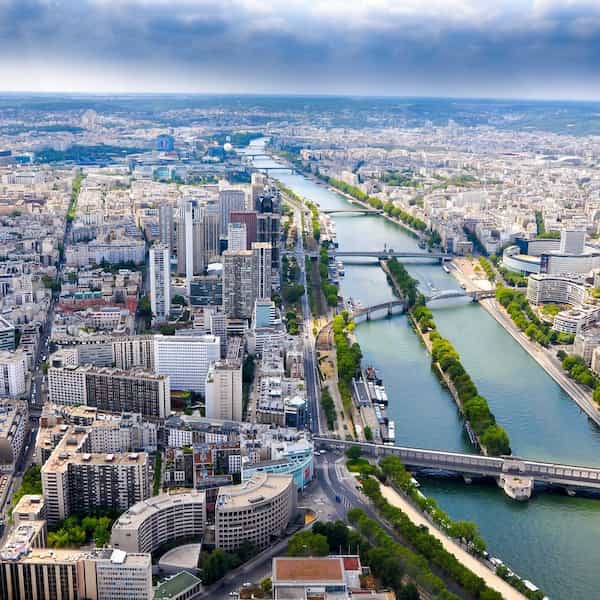 The appointments follow a major promotion at the French asset management house.
Paris-based asset manager Carmignac has appointed Guillaume Rigeade, Eliezer Ben Zimra, Jacques Hirsch and Christophe Moulin as co-managers of Carmignac Patrimoine, with immediate effect. They will work alongside David Older, head of equities.
Rigeade and Zimra, who will also join the firm's Strategic Investment Committee, will be responsible for the fixed income element of the Carmignac Patrimoine portfolio, as well as foreign exchange management. They have each managed bond funds for more than 15 years, including more than 10 years as co-managers of flexible funds.
Since July 2019, they have co-managed Carmignac Portfolio Flexible Bond, which, over three years, has delivered excess performance of over 13 percentage points versus its benchmark.
Hirsch (whose recent appointment was reported here) and Moulin, global multi-asset investment specialists and members of the Strategic Investment Committee, will join the Carmignac Patrimoine management team to manage the fund's macro overlay, determine portfolio construction and implement risk management.
Hirsch, who has been co-manager of the Carmignac Portfolio Patrimoine Europe fund since July 2023, joined Carmignac from Ruffer, where he co-managed a flexible multi-asset fund which was top quartile over a one-, three- and five-year period. Moulin has been deputy head of Carmignac's cross-asset team since September 2022, in charge of macroeconomic evaluation, market positioning assessment and technical market analysis. He joined Carmignac from BNP Paribas AM where he was global head of multi-asset.
In parallel, Rigeade and Pierre Verlé, Carmignac's head of credit since 2013, are taking over the head of fixed income role with a view to developing Carmignac's flexible philosophy throughout its fixed income product range. Verlé will remain co-manager of the firm's credit strategies.
These appointments follow the promotion of Rose Ouahba to Carmignac's senior management team as managing director. She will work alongside Edouard Carmignac, Eric Helderlé in Luxembourg, Maxime Carmignac in London and Christophe Peronin in Paris.
In her new role, Ouahba will be responsible for overseeing the firm's distribution and marketing efforts, combining client experience and sales to foster client satisfaction and enhance business development. Her deep experience, and the alignment of distribution and marketing under her leadership, will be instrumental in coordinating product development and promotion through Carmignac's different distribution channels.