Financial Results
Wealth, Group Profits Surge At HSBC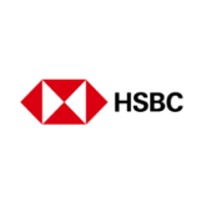 While some parts of the UK banking sector have been in turmoil, at HSBC, which earns a large chunk of its revenues in fast-growing Asia, has chalked up a strong set of results.
HSBC's wealth and personal banking arm, which includes its private bank, said its pre-tax profit in the half-year to 30 June surged 39.7 per cent year-on-year to $8.592 billion.
Across the entire firm, pre-tax profit doubled (100 per cent) to $21.657 billion, benefiting from forces such as higher interest rates, it said yesterday.
Net operating income at the wealth and personal banking arm stood at $15.698 billion in H1 2023. Total operating costs were $7.141 billion.
At the end of June, invested assets at the WPB business stood at $1.097 trillion, rising from $1.014 trillion a year before.
For the commercial banking arm of HSBC, pre-tax profit rose 36.7 per cent to $7.939 billion; in its global banking and markets business, pre-tax profit rose 16.5 per cent to $3.58 billion, and in its corporate centre business, the profit figure was up 7.1 per cent, to $1.546 billion.
"We have delivered a strong first half performance and are confident of achieving our revised mid-teens return on tangible equity target in 2023 and 2024. There was good broad-based profit generation around the world, higher revenue in our global businesses driven by strong net interest income and continued tight cost control. I am also pleased that we can reward our shareholders with a second interim dividend of $0.10 per share and a second share buy-back in 2023 of up to $2 billion, with substantial further distribution capacity still expected ahead," Noel Quinn, chief executive, said in a statement.
The results are likely to give Quinn and colleagues more ammunition to resist calls for the business to be broken in order to release supposedly more value. Last year, Ping An Insurance Group of China, aka Ping An, called on HSBC to slash costs and quit sub-scale non-Asia markets. On 19 April last year, HSBC said that its "existing strategy is working and is delivering improving returns and dividends." The bank made no reference to the matter in yesterday's main statement release.
Shares in HSBC, which is listed in London and Hong Kong, were up more than 1 per cent around midday, London time, yesterday.