Compliance
New Swiss Regulatory Regime Gets Fully Under Way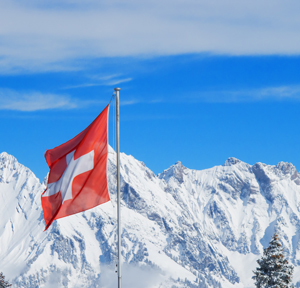 The final phase of a rollout of Swiss regulations on EAMs is over. From now on, the focus will be on which firms stay in business, which ones merge, sell up, or just disappear. The arrival of other regulatory regimes around the world has seen such change, and this Swiss version promises to be no different.
The New Year brings the start of a new regulatory regime for Switzerland's external asset managers (EAMs) market. EAMs and trustees needed to submit their licence applications in by the end of last year – not all may have made it.
While there's always the distant possibility of licence application extensions, the Swiss Financial Market Supervisory Authority (FINMA) has insisted that deadlines exist for a reason. When other markets have come under regulatory umbrellas, such as in Singapore, the European Union and UK, the Alpine state clearly thinks it is high time modern approaches were used.
We don't know yet how many EAMs and trustees may choose to hang up their hats. Hundreds of external asset managers may vanish through closure, merger, or sale. The demise of mostly small EAMs (such as those with SFr100 million ($108 million) in AuM or less) means that banks acting as service providers and custodians of EAM clients' assets must wrestle with an industry in flux over the coming weeks.
As of 31 July 2022, a total of 1,535 institutions were applying for licences or had already completed their applications. From notifications received in 2020, 130 institutions had already told FINMA that they would not be applying for a licence under the new system. (One bank told this news service that about 400 firms were likely to vanish.)
As a reminder, a number of Swiss federal acts have built the new regulatory structure: the Financial Services Act (FinSA) and the Financial Institutions Act (FinIA). The acts came into force at the start of 2020. FinSA, which took full effect in 2022, contains the code of conduct setting out how financial service providers must comply vis-à-vis their clients, in some ways mirroring the European Union's MiFID II regime. FinIA standardises the authorisation rules for certain financial institutions.
EAMs have often been built by breakaway teams of bankers seeking independence, closeness to clients and freedom from bureaucracy. Some EAMs focus on serving expat Americans, or other foreign nationals; there are EAMs specialising in debt, private markets, sustainable investment, high-tech, healthcare and specialist equities. Sizes vary in terms of AuM, staff and resources.
The sector hasn't always attracted the attentions of the media or commentators, as is the case with private banks, for example, but collectively it wields considerable financial muscle. This news service introduced awards programmes for the sector several years ago to give it the recognition it deserves. (See here for more information.)
As the new regime beds in, and firms have to adjust, this news service intends to keep abreast of developments, challenges and grumbles. We invite readers to get in touch, and welcome comments. Email tom.burroughes@wealthbriefing.com