Compliance
Compliance Corner: Financial Conduct Authority, Sonali Bank (UK)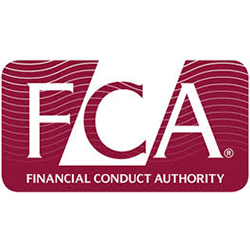 The latest compliance news: regulatory developments, punishments, guidance, permissions and new product and service offerings.
Financial Conduct Authority, Sonali Bank (UK)
The Financial Conduct Authority has censured Mohammad Ataur Rahman Prodhan, the former CEO of Sonali Bank (UK) for anti-money laundering failings.
Prodhan was the senior manager at SBUK with responsibility for the establishment and maintenance of effective AML systems and controls.
Between 7 June 2012 and 4 March 2014, Prodhan failed to take reasonable steps to assess and mitigate the AML risks arising from a culture of non-compliance among SBUK's staff, the UK regulator said in a statement. Prodhan failed to ensure that there was a clear allocation of responsibilities to oversee SBUK's branches, and he also failed to properly oversee, manage, and resource SBUK's Money Laundering Reporting Officer function, it said.
As a result of these failings, SBUK's staff did not appreciate the need to comply with AML requirements, and the MLRO function was ineffective in monitoring their compliance. This led to systemic failures in SBUK's AML systems and controls throughout the business, the regulator continued.
The FCA initially decided to impose a financial penalty of £76,400 ($91,084) on Prodhan in May 2018. Prodhan referred the case to the Upper Tribunal, where proceedings have been delayed significantly as a result of the pandemic and limitations on Prodhan's ability to travel to the UK from Bangladesh, where he now resides.
While the FCA considers the financial penalty to be appropriate, there are now exceptional circumstances for the case to be resolved by agreement, including the lack of any prospect of enforcing payment of a financial penalty, the FCA said.
Prodhan, who has withdrawn his referral to the Upper Tribunal, has agreed to accept a public censure.