Financial Results
Assets Slip Slightly At Allfunds Despite Market Pain; Credit Suisse To Sell Stake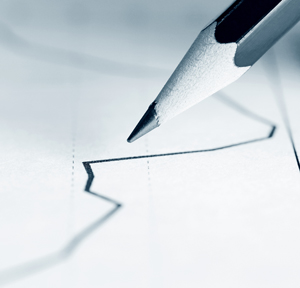 The funds' network business is an important part of the "plumbing" of the financial system which works in the background of wealth management, banking and other sectors.
Last week, Allfunds, the global funds network, said that its assets under administration were stable, slipping by just 0.8 per cent quarter-on-quarter to €1.29 trillion ($1.27 trillion) at the end of September, as new client migrations offset falling markets. On a year ago, assets fell 8.6 per cent.
Separately, Credit Suisse reportedly said last week that it plans to sell an 8.6 per cent stake in Allfunds via an accelerated book-building offering. The 53.9 million Allfunds shares will be offered to money managers through a sale managed by Credit Suisse and Barclays (source: Reuters, others, 20 October).
Allfunds said that platform service assets under administration fell 2.2 per cent quarter-over-quarter, driven by negative market performance (-1.7 per cent) and relatively stable net flows (-0.5 per cent).
The group, which is part of a change in how funds are transacted by wealth managers and other players, said it is creating Allfunds Tech Solutions, a dedicated company that will integrate the financial technology capabilities of Web Financial Group with Allfunds Digital. It is also creating Allfunds Data Analytics, a rebranded business line for data and analytics solutions which has joined forces with instiHub Analytics.
WebFG and instiHub are the two companies acquired by Allfunds in the first half of 2022.
"While we face challenging market conditions that have led to a slowdown in activity year-to-date, Allfunds continues to experience a positive trend in our organic growth levers: strong flows from new client migrations with €17.2 billion – the best quarter in migrations this year and in line with the expected migrations pipeline, capacity to attract new clients across all of our markets and strong progress and growth of our digital subscription offering. We are delivering on what we can control," Juan Alcaraz, founder and chief executive, said.
Earlier this year, Allfunds and iCapital announced that their platform was going live to provide private market access to Allfunds' distributor network. Based in Madrid with offices around the world, Allfunds operates in more than 60 countries and works with over 2,000 fund groups and 1,500 distributors.
The Asian market is an important growth engine for Allfunds, as explained back in 2018.