Compliance
As Swiss EAM New Regulation Deadline Looms, Banks, Others Eye Big Changes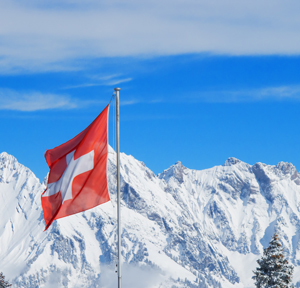 Banks
There is a growing risk that, starting from early January, EAMs that haven't got their licences in order will not be able to oversee clients' money, which puts the banks that act as custodians in an awkward position.
"Clients could be left in limbo," Vorfeld said.
Banks may not have the time and manpower to take on all EAM clients as of January next year; historically the retention rates have been very low – so this could involve a lot of work for relatively low reward.
The Swiss Bankers Association told this news service that it is tracking the situation.
"By means of a circular letter, the SBA has emphasised to its members the importance of communication with the external asset managers and respective clients," the SBA said in a statement emailed to this news service. "The SBA recommends that this communication with EAMs and clients is being maintained to ensure as smooth a transition as possible to the new regime from 1 January 2023. However, the responsibility lies with the EAMs."
Lombard Odier spoke to this news service about where banks fit into the equation.
"This situation is not a cause of concern at Lombard Odier, as we are completely ready to deal with any given situation and carefully select our partnerships upstream. We strongly believe in the EAM business model and look forward to growing together," Laurent Pellet, limited partner and global head of EAM, Bank Lombard Odier & Co Ltd, said.
"As a custodian bank, it is true that we have our own responsibilities regarding end clients. The Swiss Bankers Association recently published a circular on that topic and the guidelines are extremely clear: `If proof of the filing of an application for authorization with FINMA is not provided before a deadline set by the bank, custodian banks should consider taking action against the EAM before 31 December 2022, for example a conditional termination…'"
Philipp Fischer, founding partner and attorney-at-law, OBERSON ABELS, said: "It is important for Swiss banks to proactively engage in discussions with the EAMs to be able, if needed, to take measures in advance. This is particularly the case if clients need to be advised that the bank will no longer be able to take instructions from the EAM if the latter has not complied with its regulatory obligations prior to 31 December, 2022."
In addition, if the bank has categorised a client as a "professional client" based on the knowledge and experience of the EAM (which is possible under the current rules), such a client might have to be re-categorised as a "retail client" if the EAM is no longer able to act on the account, Fischer noted. The bank must examine whether clients classified as "qualified investors" based on the existence of a management mandate with an EAM can remain in this category. This is particularly relevant for clients invested in collective investment schemes open solely to qualified investors, he said.
LGT Bank weighed in on the issues.
"This sharp deadline represents a watershed for the asset management business in Switzerland, posing major challenges for the industry. However, the new regulation also helps asset managers to appear and act as equal partners vis-à-vis other asset managers on the international stage (so-called `level playing field')," the bank said in an emailed statement when asked about its position.
"In order to support asset managers as actively as possible on their way to obtaining the FINMA licence, LGT Bank has initiated various activities to sensitise Swiss asset managers to the new requirements and to provide them with the necessary tools for their journey," it continued. "For example, in the transitional phase – until the definitive entry into force of the law – LGT Bank has conducted various Risk Awareness Trainings and Risk Update Meetings for asset managers so that they are ready for the new requirements and know how to implement them internally and externally."
For all the difficulties, the direction of travel is the right one, Vorfeld said.
In the long term, the new rules are necessary because Switzerland has been "lagging" other major countries in regulatory change, Vorfeld said. "I think this is a case of Switzerland catching up with everyone else in this market. It is the upgrading of an industry and I applaud it."