Company Profiles
Taking Blockchain Down A More Mainstream, Energy-Efficient Path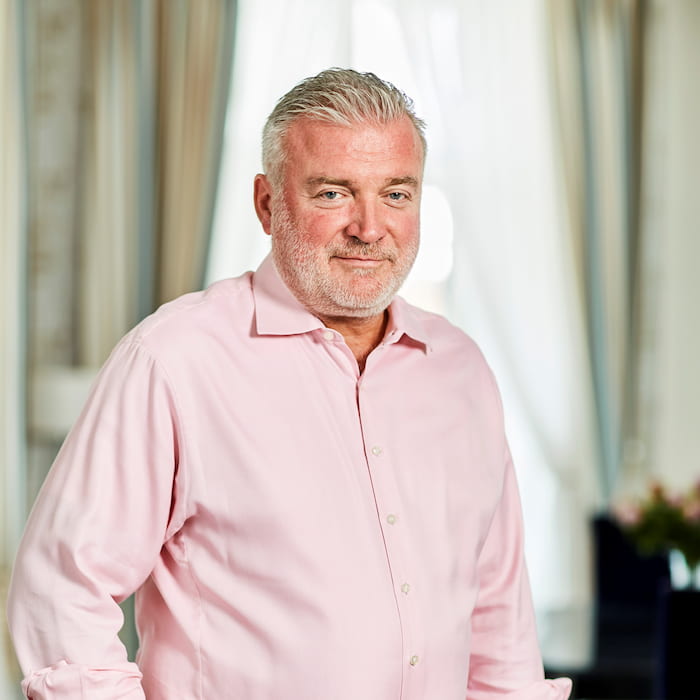 This publication talks to investor, restauranteur, sports sponsor, Saxo Bank co-founder and blockchain enthusiast Lars Seier Christensen.
There is a need for blockchain technology enthusiasts to recognise that rules matter and that this tech will become a mainstream area, a senior figure in Europe's banking industry argues.
A man unafraid to challenge established business models, while also keeping his feet firmly on the ground, is Lars Christensen. He's the co-founder of Saxo Bank, has a family office, Seier Capital, and is based in St Gallen, Switzerland. He sold his final stake in Saxo in 2018. A man who relishes sports, Christensen is co-owner of FC Copenhagen, the Danish football team. While at Saxo, the firm was a prominent sponsor of a Tour de France team (winning in 2008 and 2010) and has also been prominent in other cycling races.
And now Christensen has another creation to look after: The Swiss business Concordium Blockchain, based in Zug. It is designed to provide compliant services for distributed ledger technology.
"We are trying to build a strong foundation for other people who want to use blockchain that is 'off-the-shelf' and stays stable," he told this news service in an interview. "We are taking the best of what is in blockchain and trying to marry it with the real world."
Christensen said he is not a fan of the more overtly "disruptive," noisy side of cryptocurrencies and their like. A lot of the regulations being considered and applied to these technologies are "reasonable and necessary," he said.
Blockchain is the first example of a genuinely transformative technology that Christensen has seen since the internet. Saxo, founded in the early 90s, was launched at a time when the internet was a nascent technology, he said.
"Saxo was based on the internet…I was looking to start it in 1994 and it was seen as extremely nerdy and that it was a fad that would go away. I have never seen a new technology with as much market potential as the internet until I saw blockchain."
Definition
A quick reminder of what blockchain is: A blockchain is a distributed database or ledger that is shared among the nodes of a computer network. A blockchain stores information in digital format. Blockchains are best known for their crucial role in cryptocurrency systems, such as bitcoin, for maintaining a secure and decentralised record of transactions. The key point is that blockchain guarantees the fidelity and security of a record of data and generates trust without the need for a trusted third party. A blockchain collects information together in groups, known as blocks, that hold sets of information – hence the name "blockchain."
This technology continues to be an important investment area for big financial players. To give one example, European funds platform Allfunds how has a sister business, Allfunds Blockchain, focused entirely on making the most of this technology. In another case, JP Morgan uses blockchain for collateral settlements.
There's a palpable air of excitement. In a recent paper, Blockchain – The New Economy of Trust, Goldman Sachs wrote: "Blockchain has the potential to change the way we buy and sell, interact with government and verify the authenticity of everything from property titles to organic vegetables." When the Wall Street bigshots got involved, the game changed.
Trust and verify
Christensen is enthusiastic about blockchain's potential. For example, it produces "immutable data," he said. With the internet, there is a single point of value and data can be corrupted. That can't occur with blockchain.
For example, with non-fungible tokens, blockchain can be used to register ownership in a completely immutable way, Christensen said. "We can store it [music, art, other entities] with complete certainty that it stays there."
"This form of registration of certainty in assets is not just a big improvement, but it allows you to tap into new forms of ownership data," he said, referring to areas such as intellectual property (patents, copyrights, trademarks, etc).
In fact, Christensen said, intellectual property is a "much-overlooked asset class."
The rise of platforms such as Youtube and Spotify are reminders that artists and other creators often receive scant return for their work. Blockchain changes the game in their favour, he said.
Another quality of blockchain tech is "finality." "Once a deal is done, it is done and [is] not reversible." This contrasts with some of the failed trades and problems that arose in the foreign exchange markets – a field Christensen knows well from his Saxo days.
"This has huge implications…a lot of capital is consumed by the banks for these short periods of insecurity. This will lower capital requirements," he continued.