Compliance
Unexplained Wealth Orders: Where Are We Now?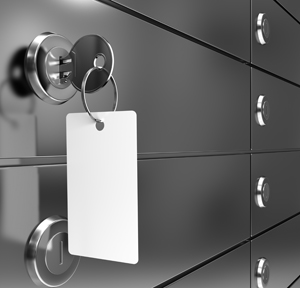 What are the proposed reforms of UWOs?
The Economic Crime (Transparency and Enforcement) Act 2022 (the Act) came into force on 15 March 2022 and contains a number of changes to the UWO regime.
UWOs have not seen nearly as much use as the government initially expected. Perhaps, reforms have been proposed to the UWO regime because of this and the high-profile failure of the NCA in the Aliyev case; where it was criticised for its poor investigation, failure to appreciate that the wealth in question had been explained and an over-reliance on assumption based upon the use of complex corporate structures. The NCA was required to pay costs of £1.5 million, believed to be around half its entire annual budget.
The reforms also arrive in the context of the Russian invasion of Ukraine and the widening use of sanctions in that context. Priti Patel, Home Secretary, has said: "Time is up for Putin's cronies hiding dirty money in the UK and this new legislation will help…removing key barriers to using unexplained wealth orders."
With these reforms, the government's stated intent is to enable UWOs to be sought against property held in trust and other complex ownership structures (such as foundations, which are a civil law concept with some similarities to trusts).
The proposed changes to the UWO regime include:
-- Reducing the potential adverse cost liabilities for those law enforcement agencies seeking UWOs, so that costs will not be granted against an authority seeking a UWO, unless there has been unreasonable, dishonest or improper conduct. This is a likely consequence of the concerns following Aliyev, allowing authorities to take a more robust approach going forward (though if a party is successful in discharging and appealing a UWO, one questions whether it is right that they should bear their own costs should the NCA bring an action against them);
-- Expand the category of persons who may be respondents to a UWO to include "specified responsible officer," allowing information from those involved in the management of companies and other entities to be obtained. This may be a very effective way of exerting pressure on those who administer property of which there are concerns about the source. Corporate trustees will be expected to provide this information given the potential damage to their professional reputation which could otherwise result. It is also likely that there will be a greater emphasis on obtaining information in relation to trust and other fiduciary structures more generally; and
-- Extending the power to grant UWOs where there are reasonable grounds to suspect that property has been obtained through unlawful conduct, rather than requiring suspicions by reference to lawfully obtained income.
Most UWOs will be accompanied by an interim freezing order (IFO) to preserve the property. To obtain an IFO, the court must be satisfied that there is a risk that any subsequent recovery order would be frustrated unless the property is preserved. The new changes allow for a longer extension for IFOs from 60 days up to 186 days after a UWO has been complied with, giving the enforcement authority more time to review material it receives in response to the UWO and make a determination on whether there are grounds to proceed to a civil recovery.
What is the expected impact of these changes?
The impact of these changes remains to be seen, but it is at least likely that there will be renewed interest in the use of UWOs. Going forward, UWOs may be granted more easily, in a broader range of circumstances and with reduced cost concerns. It is quite likely that the relevant authorities will be seeking to use the orders to generate some high-profile success stories. In particular, the changes to the rules on cost liabilities are likely to embolden them.
However, the Act does not address the fact that there are insufficient resources within the relevant enforcement agencies to properly take advantage of the powers they already have, let alone these new ones. As such, it is anticipated that targets of UWOs will continue to challenge them.
What steps should you take?
Receiving a UWO will be extremely concerning and the nature of UWOs is that there is almost a presumption of guilt that needs to be rebutted (with associated negative publicity issues). Once served with a UWO, there will be a limited period within which to provide a response and/or comply with certain requirements. The enforcement authority then has a period to review any explanations and supporting material provided in response to the UWO, and decide whether to take further action, such as issuing a further UWO, commencing a civil recovery investigation or applying for a civil recovery order under the provisions contained in part 5 of the Proceeds of Crime Act 2002.
Failure to respond and comply will trigger the presumption that the asset(s) in question was/were obtained through unlawful conduct.
Any response served and documents received by law enforcement agencies may be used in other investigations including the conduct of criminal investigations.
The rules are complex, and the stakes are likely to be high. It is essential to take legal advice at the earliest opportunity to understand the implications and the options available.