Compliance
Battery Maker Quits SIX, Blames EU-Swiss Trade Row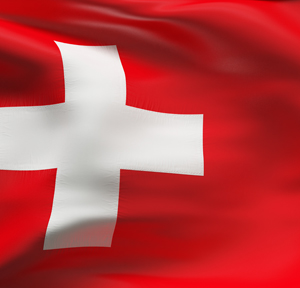 The departure from the Swiss stock exchange is being blamed in part for the trade argument that has been going on between Brussels and Berne since 2019 and which has echoes of the frictions between the UK and the European bloc.
Batteries business Blackstone Resources, which has been listed on Switzerland's SIX exchange since 2018, is leaving that market and going private before moving to a different stock market. It blamed European Union restrictions on the Swiss market as a reason for the move, highlighting how trade frictions between Brussels and the Alpine state remain a problem.
"In our view, the future of battery technology lies primarily in the USA and Germany," Blackstone Resources' chief executive and founder, Ulrich Ernst, said in a statement yesterday. "We are now planning to shortly go public on the German, English or American stock exchanges."
Blackstone Resources will initially be a private equity company, it said.
For the time being, shareholders will no longer be able to trade their shares on a stock exchange, but only buy and sell them privately, and they will retain dividend rights. Shareholders will have to be patient until a new IPO or reverse merger and trading is organised. Shareholders who are registered in the share register will then be informed directly by Blackstone, the firm said.
The firm has crossed swords with SIX recently. In June, SIX Group fined the group, a Swiss holding company based in Zug, for breaching IFRS accounting standards. Blackstone Resources has reportedly appealed against the decision. In a statement on 3 February, the firm said: "Blackstone Resources AG takes its responsibility for financial reporting very seriously. The company does not share the view of SIX and stands by its previously published financial statements."
(The firm is, as far as this publication is aware, entirely unconnected with US-listed investment group Blackstone.)
Moving to a new home
Blackstone's statement on its SIX departure said: "The market environment in Switzerland unfortunately limits European investments to a large extent. This is also due to current restrictions imposed by the EU on the SIX. At the same time, foreign capital markets, the market environment and regulators welcome high-tech companies like Blackstone. Investor interest and competitor valuations clearly show this."
The story highlights how trade frictions between Switzerland and the EU, while not as prominent or widely covered as those involving the UK and Brussels, have been a bone of contention for several years. In 2019 the EU denied Switzerland's stock exchange equivalency status. Equity securities listed on Swiss exchanges are banned from being traded on stock exchanges in the EU.
Brussels has been trying to negotiate a sweeping framework pact with Swiss policymakers in Berne, but moves have been stymied by Swiss political resistance to EU influence over internal Swiss affairs – for example, over labour regulations. In a 2014 referendum, Swiss voters narrowly chose to restrict immigration, which is at odds with access to the EU Single Market.
Ironically, the Swiss/EU wrangle has echoes of the kind of arguments that led to the UK leaving the bloc.
Battery power
In Germany, Blackstone Technology (a wholly-owned subsidiary of Blackstone Resources AG) has built a battery factory to make 3D-printed battery cells; it was put into operation last December. CEO David Batstone, chief operating officer Marc Kruse and other specialists were recently recruited for Blackstone Technology's expansion into the US.
Because of its active market operations in Germany and the US, it makes sense to list in "relevant" trading venues, the firm said.
Blackstone Technology is completing the second generation of Blackstone's proprietary 3D printing technology, high-speed multi-layer technology, for lithium-ion batteries. This project is funded by the German Federal Ministry for Economic Affairs and Climate Protection with a total allocation of up to €24.1 million ($24.82 million).