Wealth Strategies
Don't Hoard Cash In Inflationary World – Buy High-Quality Bonds – Citigroup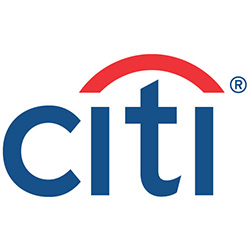 As and when there's more clarity about the path of interest rates and what happens to growth or a possible recession, investors should consider areas such as tech stocks that have been indiscriminately hit by this year's equity selloff. And clients should also put cash to work in areas such as investment grade debt, the US bank argues.
Investors should think about moving cash into high-quality bonds to protect against inflation and also position for a likely rally in the tech stock sector that has been indiscriminately pulled down this year, Citigroup says.
Employment levels in economies are full, there have been rate rises already and a lot of negative news is already being discounted. In this environment, bonds look like a smart investment in certain areas, David Bailin, chief investment officer at Citi Global Wealth, told journalists in a briefing yesterday.
"The conversation about bonds is a difficult conversation to have…and you have to have the data. The data is compelling as we have ever seen it," Bailin said. "You can offset some of the reduction [caused to cash by inflation]."
Citigroup recommends that its wealth/private bank clients only hold about 2 or 3 per cent of all portfolios in cash, but on average they hold 20 per cent, an amount that Bailin said is "crazy." "We have clients who are highly liquid currently and we are encouraging them to be fully invested."
Clients are already responding, and Bailin said the bank's discussions about the case for the asset allocation shift are getting "traction."
Bailin's comments come at a time when bonds and equities have sold off so far this year, caused by central bank monetary tightening to curb rising inflation – now in double-digit territory in some countries – as well as the Russia/Ukraine war and supply chain disruptions stemming from the pandemic. The MSCI World Index of developed countries' equities (in dollars) is down 22.4 per cent since the start of January. The S&P US Investment Grade Corporate Bond Index is down 14.2 per cent this year.
Since 1963 there have been only six periods when bonds and equities have fallen simultaneously by the amount seen in 2022, Bailin said.
The Covid/geopolitical "supply shock" to the world economy is over and now stores are full of goods. In fact, weakening consumer demand is likely to cause price discounting at some point, he said.
Bailin said Citigroup's stance runs contrary to some of the existing narrative around markets. He argued that when there is more clarity on whether a recession is near and that interest rates have peaked in the current cycle, it will be a signal for investors to buy stocks.
"Technology shares are becoming interesting again. There's going to be this moment when quality technology companies are going to be really desirable," he said.
Strong inflows and hires
Separately, Luigi Pigorini, head of Citi Global Wealth and Citi Private Bank, EMEA, said that Citi's wealth business in EMEA has brought in about 40 private bankers since the start of 2022, taking the total to about 140. Across the whole of Citi Global Wealth – not just the private banking side – headcount has risen by 15 to 20 per cent compared with a year ago.
"What has been extraordinary is the amount of investments that clients are doing with us," Pigorini told the same media briefing. "We have had a record six months," he continued, arguing that higher central bank interest rates have helped the banking book.
Large family offices which Citigroup deals with are taking advantage of heightened market volatility, he said.
"We are also experiencing an enormous amount of growth in terms of investments we make to attract people, both at the entry level and professional levels," he said, while going on to refer to the hires of private bankers.
As reported previously by this publication, under the leadership of Citigroup CEO Jane Fraser, the US bank has been spinning off some of its retail businesses in countries such as Mexico, Australia and parts of Asia, and focusing more on areas such as wealth management.