M and A
Deals Of The Day: The Latest In Wealth Management M&A – Suntera Global, Nedgroup Trust, IQ-EQ, Others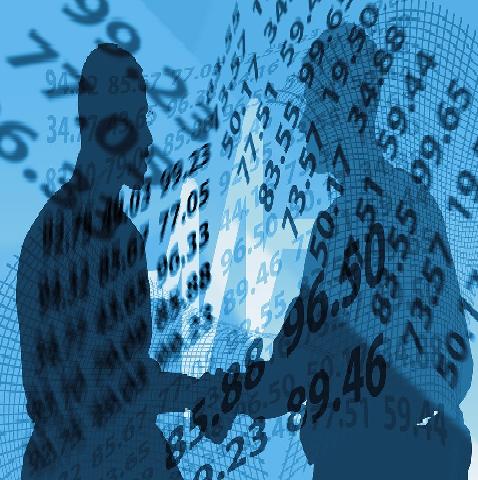 The latest mergers, acquisitions and other corporate actions in the wealth management sector.
Suntera Global, Nedgroup Trust
Suntera Global, a provider of corporate, fund and private wealth services, has expanded its reach into Guernsey by completing an acquisition of specialist fiduciary services provider Nedgroup Trust Limited.
The acquisition, which has received regulatory approvals, will also enhance Suntera Global's presence in Jersey and add expertise to its international footprint in the Bahamas, Cayman Islands, Hong Kong, the Isle of Man, Luxembourg, Malta, Switzerland and the US, the group said in a statement.
Nedgroup Trust, which has a strong presence in Guernsey, provides services to high net worth individuals, ultra-high net worth individuals, family offices and owner managed businesses. A large proportion of its international client base stems from South Africa, providing a complementary jurisdiction for Suntera Global across its service offering, the group said.
"We are delighted to have completed on this high-quality acquisition which expands our reach into a new jurisdiction in Guernsey and enhances our overall international private wealth service offering," David Hudson, group CEO of Suntera Global added.
Established for over 40 years, the group has more than 400 specialists located in 10 offices around the world.
IQ-EQ, Davy Global Fund Management
IQ-EQ, an investor services provider, has completed its acquisition of Irish fund management business Davy Global Fund Management, after being granted regulatory approval by the Central Bank of Ireland, the group said in Luxembourg.
Effective immediately, the DGFM business will operate as IQ-EQ Fund Management (Ireland) Limited, a fund management company that helps global asset managers to establish and operate UCITS and AIF structures in Europe.
The combination forms an established full-service funds business in Ireland, as the region faces a number of regulatory developments, which are set to affect the Irish funds industry, the group said in a statement.
IQ-EQ plans to expand its Ireland-based workforce with Tom Berrigan, former DGFM CEO, leading as managing director of the newly-enlarged Irish business. Also joining IQ-EQ's management team are Paul Giblin who will be managing director of the fund management business in Ireland and Paul O'Shea who is taking on the role of chief operating officer. Completing the leadership team is Joanne McEnteggart who will be managing director, fund administration and head of corporate services, UK and Ireland.
"We believe that together we offer a unique proposition across all three segments of the investor services' ecosystem – funds and asset managers, private and institutional investors and debt, capital markets and corporates," John Legrand, regional CEO, UK, Ireland and Crown Dependencies, said.
Berrigan added: "Since first announcing the news in July 2021, the reaction from our clients and employees has been overwhelmingly positive. We look forward to integrating our two businesses as quickly as possible and to continue to support our clients' business growth into the future."
IQ-EQ employs a workforce of over 4,000 people located in 24 jurisdictions and has assets under administration exceeding $500 billion. Backed by private equity firm Astorg, which has over €15 billion ($15.82 billion) of assets under management, IQ-EQ works with 11 of the top 15 global private equity firms. The IQ-EQ group of companies includes First National Trustee Company, Equitis, The Private Office, Peru and Partners and Conseil Expertise & Synthese.
Snappy Kraken, Advisor Websites
Snappy Kraken, a marketing technology firm for financial advisors, has acquired website builder Advisor Websites to help grow its market share and expand its capabilities.
"Advisors know that having a website is necessary, but very few have actually benefited from what a great website can do," Snappy Kraken's chief executive officer Robert Sofia said.
With this acquisition, Snappy Kraken believes its capabilities for providing advisors with websites, branding and other creative services will be enhanced.
Snappy Kraken provides marketing automation, online advertising, and marketing campaigns for the financial services industry. Whilst Advisor Websites' tools include a calendar scheduling tool, website design manager and compliance workflows, complementing Snappy Kraken's client-relationship-building platform services.
Advisor Websites will now be branded as a Snappy Kraken company, and Graham Turner, CEO of Advisor Websites, will be president of the new entity.
"Joining forces with Snappy Kraken is the ultimate way for us to increase the value our advisors receive. We've been following their success for several years and it is evident that they are the best marketers and brand-builders in financial services," said Turner.
Founded in 2016, Snappy Kraken serves more than 6,000 financial advisors and its content reached more than 11 million investors and consumers last year.