People Moves
UK's Hiscox Appoints Industry Veteran As CFO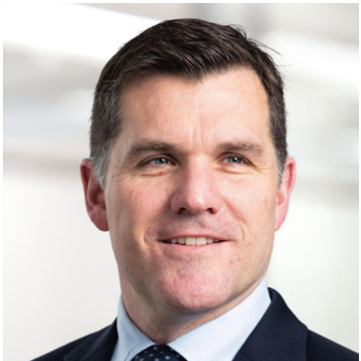 The Lloyd's of London firm is appointing an industry veteran as group CFO who is returning to the specialist insurer bringing 25 years of financial services experience.
Hiscox, the international specialist insurer, has appointed M&G's Paul Cooper as group chief financial officer, subject to regulatory approval.
Cooper (pictured), whose start date is to be confirmed, will succeed CFO Aki Hussain. Hussain will replace group chief executive Bronek Masojada who retires at the end of the year. This will leave a vacancy, a company spokesperson told WealthBriefing.
Cooper, who has more than 25 years of experience in the financial services sector, is joining Hiscox from asset manager and life insurer M&G, where he was interim CFO. He is also the finance chief for Prudential Assurance Company.
Before that, Cooper held a number of senior roles in financial services including at Lloyd's insurer Canopius where he was group CFO, becoming chief executive of the managing agency in 2017. Cooper served as finance director for Hiscox UK and Europe from 2006 to 2011 and was an insurance partner at Ernst & Young between 2011 and 2013. He trained as a chartered accountant at PricewaterhouseCoopers.
"The depth and breadth of Paul's insurance knowledge makes him a great addition to the executive team. His broad commercial acumen as well as his audit, regulatory and capital markets experience will help us capture the many opportunities ahead," Aki Hussain, Hiscox group CEO-designate, said.
"The group has a fantastic heritage and an exciting future. Market conditions are excellent and there is significant opportunity for profitable growth in all of the group's major markets. I look forward to building on this in the months and years ahead," Cooper said.
Cooper will join the Hiscox board on his appointment. He is currently a board member of the UK's Association of British Insurers and a non-executive director of Aspen Insurance UK and Aspen Managing Agency.
Cooper will receive an annual salary of £525,000, with a pension allowance of 10 per cent of his salary, which Hiscox said was consistent with the company's wider UK workforce. Cooper's maximum bonus opportunity will be set at 300 per cent of his salary.
In March, the Lloyd's of London insurer announced that due to COVID-19-related losses resulted in a pre-tax loss of $268.5 million (£192 million) for 2020, compared with a profit of $53.1 million the previous year. Without the pandemic, the company would have made a profit of $207 million, Hiscox said at the time. Event cancellations represented most of the pandemic-related losses within its communicable disease cover. The second-largest segment for COVID-19 claims was from UK business interruption cover, with the company paying out on one in three of its 34,000 UK business interruption policies, it said at the time.