People Moves
Change At Top Of Deutsche's Spanish Business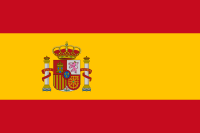 The banking group has announced a change to the C-suite leadership in Spain.
Deutsche Bank has named former Credit Suisse senior figure Inigo Martos as regional chief executive for Iberia and chief country officer for Spain, subject to regulatory approvals, as of 1 July next year.
Martos has also been made CEO of Deutsche Bank SAE (Spain) and general manager of Deutsche Bank AG Madrid Branch. He will also be appointed as head of the international private bank (IPB) in Spain starting on 1 January.
He will take the helm as Antonio Rodriguez-Pina concentrates on his role as chairman of Deutsche Bank SAE from the start of July 2022. He has put in 17 years of consecutive service as CEO Iberia, CCO Spain, general manager of Deutsche Bank AG Madrid Branch as well as CEO and chairman of Deutsche Bank SAE.
With more than 25 years of wealth management experience, Martos was most recently head of Iberia for Credit Suisse's international wealth management business. Prior to this role he has held various senior leadership positions including head of Southern Europe, LatAm and Brazil, head of assets and investments for EMEA and head of product management in Western Europe.
"In Inigo Martos we have found an outstanding chief executive officer to take our business in the Iberia region to the next level. Throughout his long career, Inigo has proven himself a strong and effective leader," Claudio de Sanctis, global head of the IPB and CEO EMEA said. (De Sanctis was himself a former Credit Suisse figure, having been head of its European private banking business.)
"Antonio Rodriguez-Pina has been instrumental in developing the bank's Spanish client business and positioning it for growth in the years ahead," de Sanctis said. "He has been responsible for transforming Deutsche Bank's Spanish business, working in a strong and productive partnership with all of our business and infrastructure partners whilst engaging in an active and constructive dialogue with all stakeholder groups."
Fernando Sousa, a Deutsche Bank figure for 31 years, most recently head of the IPB in Spain, has announced that he plans to retire on 31 January 2022.
"Fernando has played a key role in building our retail, private and business banking franchises into one of the top foreign retail and private banks in Spain. Since the creation of the IPB, Fernando has helped to re-establish our wealth management business. He has positioned Deutsche Bank as a leader in quality of service in Spain, as well as being a front runner in launching the first fully digital bank within the IPB," de Sanctis added.
Barclays also recently announced a senior move in Spain, a possible sign that the country's profile in wealth management is increasing.