Uncategorised
ESG Phenomenon: What Did COP26 Lay On The Line?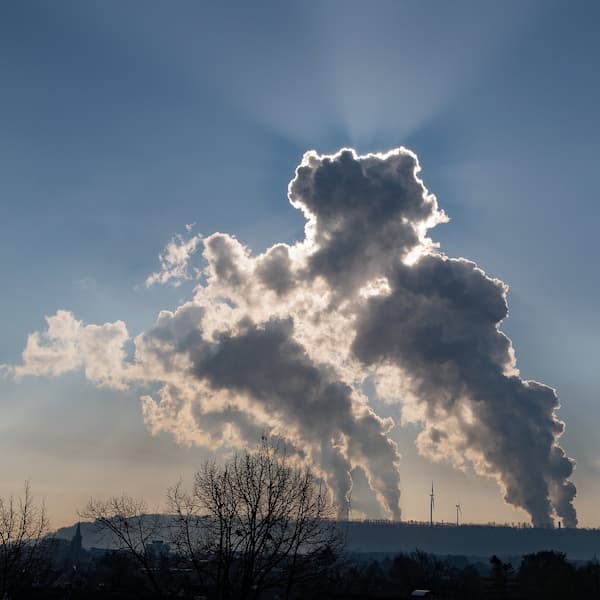 Wealth managers reflect on what was, and what wasn't, achieved at the COP26 conference and programme of events in Glasgow.
What did COP26 achieve?
Looking at the cumulative pledges made last week, many agreed that if fully implemented, they should limit warming to 1.8C, but would fall short of the ultimate goal of keeping warming below 1.5C.
The gap remains "significant," Lombard Odier's sustainability lead Chris Kaminker said. It requires countries to announce even stronger pledges before the end of 2022 and stronger interim targets out to 2050.
Before the summit, UK Prime Minister Boris Johnson introduced the slogan "coal, cars, cash and trees" to focus minds on priorities. The drive to eliminate fossil fuels remains highly challenging, with energy producing nations such as the US, for example, facing domestic political pushback against such moves. Sharp rises to energy prices, such as for natural gas, also coincided with COP26 - highlighting that moving from fossil fuels to other energy sources will be anything other than easy.
Here is a reminder of what was agreed around these issues:
The phase out of coal is the most urgent policy step needed to keep to 1.5C warming. More than 40 countries pledged to phase out coal by the 2030s and 2040s, but with some striking absentees. The US, China, India and Australia have not signed the pledge, and final language was altered to "phase down" rather than "phase out" coal use.
China has said it would not finance new coal power schemes overseas, which is a big deal, says Kathlyn Collins, head of ESG at Matthews Asia, because China is the largest funder of many of these projects.
China released its climate commitments ahead of the Glasgow summit. As the world's biggest carbon emitter, it plans to peak its carbon emissions by 2030, upgrading previous pledges to peak by "around 2030." The country also restated that it would cap fossil fuel use betweem 2025 and 2030.
Collins says one slightly more aggressive commitment from China is to get to 25 per cent non-fossil energy use by 2030 (versus a previous 20 per cent pledge). "In 2020, non-fossil fuels stood at only 15.9 per cent. The country plans to get to more than 80 per cent by 2060," she said, which is almost a total flip of the current energy mix.
Whether governments in China or the US can stick to their promises, Lombard Odier's Kaminker suggests that "with the cost of renewables falling, simple economics may outweigh the impact of policy" as we have already witnessed "a rapid succession of bankruptcies of coal plants, even during the last US administration."
More than 90 countries committed to reducing overall methane emissions by 30 per cent by 2030, with Russia and China as holdouts.
Carbon markets
One lift in the summit's aftermath has been in the price of carbon. The commodity traded above €66 a tonne this week on the European exchange, hitting a record high (as of Wednesday). The price of carbon has more than doubled since the start of the year, and shot up in the last month, suggesting that agreements over Article 6 of the Paris accord that covers international cooperation on carbon markets, are already boosting trader confidence in market mechanisms. Without venturing into the weeds of negotiations that have been on the table for five years, the deal last week was better than many had expected on avoiding the double counting of credits, but more disappointing on limiting the number of "inferior" credits carried over from the early days of Kyoto climate talks.
Cash and "green finance"
What happened: Arguably financial actions trumped policy actions. The new Glasgow Financial Alliance to Net Zero (GFANZ) under former BoE governor Mark Carney corralled asset owners and managers with a reported $130 trillion in assets to carve the same path to net zero and regularly publish progress.
"While only a small portion of this [$130 trillion] would be dedicated to green solutions, the transition to a net-zero economy requires not only investing in low carbon technologies, but also the large-scale realignment of the wider economy and, by extension, of investment portfolios. It is here where the GFANZ alliance may become hugely impactful," Kaminker said.
Trees
Stopping deforestation and investing in reforestation has gained in currency as a comparatively low-cost intervention that brings wider environmental benefits for biodiversity and the communities that depend on forests.
What happened: World leaders and 30 financial institutions pledged to halt deforestation as well as financially support specific focus areas, such as the Congo basin. Brazil's commitment to end illegal deforestation by 2030 and become carbon neutral by 2050 was also significant.
Cars. Kaminker describes a "breakthrough agenda" emerging from the summit i.e. bringing forward the tipping point at which electric vehicles and other green technologies replace their incumbents. The five breakthrough areas, which include clean electricity, electric vehicles, green steel, hydrogen, and sustainable farming, are "a glimpse of the technologies that will characterise the net-zero economy," he said.
"As more financial institutions begin to assess their alignment to the transition, the Paris Agreement, and new government pledges, the thinking and sophistication of the market will rapidly evolve." There will be a sharp move away from a simplistic focus on avoiding high-emitting sectors to identifying specific roadmaps for each sector's challenges and identifying companies making genuine progress. "That, in turn, will shift views on companies and how assets are priced by the markets," he added.
Enforcement will intensify. Last month, the Task Force on Climate-Related Financial Disclosures (TCFD) released guidance recommending that all financial institutions disclose their alignment to well below a 2C scenario. The UK has set out its store, announcing that it will soon be legally requiring issuers to report progress on their net-zero commitments.
In a major push to globally align corporate disclosure, the IFRS Foundation used the Glagow backdrop to launch the International Sustainability Standards Board. The new body brings together the Value Reporting Foundation and the Climate Disclosure Standards Board, among other reporting framework heavy lifters, to unify the financial accounting.
The alliance wants to be the "go-to" formula for green finance. Already around 140 countries follow IFRS measures in their sustainability reporting and the formation is seen as an important step in consolidating global disclosure rules.
Kaminker says all this assessment will require new mindsets and new forward-looking assessment tools.
"Overall, we need to recognise that the transition to a net-zero economy is both the largest economic transformation of our lifetime and also one that will need to unfold at astonishing speed," he said. More policy guidance and new regulations will set the pace, track and encourage progress, and penalise those lagging behind, he added.
LOIM's own analysis suggests that only around 25 per cent of large caps are aligned to a below 2C scenario, and only 6 per cent to a below 1.5C scenario. "While many companies are setting decarbonisation targets, a company setting a net-zero target does not necessarily make it well aligned, unless those targets are independently verified, backed up by interim commitments, and a clear plan for implementation," the investment firm said.
Kaminker believes that the challenge is "less about pouring all our capital into the 6 per cent of companies already well-aligned than it is about progressively seeking to improve the alignment of the remaining 94 per cent."
Political leadership
The biggest concern coming out of the conference for Michael Jantzi, founder of Morningstar ESG ratings firm Sustainalytics, was the US.
"I am worried about the US. We talk as though the significant challenges we faced with our former administration, like pulling out of the Paris Agreement, are behind us. Although we've seen a meaningful and important change in tone and proposed direction, the Biden administration seems to be struggling on a number of fronts. Its infrastructure bill is being held hostage by a senator from a coal-producing state, and the Build Back Better plan may not get implemented. President Biden was circumspect at COP. I'm not convinced that US actions, at the federal government level anyway, are going to match some of the net-zero promises and well-intentioned rhetoric."