Family Office
Singapore-Based Family Office Network Launches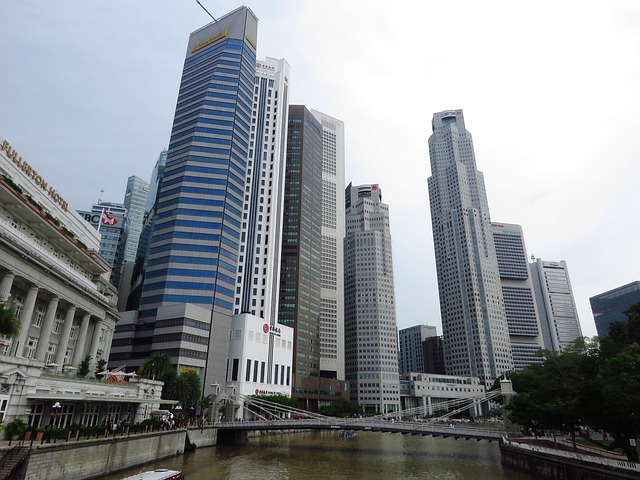 Family offices are growing in Singapore, and the jurisdiction is promoting the sector on a number of fronts. As if to underline the point, the Oppenheimer dynasty associated with the mining giant Anglo American and De Beers has set up family office operations in the city state.
The Wealth Management Institute has launched the Global-Asia Family Office Circle ("GFO Circle"), designed to support growth of this sector in Singapore.
The GFO Circle is supported by the Singapore Economic Development Board and the Monetary Authority of Singapore. The network said it will "be a platform for industry players to collaborate, share best practices and build new capabilities".
The launch happens at a time when family offices in Asia – a region dominated by family-owned firms – are growing, catching up with Europe and North America, home to the most mature markets for these entities. (According to a recent book on the family offices sector, reviewed here, there are 4,250 ultra-high net worth families with wealth of $250 million or more in Asia.) The GFO Circle cited figures showing that from 2019, the number of family offices in Singapore has doubled to about 400 as at end-2020. In Singapore, regulators are looking at adjusting the jurisdiction's Variable Capital Company regime to attract single-family offices. (VCCs have been in place since January 2020.)
"The GFO Circle aims to build on this momentum to strengthen links across the different players in the family office community. These include family office principals, professionals and advisors. This will also galvanise the community towards meaningful causes such as philanthropy, sustainable finance and supporting Singaporean and regional entrepreneurship," the organisation said in a statement.
Beyond community building, the GFO Circle will stress capability development to support a stronger industry talent pipeline with deeper levels of expertise. WMI will provide education programmes, research and thought leadership forums, it said.
As if to coincide with the initiative, the family office for Nicky Oppenheimer and his son Jonathan, part of the diamond producer dynasty, has set up an outpost in Singapore. Edoardo Collevecchio, the former chief of staff for Oppenheimer Generations, is moving from London to build and lead its team in Singapore, while Yi Ling Ong joins from Temasek as head of investment for the Asia unit, the company said in a statement. The investment firm, which represents a branch of the family that founded mining giant Anglo American and turned De Beers into the world's largest diamond producer, said it hopes a presence in the city-state will help drive investments between Asia and its home market of Africa.
New programmes
In the GFO Circle announcement, it said the Wealth Management Institute will launch new programmes on global investment strategies and market principles, in partnership with Dalio Philanthropies and with contributions from global investors including GIC and Temasek. WMI will also collaborate with the Gates Foundation on a new Philanthropy Masterclass, and with Adjunct Professor Bill Burnett from the Stanford Design Programme on a programme on Purposeful Wealth Design. The GFO Circle will also offer programmes on sustainable investing and impact investing. An indicative list of programmes is at Annex, it said.
"The ultimate goal of the GFO Circle is to be a trusted environment for the family office community to come together, share knowledge and gain access to domain leaders, change-makers, experts and distinguished global thought leaders," Foo Mee Har, CEO of WMI, said. "The rapidly growing family office segment is creating excellent jobs and new career pathways for Singaporeans in new family office set-ups as well as in sectors such as wealth management, asset management, tax, accountancy, legal and trust services."
"We saw strong demand for training from the finance and professional services sectors. In the last 12 months, there were over 500 enrolments in WMI's family office and trusts certification programmes. We are gearing up to double our scale to reach 3,000 enrolments over the next three years across Masterclasses, certification programmes and overseas learning journeys," Foo Mee Har said.
WMI is appointed as Singapore's Lead Training Provider for Private Banking by the Institute of Banking and Finance Singapore and supported by MAS.