Real Estate
Autumn Housing Market Enters Calmer Waters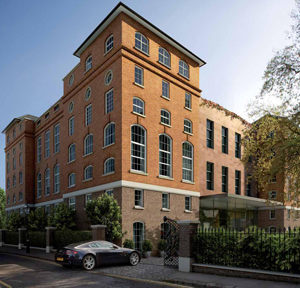 House purchase activity is always a good barometer of confidence and consumer sentiment, with this year being closely watched for generous stamp duty holidays and how the pandemic is continuing to affect lifestyle changes.
The latest data from Knight Frank suggests that the last four months of 2021 will be a more benign affair after a heated first six months as tax relief holidays wind up taking some of the wind out of the summer's frenetic activity.
Even so, data in August showed that there was still strong demand boosting prices. In August, house prices saw their biggest month-on-month rise for the three months, according to Halifax, with price rises of 0.7 per cent, after a fall in July.
The appetite for moving is still expected to stay strong and drive volume, despite the stamp duty relief coming to an end this month.
The numbers of prospective buyers registering in August was up 24 per cent on the five-year average, with many sales remaining in the pipeline, Knight Frank said. However market appraisals for the month were down 8 per cent on the five-year average suggesting that an autumn slowdown is on its way.
Offers this year have been accepted more quickly than previously, with the average number of days between instruction and agreement reduced to 111 days in the first eight months of 2021, down from 128 days in 2019. This has often left prospective sellers unable to find their own purchase options, the firm said.
"Some prospective sellers will be encouraged by the brightening economic outlook, ultra-low mortgage rates, calmer market conditions after a frenetic first half and a sense that the worst of the pandemic is behind us," Knight Frank said.
Those who are less needs-driven are likely to wait to assess the wider social and economic fallout from COVID, viewing Christmas as a natural time to reconsider their options, the firm said.
"The question of how much supply builds, and the associated impact on prices and transaction volumes, will depend on the size of these two respective camps."
Year-on-year, UK price rises have dropped from 7.7 per cent to 7.1 per cent.