Art
"Resilience" Art Market Watchword - UBS Half Year Review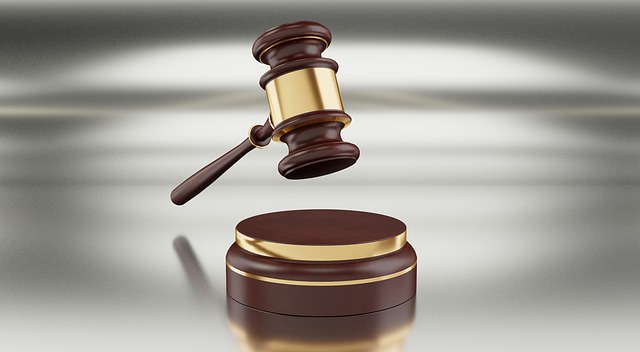 A tendency to "buy from who you know" continues to be the theme for 2021, with the majority (57 per cent) of HNW collectors only buying from familiar galleries.
"Although the art fair calendar remains disrupted, survey results indicate a strong desire among collectors to return to these events, matched by an overwhelming desire on behalf of collectors to buy art in person," Noah Horowitz, Americas director for Art Basel said, identifying a couple of the returning trends.
Female HNW collectors were shown outspending their male counterparts, and have been on a much faster spending trajectory over the last couple of years. Not surprisingly, close to half the collectors surveyed (48 per cent) said they were interested in buying digital art works in the next 12 months.
This area of the market has generated the most excitement in investment circles as interest grows in digitising works and offering fractional ownership through non-fungible tokens, or NFTs, a practice that is becoming more accepted as art continues to widen its appeal as an asset class.
"Digital art entered centre stage this year. The non-fungible token craze catapulted this in the public consciousness, but the roots are deeper yet, with collectors expressing a broad-based interest in digital art, film, and video work as part of their collecting purview nowadays," Horowitz said.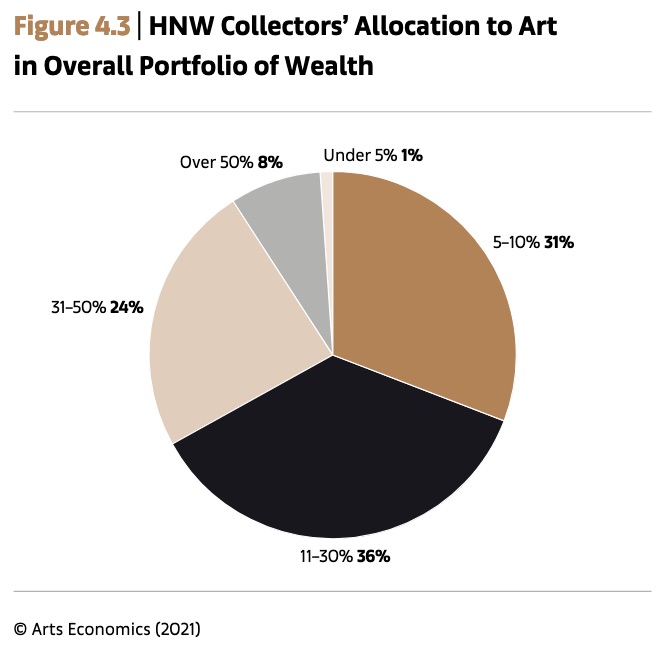 McAndrew noted that a critical part of her future research will be assessing sales outside the conventional art trade, and tracking how sales made by dealers and auction houses currently compare with those outside these institutions, directly from artists and between collectors and other new agents, as the range of ways to view and buy art expands.
Sustainability is also increasing art patrons' interests and priorities, with three quarters of collectors surveyed saying that they now consider sustainable options when purchasing art or managing their collections.
Among HNW collectors surveyed in the five main US, UK, Hong Kong SAR (China), Germany, and Switzerland markets covered by the report, UK collectors were the most optimistic about further recovery in the next six months.
On average, UK collectors bought from 13 different galleries in the first half of 2021 (down from 19 in 2020), with three-quarters saying that they prefer to buy locally; and just 16 per cent preferring to buy from overseas.
Across all five regions, 60 per cent of collectors said they plan to make a purchase in the next 12 months.