People Moves
Summary Of Senior Moves In Global Wealth Management - May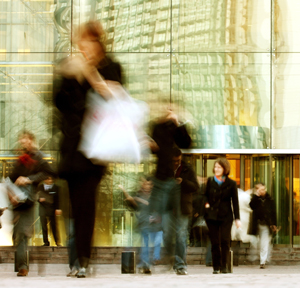 A roundup of senior moves and appointments in wealth management from around the world.
Offhsore law firm Carey Olsen added several associates to its dispute resolution and litigation team and its trusts and private wealth team in Guernsey. Sarah Kett, who trained at Clarke Willmott in Manchester before joining Carey Olsen, advises local and international clients on a range of matters, including corporate and company law disputes, trust disputes, employment law, intellectual property and commercial litigation.
Kett, appointed as an associate, was joined in litigation by associate Acsah Nel. Nel specialises in a range of contentious and non-contentious aspects of corporate and company law, including contractual disputes. Prior to joining Carey Olsen, she practised with Norton Rose Fulbright in South Africa.
Shumona Neswar, previously in the private client team at Knights in the UK, joined Carey Olsen's trusts and private wealth team. She advises trustees and high net worth individuals on a range of trust and private wealth matters, with a particular focus on wills, trusts and estate planning.
JTC, the global provider of fund, corporate and private client services, appointed Marcel Imery as business development director for the US and wider Americas markets.
Based in JTC's New York office, Imery provides structuring services to JTC's private and corporate clients, with a particular remit to help drive growth across the US and Latin American markets.
London law firm Laurus recruited Victoria Teymourian-Yates as an associate in its family team. Having spent almost a decade as a family lawyer, Teymourian-Yates has experience of dealing with complex issues such as pre-nuptial and post-nuptial agreements. She has particular expertise in advising on cases which involve domestic abuse and private children matters.
Danske Bank appointed Magnus Agustsson as its new chief risk officer, replacing Carsten Egeriis who took over as CEO in April. Agustsson, is slated to take up the post no later than December 2021. In the interim, risk responsibility at the Danish bank is managed by George Anagnostopoulos.
Danske's former chief executive, Chris Vogelzang, who took over in 2019 from a predecessor who was forced out amid the money laundering scandal, was also forced to step down this year after being named as a suspect in a probe by Dutch authorities dating back to Vogelzang's time at the Dutch state bank ABN AMRO.
AssetCo, the UK wealth and asset management firm, appointed Gary Collins as distribution head. Collins was previously in the same role at Columbia Threadneedle Investments, running the Europe, Middle East and Africa, and Latin American distribution strategy and team. He joined Columbia Threadneedle in 2006 as head of UK retail/wholesale, having previously worked at Merrill Lynch Investment Management.
Finitiv, a private credit marketplace, appointed a former senior figure at groups such as Royal Bank of Scotland (now NatWest) and GE Capital to lead its European business plans. Andrew Holgate is managing director and head of Europe, based in the UK. Holgate develops Finitive's relations with non-bank lenders seeking financing, such as specialist finance companies, online lenders, marketplace lenders and private credit funds. He worked in traditional and alternative finance for more than 20 years, and founded Equitivo, a European fintech consultancy and advisory business.
A UK-based body focused on promoting market-friendly regulations – an increasingly urgent need post-Brexit – named a former senior European parliamentarian as its chair. The International Regulatory Strategy Group named Dr Kay Swinburne, vice chair of financial services for KPMG UK and former vice chair of the European Parliament's Economics and Monetary Affairs Committee, to the post. Former City minister Mark Hoban was the previous incumbent.
HSBC Asset Management appointed a new climate technology, or climatech, team to expand direct investment into alternatives. The team is led by UK-based Christophe Defert as head of climate technology venture investments. Defert has 16 years' experience of investment banking, private equity, corporate M&A, energy contracts and venture capital. Before joining HSBC Asset Management, he spent 10 years at UK energy provider Centrica where he most recently built and led Centrica Innovations' venture effort globally.
Michael D'Aurizio joined in the US as investment director in climate technology. He has over a decade's experience in power, utilities, and clean energy, including business strategy and venture capital. D'Aurizio has also worked at Centrica, leading US activities.
The team reports to Remi Bourrette, head of venture and growth investments, who joined the group last year from HSBC Global Banking and Markets.
Preqin, which provides data, tools and insights on alternative assets such as private equity and the hedge fund sector, appointed Tom Hunt as its new chief technology officer. Hunt was formerly a technology leader at Kantar and GlobalWebIndex, both market research and data analytics companies.
Danish online trading specialist Saxo Bank appointed Simon O'Malley as chief financial officer for its Saxo Markets UK subsidiary and as a new board member. Based in London, O'Malley reports to UK CEO Charles White-Thomson. He joined from HSBC Global Banking & Markets, most recently as programme director for business transformation. Before that, he was global risk COO for Barclays.
HSBC appointed Laura Geiger-Pancera as ultra-high net worth family office director, leading the private bank's single family office division in Switzerland. Based in Zurich, Geiger-Pancera reports to Tom Cerboni, head of UNHW at HSBC Switzerland. Previously, she spent two decades with UBS in wealth management. Working in Europe and Asia, she served on UHNW global and regional executive committees and led various strategic client and product initiatives. Most recently, Geiger-Pancera led the Global UHNW Client Strategy Office at UBS.
Credit Suisse named Gabriele D'Agosta as head of private banking in Italy and executive of the Credit Suisse (Italy) SpA organisation. A number of relationship managers also joined the firm's wealth management arm in the country.
D'Agosta, who succeeded Giorgio Vio, brought more than 20 years of experience in wealth management and corporate advisory. His primary focus has been on Italian entrepreneurs and wealth management clients, most recently with UBS. Prior to that, he worked for Rothschild and Morgan Stanley. He holds a business administration degree from Bocconi University in Milan. Based in Milan, he reports to Robert Cielen, head of international wealth management for Europe.
Gabriele Edoardo Ravano, Andrea Di Carlo and Edoardo Longhini joined Credit Suisse Italy's wealth management team as senior RMs in Milan, while Matteo Carraro and Roberto Bettati joined as senior RMs in Padua. Ginevra Calegari d'Oria joined as a tied agent and Stefano Mussati joined the team as an investment expert based in Milan.
Gregor Hirt was named global chief investment officer for Allianz Global Investors multi-asset business, based in Frankfurt. Hirt works with AllianzGI's Multi Asset experts in Europe, Asia and the US, and reports to Deborah Zurkow, global head of investments.
Hirt has 25 years of experience of working in the wealth and asset management industries. Prior to this, he was global head of discretionary portfolio management at the international private banking arm of Deutsche Bank. Before that, he was group chief strategist and head of multi-asset solutions for Vontobel Asset Management. He has also worked at UBS, Schroders and Credit Suisse.
London-based fund manager Alderwood Capital added two senior hires. Rick Potter was appointed as partner and Jeremy Bassil as partner and senior advisor at the asset management business founded by Jon Little last year. Potter and Bassil worked alongside Little at his previous venture Northill Capital. The three worked together for over two decades at both Northill and BNY Mellon.
IQ-EQ, the investor services group, made three senior appointments to its group technology team. William Harris joined as chief digital officer, Shezad Khan joined
as head of data and analytics and Vikas Sharma joined as head of engineering. All three appointments were to newly-created roles.
Prior to IQ-EQ, Harris was director and head of intelligent automation and AI for the EMEA region with ISG, global technology research and advisory firm. He is also currently researching applied AI in operational management as part of a doctorate in business administration. Khan was previously global head of advanced analytics for HSBC.
Sharma is a software engineering and product management specialist with extensive experience in tech innovation, software development, product delivery and managing large and complex technology programmes on a global scale.
HSBC Asset Management appointed Jasvir Virk as business development director for its UK institutional team. Jasvir, who is based in London, reports to Maria Ryan, head of institutional sales UK, Middle East, North Africa and Nordics.
Prior to this, Virk was at BlackRock, holding the slot of senior director and member of the UK institutional business. Before that, she was head of client relations for Europe at PineBridge Investments. She has also at worked Goldman Sachs Asset Management.
Madrid-based Quadriga Asset Managers appointed Christian Thum and Jarkko Matilainen to join its team and board. Thum, a German national, joined as senior portfolio manager equity long/short opportunities based in Madrid and brings more than 25 years of investment and senior leadership experience across London, Frankfurt, and Zurich, including Solomon Brothers, Goldman Sachs and Merrill Lynch.
Matilainen, a Finnish national, joined as a board member for its Luxembourg SICAV from Helsinki. He has more than 25 years of investment and senior leadership experience in risk management, hedge funds, and ESG. Prior to co-founding NorthPeak Governance in 2018, he was a portfolio manager and head of hedge funds at Varma Mutual Pension Insurance, one of the largest hedge fund investors in Europe, where he had overall responsibility for the team, portfolio and investments.

iCapital Network, the New York-based fintech platform for alternative investments such as private equity, is boosting its international footprint, named its first Asian leadership hire, appointing Edwin Chan as head of client solutions, Asia. Additionally, the firm named Manuel Faccio as head of client solutions, Europe. Chan is based in Hong Kong, where iCapital opened a new office. Faccio is based in iCapital's Zurich office.
Chan has more than 20 years' experience in financial services, with the most recent decade focused on private markets' origination and distribution of private funds in the Asia-Pacific region. He established Probitas Partners' Asian business, where he developed relationships with fund sponsors and institutional investors, including fund advisors, wealth managers and family office investors investing across private equity, private debt, and real assets strategies globally.
Faccio manages the entire enterprise sales cycle for the EMEA region and promotes business development activities with a primary focus on wealth management organisations, banks, and asset managers in Europe. Faccio reports to Marco Bizzozero, managing director, head of international. Prior to this, Faccio spent a decade-long career in investment banking at Deutsche Bank in London.
Online investment platform Wealthify made two senior appointments to accelerate growth. Fintech founder and ex Barclays Akshaya Bhargava joined as a non-executive director, and former Virgin Money CIO, Michelle McGrade, joined the firm's investment committee.
Bank J Safra Sarasin appointed two senior private bankers, Asaf Raveh and Yael Rabinowitz, to work with ultra-high net worth clients. The bankers co-head a new team comprising senior client advisors based in Geneva and Tel Aviv. Raveh has more than 20 years of experience covering both UHNW individuals and institutional clients. After having gained expertise in fixed income, currencies and commodities, he transitioned to wealth management. Prior to joining Bank J Safra Sarasin, Raveh worked for 12 years at Deutsche Bank in various roles, his last being co-head wealth management of Emerging Europe.
Rabinowitz has a combined experience of wealth management and investment banking gathered over the past 18 years. Throughout her career, she has covered institutional clients and UHNW individuals. Prior to joining Bank J Safra Sarasin, Rabinowitz worked for 10 years at Deutsche Bank in various roles - leading the European cross-border team, and most recently serving as head of the Israeli market.
Partners Capital, the global outsourced investment office, reported that Suzanne Streeter and Alex Band had taken over from Colin Pan as the firm's global co-chief investment officers. Streeter and Band, who are partners at the firm, were previously the asset class heads of private equity and public equities, respectively. Partners Group said that it would soon announce their successor.
Tier1 Financial Solutions, which provides client relationship management, anti-money laundering and fraud prevention solutions, appointed James C Mitchell as managing director (International).
Based in London, Mitchell has more than 18 years' experience in the financial and capital markets space. Before joining Tier1, he was sales director for capital markets for Europe, Middle East and Africa at FIS, where he oversaw its EMEA post-trade and regulatory compliance sales team.
Switzerland's SOLUFONDS appointed Violaine Augustin-Moreau as head of the Romandie area, boosting its presence in the French-speaking side of the country. Augustin-Moreau sits on the firm's executive board and leads its Shared Services department, which includes legal and compliance, IT, tax, finance and controlling, and internal services. Augustin-Moreau leads a team of 15 people at the Signy office.
Bank Syz Ltd, the private banking arm of Syz Group, poached Bordier & Cie's Antoine Denis to lead its advisory offering, reporting to head of private banking Nicolas Syz. Denis, who co-heads the bank's investment division alongside head of discretionary portfolio management Luc Filip, joined the bank's investment strategy and investment committees. Denis joined from Geneva rival Bordier & Cie, where he spent six years as head of advisory. Before that he worked at Lyxor AM in London and Pictet & Cie in Paris, respectively in hedge funds and mutual funds.
Stonehage Fleming appointed Hélie de Cornois as director and head of estate planning in a newly-created role. Based in Luxembourg, de Cornois reports to partner and head of family office in Switzerland, Jacqui Cheshire. Prior to joining the group in 2021, he was head of estate planning and international patrimonial services at Banque Degroof Petercam in Luxembourg, where he was also responsible for developing private banking in Southern Europe, Canada and the UK.
Deutsche Bank appointed former Goldman Sachs figure Guilherme Faria Gradel as a senior relationship manager for the Brazil team in Switzerland. Based in Geneva, Faria Gradel reports into Agnes Arlandis, head of the Latin American business in Switzerland. He also works with Rui Forcada and the Brazil team to increase its visibility with ultra-high net worth Brazilian clients.
At Goldman Sachs, Faria Gradel worked in its wealth business, working as an RM responsible for Brazilian clients. Prior to that he worked at RAIZEN TRADING LLP in Geneva for five years as a Biofuel trader. He is a Brazilian national and holds a master's degree in corporate finance.
Private equity house YFM Equity Partners, a UK firm with offices in London, Birmingham, Leeds and Manchester, promoted David Wrench to equity partner. Wrench has more than 12 years' experience in corporate finance.
NeedingAdvice.co.uk, a wealth management house based in Huddersfield, added Romany Youell to its team, one of the youngest female qualified advisors in the UK. She is 19. Youell provides advice on pensions and investments to the firm's new and existing clients. She gained her Diploma for Financial Advisors qualification, and became a fully qualified mortgage broker at 18 years of age, highlighting avenues that reach beyond the university route.
Capital Group appointed Tri Huynh as managing director, financial intermediaries. Based in London, he reports to Chris Miles, head of financial intermediaries, UK. Huynh previously worked at Artemis Investment Management, where he was head of strategic partnerships. He worked in intermediary sales for more than 15 years.
Ashburton Investments (International) named Sebastian Volpe, who is based in Jersey, as chief operating officer. Volpe worked for the firm for more than six years,
most recently as operational change manager. Previously, he was a middle office manager in the Jersey office. Before joining Ashburton Investments, Volpe worked as treasury manager and portfolio manager at Kleinwort Benson.
BNP Paribas appointed Sandro Pierri as chief executive of its asset management arm, taking over from Frederic Janbon, who was a special advisor until the end of 2021 before leaving the group. Based in Paris, Pierri reports to Renaud Dumora, future deputy chief operating officer of BNP Paribas. Pierri has more than 30 years' experience in the asset management industry.

Mirabaud hired Stuart Bates as CEO to lead its UK wealth management arm as the group works towards strengthening its UK wealth proposition. Bates moved from JAR Capital, where he spent three years as chief operating officer. He has also worked in senior operations roles at Credit Suisse and Julius Baer in a long private banking career.
C Hoare & Co appointed Emily Corbett as a senior relationship manager to lead the bank's growth in the Southwest. Corbett is responsible for building the bank's presence and developing business opportunities across the Southwest region, initially focusing on Bristol and Bath. She reports to banking team leader Peter Gale. Most recently, Corbett was an individual banking manager for Handelsbanken in Bath managing a portfolio of HNW individuals. Before that she worked in various roles at Barclays Bank, including premier banking manager and branch manager.
BDB Pitmans appointed two legal directors in its private client practice. Lorna du Sautoy joined the real estate team, and tax specialist Sophie St John joined the private wealth team.
Du Sautoy was previously at Macfarlanes, where she has practised as a senior solicitor in private client property for nearly eight years. St John rejoined from RSM Legal, where she was a partner leading the firm's private client legal services team.
UBS announced a new C-suite role and launched a new "sustainability and impact "organisation. The new operation, which reports to UBS Asset Management president Suni Harford, brings together thematic experts and leaders from across the business to track progress on sustainability and reaching net zero.
UBS named Michael Baldinger as chief sustainability officer in a newly-created C-suite role to focus on these efforts. Before joining UBS' asset management division in 2016 as head of sustainable and impact investing, Baldinger was chief executive of European impact specialist RobecoSAM. His new responsibilities will be setting and driving strategy and providing oversight for all SI-related projects and activities, UBS said. The announced changes take effect from 1 June 2021.
In a second leadership change, Phyllis Costanza was named head of social impact. She continued to lead the firm's philanthropy services.
London law firm Howard Kennedy appointed Reshmi Manekporia as a partner in its private client team. Previously, Manekporia worked for more than a decade at international law firm Bryan Cave Leighton Paisner, and before that she spent seven years at Clifford Chance.
London-based Victory Hill Capital Advisors appointed Gregory Scopelitis as a principal in investments. Scopelitis, who is responsible for originating and executing new investments for Victory Hill Capital Advisors, worked in project financing for more than 15 years. Prior to this, he worked at the International Finance Corporation and was a director in the structured finance team at Mizuho Bank in London. He has also worked at the World Bank in Washington DC with the European Investment Bank in Luxembourg; Proparco the principal investment arm of the Agence Francaise du Development; the European Bank for Reconstruction and Development in London; and in the structured credit department of Societe Generale in London.
London and Zurich-based boutique wealth firm Bellecapital made three hires in London. Chris Hocking and Dan Bellamy joined from Deutsche Bank. A third addition, Rudy Vandaele-Kennedy, joned from UBP/ACPI Investment Managers, where he was managing director in their London office.
Quilter International appointed Nicholas Kourteff as chief executive in Singapore to expand advice and distribution for HNWs and family offices in the region. He took over from Ian Kloss, who relocated to the UK. He works alongside his Hong Kong counterpart Mark Christal to strengthen Quilter's pan-Asian high net worth team. Kourteff was previously CEO in Singapore for high net worth insurance provider Transamerica Life Bermuda. Over the past 25 years, he has also worked at Credit Suisse, UBS AG, AXA Wealth Management Asia, Winterthur Life, and Commonwealth Bank of Australia in Singapore, Hong Kong and Australia.
EFG International appointed Harald Reczek as a member of its executive committee.
BNP Paribas Asset Management appointed Olivier de Larouzière as chief investment officer for global fixed income. He is based in Paris and reports to Rob Gambi, BNPP AM's global head of investments. De Larouzière manages BNPP AM's global fixed income platform and retains his existing responsibilities as head of BNPP AM's Global Multi Strategy Product team.
With 25 years' experience of fixed income investment, De Larouzière joined BNPP AM in January 2019 to manage the GMS team, having previously been co-CIO of fixed income at Ostrum Asset Management.
Vontobel appointed Christel Rendu de Lint as deputy head of investments, joining from fellow Swiss private banking house Union Bancaire Privée, where she was fixed income head.
Credit Suisse's shareolders overwhelmingly voted (96.4 per cent) to approve former Lloyds Banking Group CEO, António Horta-Osório, as its new chairman. He took over from Urs Rohner who stepped down after completing the statutory term of 12 years.
Asia-Pacific
Ravi Menon, director general of the Monetary Authority of Singapore since 2011, was re-appointed to the post for a stint taking him to 31 May 2023.
MAS appointed Lawrence Wong, Minister for Finance, and Deborah Ong to join its board of directors for a term of three years from 1 June 2021 to 31 May 2024. MAS also announced the re-appointments of existing board members.
Ong recently retired as a partner of PricewaterhouseCoopers Singapore. She is a board member and chair of the audit and risk committees of SkillsFuture Singapore, Workforce Singapore, the Lee Kong Chian School of Medicine at the Nanyang Technological University, and the Council for Estate Agencies. She is also a board member of SATS Ltd.
Lim Hng Kiang, who has served on the MAS board for 23 years and as its deputy chairman since 2006, stepped down but remained as a member of the board. Ong Ye Kung, Minister for Health, who has served as a member of the MAS board since 29 August 2016, stepped down.
Tharman Shanmugaratnam, Senior Minister and coordinating minister for social policies, was re-appointed as chairman of the MAS board for a further term of three years, from 1 June 2021 to 31 May 2024.
Raffles Family Office appointed former Leonteq figure, Julien Grunebaum, as an investment solutions advisor. At Leonteq, which specialises in structured products, Grunebaum served family offices and asset managers on distributing cross-asset investment solutions.
Kamet Capital Partners, a multi-family office based in Singapore, made two hires: Sze King Chong as portfolio manager, and Xunwen Oh as client advisor. Chong previously worked at Commonwealth Avenue Asset Management, a hedge fund company, and as a senior portfolio manager at Julius Baer's discretionary investment management. Before that, he was chief investment officer at HSBC Insurance. Oh joined the MFO from JP Morgan Private Bank, where she performed client advisor and global investment specialist roles.
Dutch multinational ING appointed James Poon as country manager for Hong Kong and China, beginning in July. Poon was also named as chief executive of ING's Hong Kong branch. He is a regional veteran at the bank and currently heads diversified corporates and corporate finance for both Hong Kong and China. With more than 30 years' experience in corporate and investment banking, 28 of them spent at ING, Poon took over from another senior figure in the region, Aart Jan den Hartog, who left ING to return to Europe.
Poon reports to Remko Witteveen, head of wholesale banking for ING in Asia Pacific, where he has overall performance responsibility for the wholesale banking business in Hong Kong and mainland China. Poon was a member of the Chinese Communist Party's People's PCC in Changsha City between 2017 and 2019, and spent more than 15 years as an adjunct professor for a joint MBA in finance programme at Tsinghua University and the Chinese University of Hong Kong. He holds a PhD in finance from the Chinese University of Hong Kong. His predecessor at the Dutch global bank, Aart Jan den Hartog, joined ING 16 years ago and served in various leadership roles in Asia, including head of real estate finance for APAC. He was appointed head of Greater China and Mongolia in 2015.
GAM Investments, the Zurich-listed house, set up a new office in Singapore, led by Terence Bong, who is responsible for business development and client relationships in Singapore and the South East Asia region. Bong, based in Singapore, reports to Rossen Djounov, head of Asia-Pacific.
Prior to this role, Bong was head of wholesale for Southeast Asia at Templeton Asset Management, where he was responsible for distribution to private banks, independent financial advisors, insurance companies and consumer banks across Singapore, Thailand and the Philippines.
Aviva Singlife, the group formed from the S$3.2 billion ($2.41 billion) merge of Aviva and Singapore Life, has appointed former DBS senior figure Pearlyn Phau as the new group chief executive. Subject to regulatory approval, Phau's CEO appointment will be effective on 18 August. Also subject to regulatory approval, she will take on additional roles as executive director and CEO of the group's two Singapore licensed insurers, Singlife and Aviva Singapore.
When Phau takes up her role, Nishit Majmudar will step down from his executive and board roles to become a senior advisor to the board. Walter de Oude, who has acted as group CEO prior to Phau's appointment, will continue on the board as deputy chairman, Aviva Singlife Holdings. Phau has undertaken various senior leadership roles within DBS Group, both in Singapore and Hong Kong. She is the group head of consumer products, marketing and ecosystem partnerships. Prior to this, she was the deputy group head of consumer banking and wealth management. Phau has also spent four years in Hong Kong as the head of consumer banking and wealth management, DBS Bank Hong Kong.
Credit Suisse appointed Alois Müller as head of private and alternative markets for the Asia-Pacific region, a new role at the bank. Müller, who moved to Hong Kong, reports regionally to François Monnet, head of private banking North Asia and Benjamin Cavalli, head of private banking South Asia, and functionally to Fabian Shey, head of investment solutions and products, private and alternative markets. This new appointment added to his role as head of global private equity, which he retained and continued to lead with Fabian Shey.
A Credit Suisse senior banker was recruited by Swiss rival UBS to run its telecommunications, media and technology advisory team in Sydney, partnering with Brendan Mulheron. Tim McKessar had been at Credit Suisse since 2007 and most recently led its local TMT team.