Offshore
Jersey Keeps Edge Through Tight Compliance - Commentary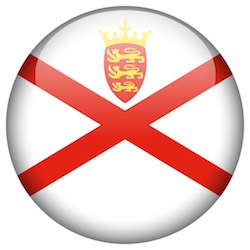 The author of this piece says that Jersey's moves over the years to weed out dirty money have strengthened the financial health overall of the jurisdiction.
The following article discusses recent legislative and compliance issues affecting Jersey, the Crown Dependency and offshore financial centre. The commentary comes from Barry Faudemer, chief executive of Baker Regulatory Services. The standard editorial declaimers apply. Email tom.burroughes@wealthbriefing.com and jackie.bennion@clearviewpublishing.com
Roughly 375 million years ago, when a lone fish crawled from the ocean and set in motion a chain of events that would lead to the eventual creation of modern Homo Sapiens, could it ever have comprehended the process taking this long?
Comparatively, Jersey's reformation of the financial sector has taken infinitely less time. In the years it took for the lobe-finned fish to even begin to settle upon the rocky banks of prehistoric Earth, the blasé nature of Jersey finance has been virtually eradicated. Twenty years ago, in some cases, a client request for £200,000 in cash, hand delivered in a suitcase to various jurisdictions with no questions asked might be met with glad acquiescence.
It might be tempting to label this reformation as a 'revolution,' some overnight instigation of regulation and rules that flipped a switch in the sometimes murky morality of Jersey finance and client-first culture. However, although the path to compliance may not have been as arduous as that of the lobe-finned fish to the four-legged reptile, Jersey's positive reputational transformation has not been an overnight process. Prior to the introduction of the Proceeds of Crime (Jersey) Law in 1999 and the regulation of Trust and Company Service Providers (TCSPs) in 2001 the culture of meeting the client's needs above any moral responsibility to refrain from money laundering was widely regarded as acceptable. Fast forward to the present day and ineffectiveness of this kind will be totally alien to those working in the finance industry in any of the Crown Dependencies.
Jersey has now been independently assessed as having cutting-edge anti-money laundering defences, with businesses being required to demonstrate that they genuinely strive to comply with the regulatory requirements. Increasingly, society as a whole regards money laundering as socially unacceptable and international finance centres now regard high regulatory standards as an essential selling point to clients keen to ensure that their legitimate wealth is managed by professionals with integrity. A useful analogy is possibly drink driving or wearing a seat belt.
Decades ago, it was acceptable to jump into your car after several drinks, often resulting in tragic consequences. Campaigns highlighting the tragic outcomes to change public awareness, coupled with tough enforcement measures, slowly resulted in society regarding drinking and driving and failing to wear a seat belt as unacceptable. But this, much like the evolutionary process, took years, not months, to achieve.
So how has Jersey achieved such a sea change all within a couple of decades? The truthful answer is that it has been a difficult and challenging journey resulting in some businesses departing from the island to seek out jurisdictions where law enforcement or regulators may be less likely to come calling, challenge their approach and potentially discover objectionable and/or fraudulent activity.
The number of TCSPs in Jersey certainly reduced and some individuals who departed have since featured in high-profile money laundering prosecutions. In the Crown Dependencies the authorities initially adopted a softly softly approach which soon hardened with prosecutions, forced closures and regulatory action in the form of a public statement and directions banning the most serious offenders from working in the finance industry. A full-page public statement in the local newspaper naming and shaming an individual, but more importantly setting out precisely why the regulator considered they had acted with a lack of integrity proved to be a powerful incentive for businesses to adopt robust Anti-Money Laundering compliance capabilities. Those with a mortgage to pay and their integrity to safeguard quickly embraced the requirements of the regulatory rules in the form of the Jersey's Anti-Money Laundering Handbook.
Implementing effective guidelines and rules and robustly enforcing them is, however, not enough. Like the drink-driving campaigns of old, winning the hearts and minds of society by demonstrating that there are victims and consequences is an important part of the process. Money laundering is not a victim-less crime, the proceeds originate from human traffickers, kleptocrats inflicting poverty on their population, drug dealers and fraudsters preying on the vulnerable. Proceeds can also originate from the most horrific of criminal enterprises, with paedophiles involved in the sale of child pornography being a particularly egregious example.
When you next read of a kleptocrat stealing billions of dollars from their central treasury, think how much positive change could be effected through the proper use of such money. The majority of professionals working in the finance industry in all of the Crown Dependencies are part of the cultural sea change, where being complicit with laundering the proceeds of criminals is simply unacceptable and something to be abhorred.
So, for any jurisdiction seeking to embrace a positive anti-money laundering culture, set clear regulatory rules and expectations, invest heavily in training and mount effective public campaigns underpinned by a tough enforcement regime. Do not succumb to the loud protests of individuals who argue that it will be the end of the finance industry: simply invite them to look at how Jersey has cleaned up its act while still retaining its status as an international finance hub.