Family Office
Family Offices Aren't Totally Unique; Can Harness "Best Practices" - White Paper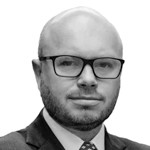 A White Paper from international law firm Dentons says that while each family office is designed or leveraged around the needs of its principals, best practices do exist and can be "fitted" to unique circumstances. 
The refrain that "If you've seen one family office, you've seen one family office," is overused and not even true in many cases, according to a White Paper from law firm Dentons' new family office and high net worth group.
The study is an early example of the work that recently-appointed Edward Marshall has told this news service he is doing to craft debate about the sector in the US and further afield.
The White Paper, entitled Using the 'Anna Karenina principle' to better understand and operate family offices, argues that the idea that all family offices are unique hampers the drive to harness best practice ideas.
"`Happy families are all alike; every unhappy family is unhappy in its own way.' The beginning of Tolstoy's Anna Karenina provides a good metaphor to encapsulate the notion that best practices in family offices can be studied and shared. This quote applies to family offices wherein many of the issues they face are predictable and sometimes preventable. In other words, like the happy families in Anna Karenina, the most successful family offices tend to adopt similar pathways to solve problems, as well as optimise their operations and service delivery," the paper said.
The study said it proposes a universal, working definition of a family office in order to build a framework around such an idea.
For example, the paper examines the two main forms of family office: Single-family offices, and multi-family offices.
"Single-family offices, or SFOs, serve the needs of one family. For SFOs, formal structuring is typically done through legal business structures that create a family office management company. Conversely, multi-family offices provide services for more than one family. In some cases, MFOs are created by a consortium of single-family offices that band together to support common goals and/or achieve economies of scale," it said. "More often, however, MFOs are designed and run by third parties as a profit-seeking business that caters to the needs of more than one family. While MFOs tend to incorporate a strategic planning process, most SFOs develop organically, evolving over time and usually operating without a robust strategic planning process and in a manner close to the family's roots (e.g., a real estate dynasty often also invests in real estate through its family office)."
The study also looks at terms such as "leveraged or configured", describing the use of either an SFO structure or the borrowing of resources by becoming part of an MFO.
Archetypes
A total of nine family office "archetypes" are set out to illustrate the different flavours of FO: Full-service; embedded; administrative; real estate; active trader; virtual family office; direct investor; cluster; and commercial.
"There is no such thing as a `true family office' or `best-in-class family office' that works in all cases for all families. However, there are structures and strategies that families should use to optimise outcomes," it said.