People Moves
Who's Moving Where In Wealth Management? - Rothschild & Co, Waverton, Stonehage Fleming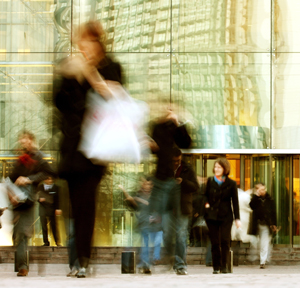 The latest senior moves in wealth and asset management from across Europe and the UK.
Rothschild & Co
Veteran lawyer Charles Martin has been named senior advisor at Rothschild & Co. Based in the UK, he will provide strategic counsel and advise clients across the firm's global advisory and wealth management divisions.
He has spent close to four decades as an M&A lawyer at Macfarlanes, with the last 12 years as senior partner. He brings extensive international expertise on public company M&A, private equity and family office matters to the new advisory role. He will continue to serve as a senior advisor to Macfarlanes.
Robert Leitão, managing partner of Rothschild & Co called Martin a "thoughtful and effective leader" with a formidable reputation. "His experience and connectivity will be highly valuable to our business."
Waverton Investment Management
Aiming to increase commercial opportunities, Waverton Investment Management has appointed industry veteran Seb Dovey as a non-executive director.
Dovey is expected to bring substantial client experience, segmentation strategies, and business innovation to the role. He co-founded wealth management consultancy Scorpio Partnership, which was acquired by global financial group AON in 2014. He also maintains board roles at firms in the US and Europe, including at F2 Strategy, FiComm, and Moneyhub.
"We are delighted that Seb Dovey has agreed to join the Waverton board. Having co-founded what became the leading wealth management consultancy, there is arguably nobody who knows more about the development of the wealth management industry over the past 20 years," Waverton's chairman David Rosier, said.
Waverton CEO Nick Tucker, added: "Seb is well known in the industry as someone who can successfully articulate the 'voice of the client.' He will be a great sounding board for our executive team as we seek to integrate our strong investment management and financial planning capabilities."
Dovey called Waverton "an industry gem for client centricity and performance."
Stonehage Fleming
Global family office Stonehage Fleming has appointed Andrew Clarke as group head of business development. Based in London, he will report to group CEO Chris Merry.
Clarke was most recently executive director in London for XY, an international group specialising in consulting services and managing large estates for ultra high-net worth multigenerational families.
Before that he led business development at Deutsche Bank Wealth Management and was head of professional practices at Barclays Wealth, also in London. Clarke began his career in New York in the Merrill Lynch private client team. He has an MBA from the Cass Business School.