People Moves
Who's Moving Where In Wealth Management? - Payne Hicks Beach, Rothschild & Co, IQ-EQ, Others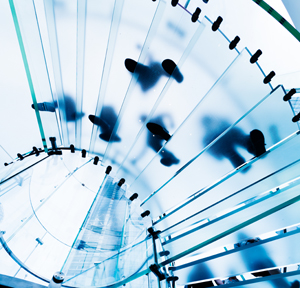 The latest senior moves in wealth and asset management across Europe and the UK.
Payne Hicks Beach
London law firm, Payne Hicks Beach has appointed Nick Manners as a partner in its family department.
Manners, who joined on qualification in 2010 having completed his training contract with the firm, rapidly progressed to partner level. Manners advises on all areas of family law, both contentious and non-contentious, particularly in relation to high value cases and those with a complex international aspect.
Rothschild & Co
Rothschild & Co has appointed Andrei Brougham and Alvaro Rosado to join its global advisory business in London as managing director and director respectively.
Brougham and Rosado will form part of a specialist team within equity advisory focusing on sponsor-led secondaries transactions. They will work closely with Rothschild & Co's global sector and private equity coverage teams to offer a wider range of private capital solutions to clients.
(The term "secondaries" in the private equity space refers to buying and selling pre-existing investor commitments to private equity and other alternative investment funds.)
Brougham and Rosado, who were previously part of the secondaries team at PTJ Parkhill, bring significant experience to the origination and execution of a range of private equity-related transactions, advising sponsors on liquidity solutions and on a range of portfolio level transactions.
"The market for secondary transactions led by private equity houses has evolved rapidly in the last year and significant further growth is expected as private equity sponsors look for new solutions to hold on to assets for longer. The establishment of a dedicated secondaries team will further broaden Rothschild & Co's capabilities for our private equity clients as the market for private capital continues to evolve. We look forward to combining the skills of the new team with our deep sector knowledge for the benefit of our private equity and broader client base," Robert Leitão, managing partner of Rothschild & Co, said.
The men are expected to join Rothschild & Co in the second quarter of 2021.
IQ-EQ
Investor services group IQ-EQ, which recently expanded US operations with an acquisition, late last week announced that it had appointed Chris Marsden as its new group general counsel and member of the executive leadership team.
Marsden, who qualified as a solicitor in 2005, holds a degree in modern history and a postgraduate diploma in legal practice from the University of Oxford. He started his professional life practising at Hogan Lovells before joining Clifford Chance, where he worked with financial institutions and private equity firms on M&A and corporate transactions in the financial services sector. Prior to joining IQ-EQ, Marsden was general counsel, EMEA for Link Group, where he was responsible for the management of the cross-border legal team, secretariat and insurance arrangements.
At the start of January IQ-EQ said it bought US investment management services provider Constellation Advisers. The deal marked a second US deal in 12 months for the group after it bought Blue River Partners last year. It has 23 offices around the world. In 2019 it changed its named, having been previously called SGG Group. The original firm dates back to 1896 in the Netherlands.
Brown Shipley
Brown Shipley, part of the Quintet family of European private banks, has appointed Rehana Hasan as head of legal. Based in London, Hasan will report to Rachel Macfarlane, group head of legal, and to Alan Mathewson, Brown Shipley CEO.
Hasan will be responsible for managing the Brown Shipley legal team; she will also be a permanent attendee at the UK executive committee and board meetings.
Prior to this, Hasan was at Tilney, where she spent eight years as group general counsel and company secretary. She played a significant role in the company, including recently advising on its merger with Smith & Williamson. Previously, she was group general counsel at Towry, prior to its merger with Tilney. Before this, she served in legal roles at WorldSpreads and at Duke Street Private Equity.