Client Affairs
Schroders Latest To Report No Rush Back To Office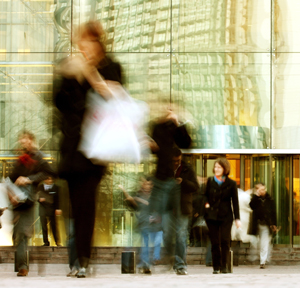 The policy for encouraging staff to return to the office to save city centre businesses and revive central London is a fraught one. Financial institutions are weighing the costs of keeping their flagship offices open and what they are saving by keeping their workforce at home - calculations that remain mostly under wraps.
Wealth manager Schroders has said it will not mandate its workforce to return to set days in the office as long as staff can be contacted during their work hours.
PwC has confirmed that a "majority" of its 22,000 UK workers will continue working from home. Aviva Investors is floating a 2-2-1 system, where employees are in the office for two days, remote-working for two days, and can choose between the two options on the remaining day. Other large firms have signalled similar flexible arrangements which must be sending shivers down the spine of London's commercial property sector.
The reason for this is that 70 per cent of Londoners, for the foreseeable future at least, are not comfortable with commuting on public transport and consider it the most stressful part of their day, according to a latest poll.
Chartered accountancy and consultancy firm Theta Financial Reporting surveyed 2,000 people in the UK about their reservations about returning to work after the lockdown. It found that more than half (57 per cent) of London workers do not want to return to a normal office environment or normal office hours, citing commuting worries, the impact on mental health and that they are more productive working from home.
Half of business leaders in the capital agreed that the pandemic has changed the working environment for the better, and 44 per cent indicated that they have streamlined teams because of efficiency gains the health crisis has exposed. This was less the case for business heads outside London, with 29 per cent saying they had cut staff.
It also found that finance teams were the most likely to remain working from home as other departments returned to the office in July in government efforts to throw a lifeline to public transport and city centre services being crushed by the absence of an office population.
The survey took views from both the workforce and capital business leaders to see where a balance might be struck. "It is refreshing to see large firms take note of their employees' concerns in regards to travelling into central London offices. Despite Schroders having a brand-new building opened in 2018 by the Queen, the world has changed and with that, working practices and culture may also change for good," Chris Biggs, founder and managing director of Theta Financial Reporting, said.