Changing The "Cookie Cutter" MBA Model - A New London Programme Takes Flight
Tom Burroughes, Group Editor , London, 24 July 2020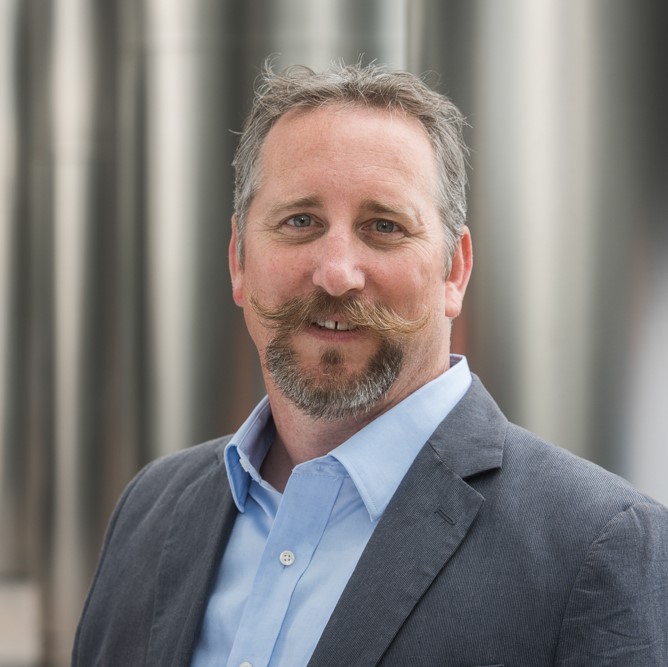 It has been claimed that there is "bubble" in parts of higher education. A separate claim is that MBA programmes are losing some of their market value as more of them come to market. With a pandemic, the need to re-think MBAs and their value proposition takes a new turn. This news service interviews the man leading an online programme about a new approach.
The wealth management sector is ultimately about people. That's not a cheesy motto but a hard fact. Without talent and people able to provide top-class advice, manage investments and find solutions for problems, the sector is in trouble, no matter whether there are smart brands or a heritage of great service. Replenishing talent and building "human capital" is therefore an essential requirement for wealth management just as creating new machine tools and moulds are for manufacturing cars.
One of the talent-building routes that has been around for decades now is the Master of Business Administration (MBA) programme, and famous schools such as the London Business School (UK), Wharton, INSEE or National University of Singapore, to give a few, operate in this space. MBA programmes can be expensive, and, inevitably, with more organisations getting involved, there has been a proliferation. Do MBAs today give the salary "bump" to justify the cost, not to mention the opportunity cost of time spent in the classroom?
An organisation with a new angle on the MBA field is University College London's School of Management, and that entity has embraced the digital revolution that has been massively accelerated by the COVID-19 pandemic and the upheaval to working practices. Online learning was already established long before the pandemic, of course. (Arguably, the UK's Open University, founded in the 1960s, has been providing a remote learning channel for decades, although not without the web in the 1960s.)
This news service recently interviewed James Berry, who is founding director of the University College London MBA, about his programme, what it tries to do, and how it is making a dent in the education and talent management universe. The programme started in the autumn last year. Berry is an active researcher as well, being an assistant professor (lecturer) with the Organisations and Innovation Group. Over the past seven years he has won three teaching awards for both masters and executive programmes. He earned his PhD in organisational behaviour from the University of North Carolina at Chapel Hill.
Berry is primarily engaged in the areas of creativity, innovation, motivation, negotiations, leading change, and strategic planning. His research is focused on how leaders can maximise the creativity of their employees and stakeholders to innovate and provide strategic direction for their organisations. His research has been published in the Academy of Management Journal (with Adam Grant), Organizational Research Methods (with Jeff Edwards) and Journal of Business Venturing Insights (with Janice Sanchez). In practice, he has facilitated leadership, change management, innovation, and strategic planning efforts for groups including: Apple, the US Deptartment of Labor, Goldman Sachs 10KSB, Honeywell, HSBC, Lufthansa, and the Red Cross, among many others. Additionally, he directed the development of a Strategic Innovation Program for Growth Businesses funded by the UK government. Berry brings a diverse background to his work, previously: founding a software company, starting a strategic consultancy group, leading technology R&D efforts, coaching Olympic athletes, and writing anti-terrorism textbooks.

What was the prime reason for setting up this MBA?
The UCL School of Management has been considering a number of MBA options for several years. There are many programmes and designs for MBA degrees both in the UK and Globally, so we did not want to be just another programme. There were two main reasons for UCL SOM to set up this MBA programme: 1) High-quality classroom experiences delivered online and 2) a programme focused on skills for tomorrow.
We believe an MBA requires high levels of interactivity between faculty and student and between students themselves. Classroom programmes offer this but require students to sacrifice work to undertake them, while purely asynchronous online programmes can offer flexibility but not the rich level of interaction that classroom based courses offer. We saw an opportunity as the global infrastructure and technology developed to a point where we believed we could support an interactive digital classroom. This allowed us to create a hybrid offering for working professionals who desired the flexibility of an online programme with the richness of an interactive classroom experience. The university more broadly gains from this effort, as well. The learning we have gained from creating this programme is supporting efforts by the university to support online learning during the COVID pandemic.
The second reason we created this MBA was to create a programme from the ground up designed not only for the current learning environment but for the business environment of leaders today - a data-centric world. We have a faculty focused on analytics, technology, innovation and entrepreneurship. This combination of knowledge of not just how to gather and analyse data but how to use it to create new opportunities for society and businesses is built into the fabric of the programme.
We did not port generic modules on accounting or marketing over to an online environment, we recreated them with a focus on how leaders might use data in different areas of business to make better decisions in a proactive way to affect future growth and performance. Data tells us about what has happened, and our students are taught how to function in a data centric world to not only understand what is but to use that foundation to forecast what may be. The tools we seek to educate managers and leaders on are skills to enable them to be more proactive in predicting but also effecting their own business futures.

How long does this course run for? How many weeks?
The programme entails 12 taught modules and a capstone project. Each module is taught over ten-week terms, across four terms a year. The programme is flexible students doing it nearly full-time three modules a term could finish in as little as 18 months and those taking a more part-time approach could take up to five years.
What does it cover?
Every MBA should offer the basics of core business skills (accounting/finance, marketing, operations, strategy and leadership). We offer these but with a slight twist we have incorporated a through line of data analytics and forecasting into all of the modules on the programme. We also offer core modules focused on the business use of data and leadership decision making under uncertainty. Additionally, we have an elective portfolio ranging from advanced core topics but also extending more deeply into focal areas of technology, entrepreneurship, business analytics and management of innovation. The Capstone project is designed to help students develop an applied expertise in a particular market or industry founded on data and forecasting - to enable them to be subject matter expert in these areas going forward.
Who is it aimed at?
People who want to break out of the silos of their careers into a broader level of understanding and effectiveness in leading organisations. We have minimum requirements of work experience to ensure that discussions are applicable in the workplace and theory is not mere jargon but learned in a way to enable application by our students in their current and future jobs. We are aimed at working managers and leaders who are looking to understand the data driven world of business and who are looking to be proactive in extending that foundation of knowledge to shaping the future.